While we look forward to the promise of 2014 and all it has to offer, we take a beat as the remaining hours drain away to remember the past year at FauxPanels.com. It was a year of fun, teamwork and amazing customers who continue to blow us away with their creativity in design. Here are some of the highlights of 2013.
The Faux All-Stars of 2013
The Brightest Blog Post
Fieldstone, Ledgestone, Drystack...Oh My! There are so many types of faux stone. But what in fact makes each one unique? Roland came to the rescue when he published this handy style guide in February, explaining the history and characteristics of each type of stonework that are used to create the panels' molds. Click the title to read the post:
Faux Stone Panels in Fieldstone, Ledgestone, Drystack etc… What do they mean?

Hottest Video
On September 13, 2013, we shared this clip of TLC's Bakery Boss - an episode in which host Buddy Valastro of Carlo's Bakery & TLC's Cake Boss heads to Frankfort, NY to help the Viti family update the look of their Friendly Bake Shop - including the addition of artificial brick panels.
Most Radiant Facebook Status
This photo of a bedroom transformed with dry stack panels got a lot of attention on our Facebook wall:
July 19, 2013 Faux stone in a bedroom? Why not? Look how great this design turned out. It perfectly walks the line between modern and traditional.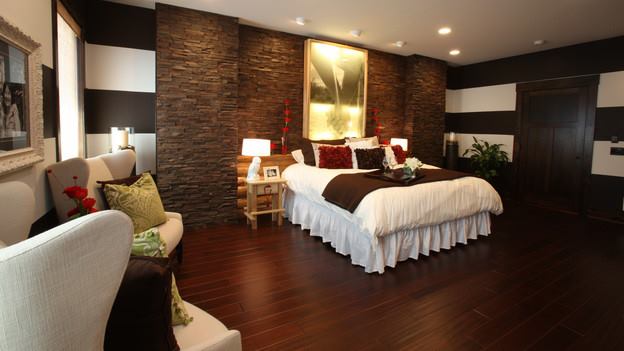 A Glittering Review
Product: Regency Random Rock panels in Earth Customer Rating: 5 Stars Submitted by Rowan from BC, Canada - June 5, 2013
Exterior wainscotting I had a lot of plain looking siding in the front, I thought the house needed some street appeal. Random rock earth looked like the perfect compliment to the existing style and colour. Install was easy and fun, the lightweight panels are easy to cut and position. The results have been amazing and customer support was excellent. Great product.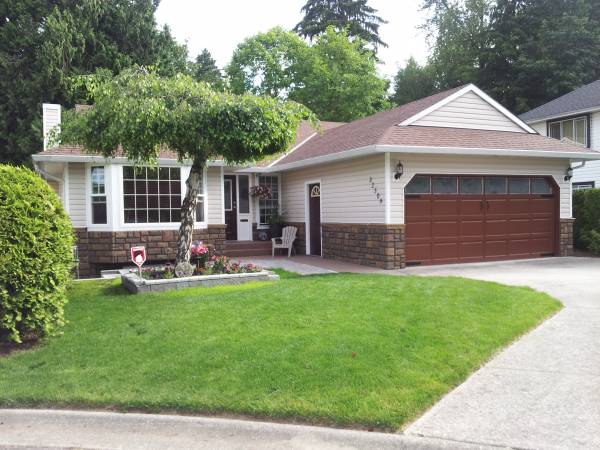 Product On Fire
The Wellington Dry Stack panel was the product to watch in 2013. Living rooms, fireplaces, home exteriors and more were reinvigorated with its natural looking finishes - kudos to our customers for their ingenuity and successes!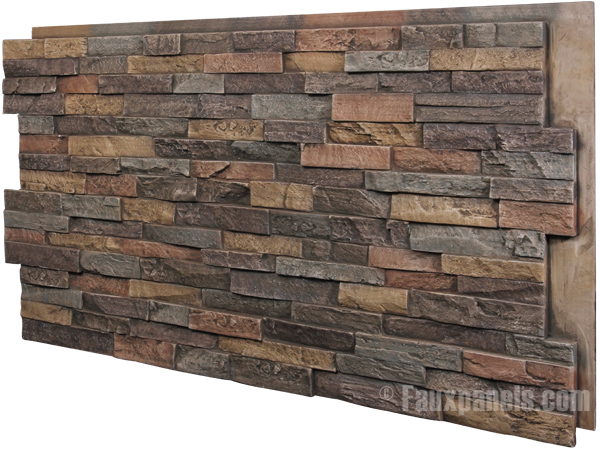 Dramatic Difference (Dec 6, 2013) We are very pleased with our selection. The product was delivered on time and was easy to install. We are amazed at the dramatic difference it has made to the exterior of our home. We get compliments all the time. We love it! - L Bliss from Buffalo, MN
From Unsightly to Pleasing (Nov 26, 2013) I was looking for an exterior motif to dress up an old block building. Being new owners of an old business, this was just the right dressing we needed to express a new era, new owernership, and renewed customer consideration. Rave reviews from a recent open house confirmed our choices and business is excellent. - Barb from Caledonia, MI
Exterior brick fascia makeover (Aug 16, 2013) I am a proficient DIYer & professional handyman..so.there were no surprises....i had planned the project carefully from start to finish....panels were easy to work with,the wellington panel is the most attractive of all the dry stack panels because of the warm earth tones ...the realism of the panel compared to real stone is amazing and literally un-detectable....the response I have had to my makeover from onlookers and neighbors during and after the completion of the project has been what i have come to call the "OMG factor". Sincerely, a very satisfied customer. - Greg from San Jose, CA.
We can't wait to see what happens in the next 365 days! From the team at FauxPanels.com, we wish you a safe and happy New Year.