Faux Panels Column Wrap Ideas
For a lot of people, columns are an 'outside' thing - but these photos from customer Shaun Stephens demonstrate that they can look super stylish inside as well.
This is the first thing you see when you come down the stairs into Shaun's basement.
Shaun Stephens recently sent us pictures of his finished basement; its most stylish feature being Colorado Stacked Stone column wraps from the Norwich line.
He chose them to surround the supporting pillars of his basement; and they look fantastic. Not only are they vividly realistic - almost indistinguishable from real stone - but they match the dark hardwood floors beautifully.
"We loved the product," Shaun writes. "We're definitely going to use it again for other projects."
Using these wraps was the perfect idea for Shaun's basement, because they could be installed on the existing columns without taking them down or removing them. They're actually installed like a jigsaw puzzle, one panel at a time, on a wooden frame created around the supporting beam. The end cap comes in two pieces, and slots together over the top.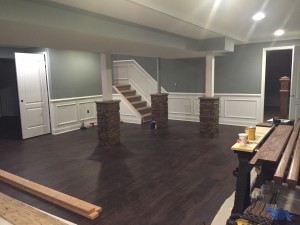 The finished columns go perfectly with the hardwood floors.
Once installed, you can cover over any gaps in the seams with colored caulk, and the finished result is incredibly authentic looking. In fact, it would be difficult to tell that they weren't real stone except by reaching out and touching them.
And while they look like real stone, the finished project costs just a fraction of the price - and takes hours to install, rather than the days you'd have to set aside if you were using real stone.
We love the finished project, and hope it inspires more people to use faux columns in their basement, or elsewhere inside there home. What do you think of it? Let us know in the comments section below.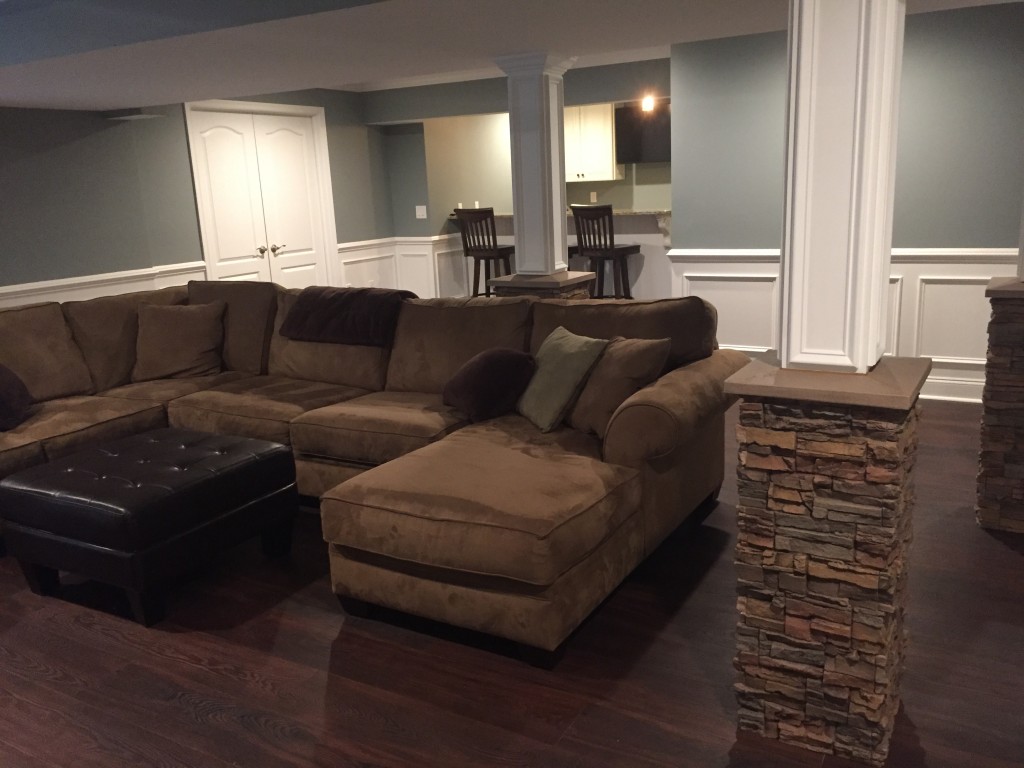 The column wraps themselves were easy enough to assemble, even for somebody with limited carpentry skills.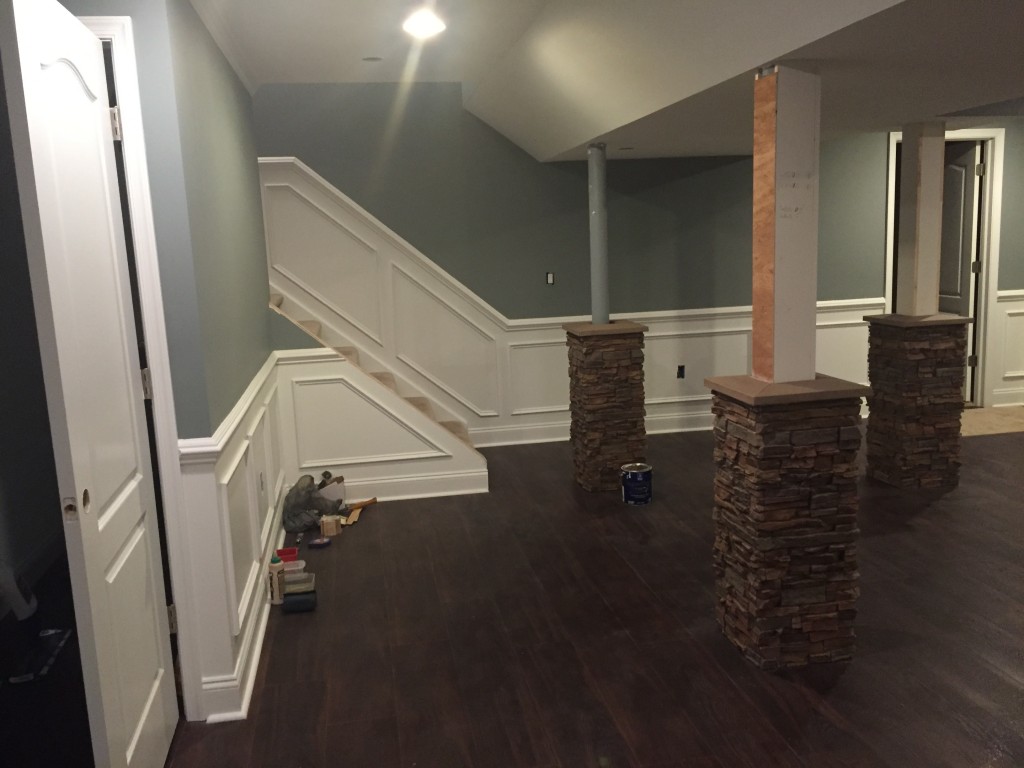 The choice of Norwich panels really compliments the decor.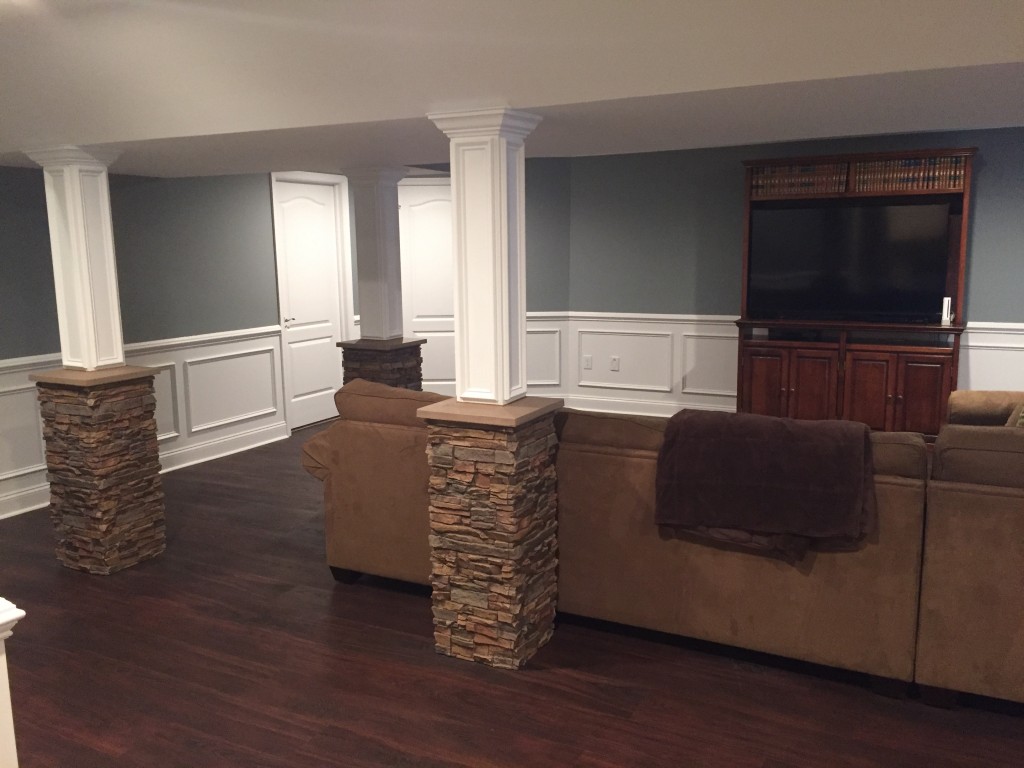 We love the finished look.