There's a reason America has so many ranch-style homes - they're affordable to build and maintain, and incredibly practical. But after forty years, even the best of them can seem a little tired. That's why one BarronDesigns.com customer decided to revamp their ranch with the look of stacked stone.
70s Ranch Home Gets a Modern Update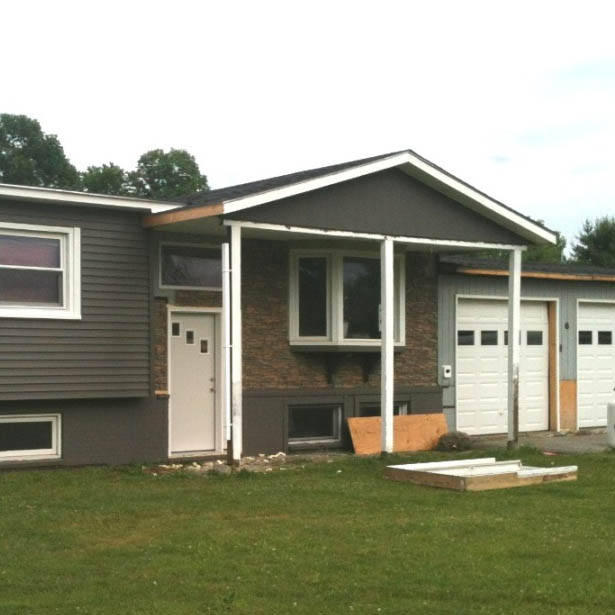 Valeri's ranch looks great with its new dry stack stone exterior
"As you can see," writes Valeri, from Vermont, "Our house is still a work in progress - but adding the faux stone has given it new life." In Valeri's email, she sent some awesome photos that revealed a classic ranch style home with a seamless, modern look.
Like many homeowners, Valeri was faced with a lovely old home with a tired old look. Instead of a costly renovation, she decided to use our Colorado Dry Stack Panels to cover some strategic wall space - and created a vibrant new look as a result.
"The product arrived in great condition and it was easy to cut and trim," she writes. That's one of the reasons our synthetic stone is so popular - it can be cut to size with a regular wood saw, which makes installation incredibly easy.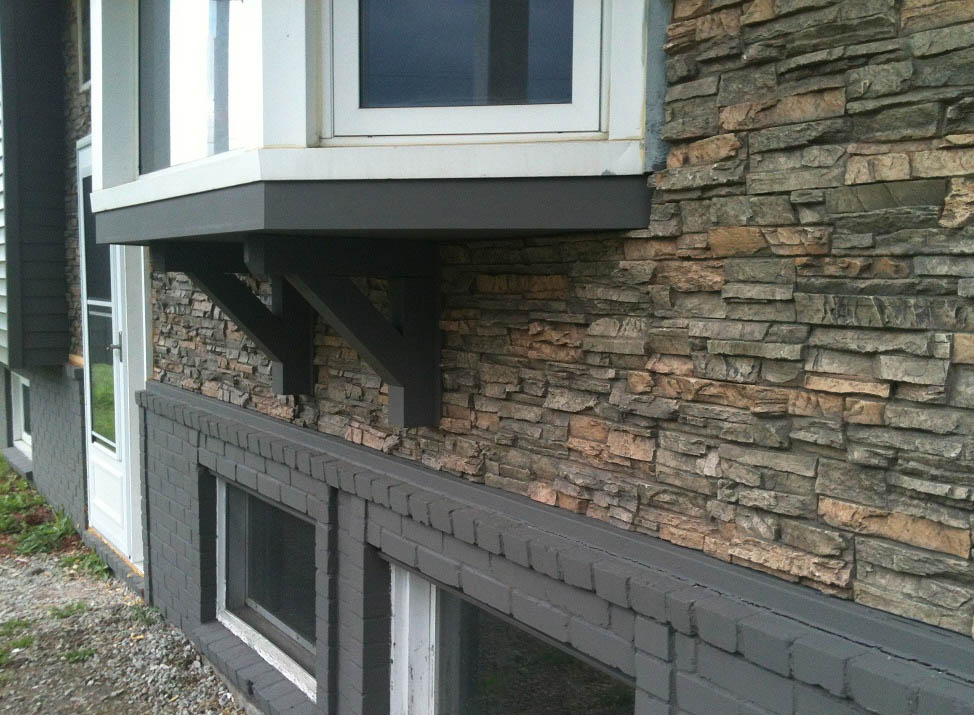 Colorado Dry Stack perfectly captures the look and feel of authentic hand-laid stone walling.
For external applications, homeowners should use drainage mats under the panels themselves - then install them directly to the wall with trim head screws.
Colored caulking can create a seamless join between panels, which slot together for easy install, and can cover up screw heads - and if there's any need to touch up the panels themselves, a touch-up kit has been specially created, with little bottles of each of the rich and vibrant stone hues used to detail the panels.
And the end result? "I highly recommend it," writes Valeri.
"We literally have people driving up to our house to look and touch the product. They say it is the most realistic looking faux stone they have ever seen. "