Poolside Decor Ideas
Enhancing your poolside decor is a great way to make a nice backyard environment for entertainment, dining, playing, and sun bathing. It's easy to add simple touches to make your experience at poolside enjoyable. With just a little planning, you'll be able to turn your pool deck into a comfortable extension of your home. Before you know it, you'll have a warm and inviting place to relax and have fun with friends.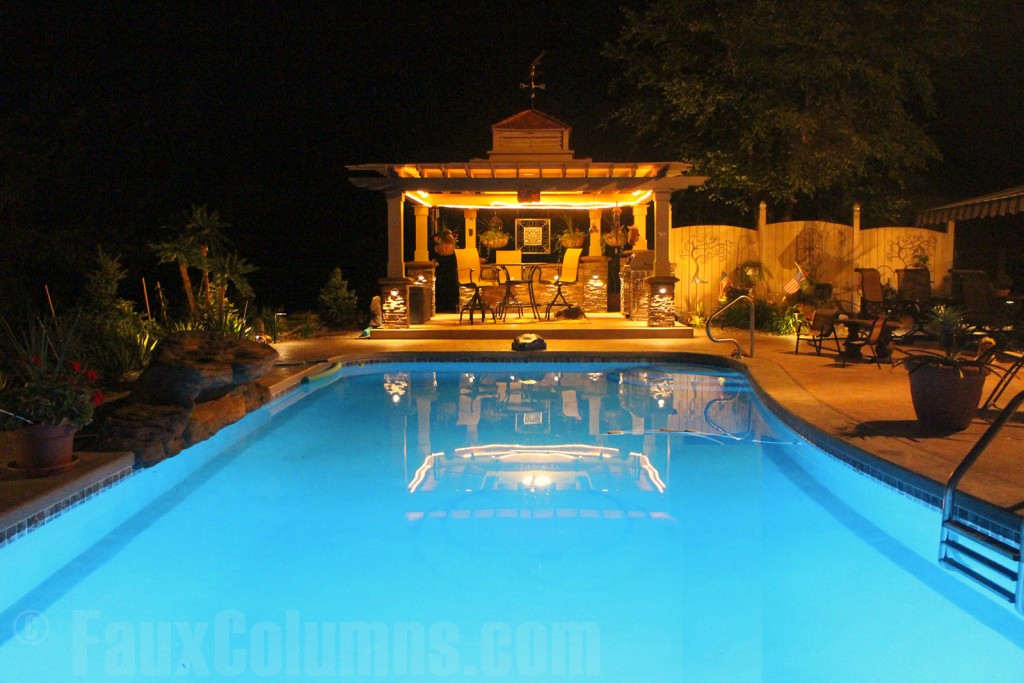 Poolside decor can be enhanced easily, and just in time for summer.
Below are seven ideas to create a lively and enjoyable setting.
1. You can start by adding decorative interest to your pool deck by installing a border, also called a pool coping, in a vibrant color and contrasting pattern. Some attractive styles include concrete tiling, limestone, hand-scored concrete, broom-finished concrete, and limestone.
Pool coping can serve to create an attractive borderline.
2. Decorate the area by placing plants and flowers in colorful pots in different areas around the pool deck, such as around seating areas, along the fence or poolside. Add visual appeal by using plants with varied colors and textures. Plants are great, too, because they can also create privacy by adding height and blocking out unwanted views.
Enhancing poolside decor is easily done by putting down flowers in planters.
3. Bring evening lighting to the pool by hanging string lights along the fence. You can also place tiki torches around the perimeter for a more tropical look. For added effect, you can also place lighting in surrounding bushes and trees.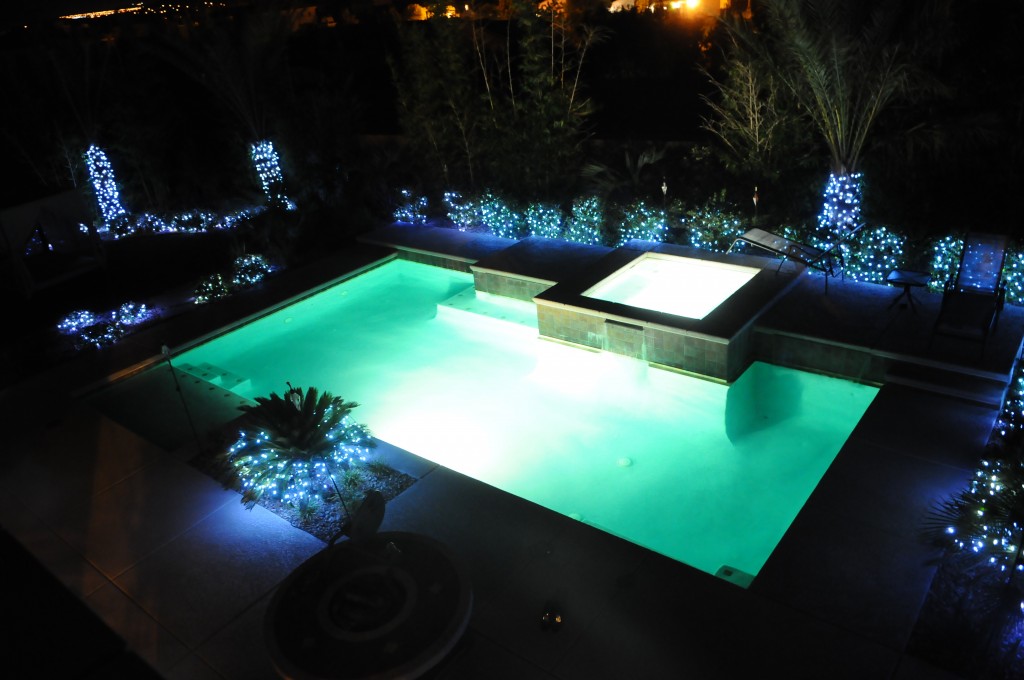 Add poolside lighting by placing string lights in bushes and plants.
4. A unique way of adding appeal and character to your pool area is by hanging metal art on the back side of the house that faces the pool. You can also add sculptures of different sizes in various places to create a more complete look.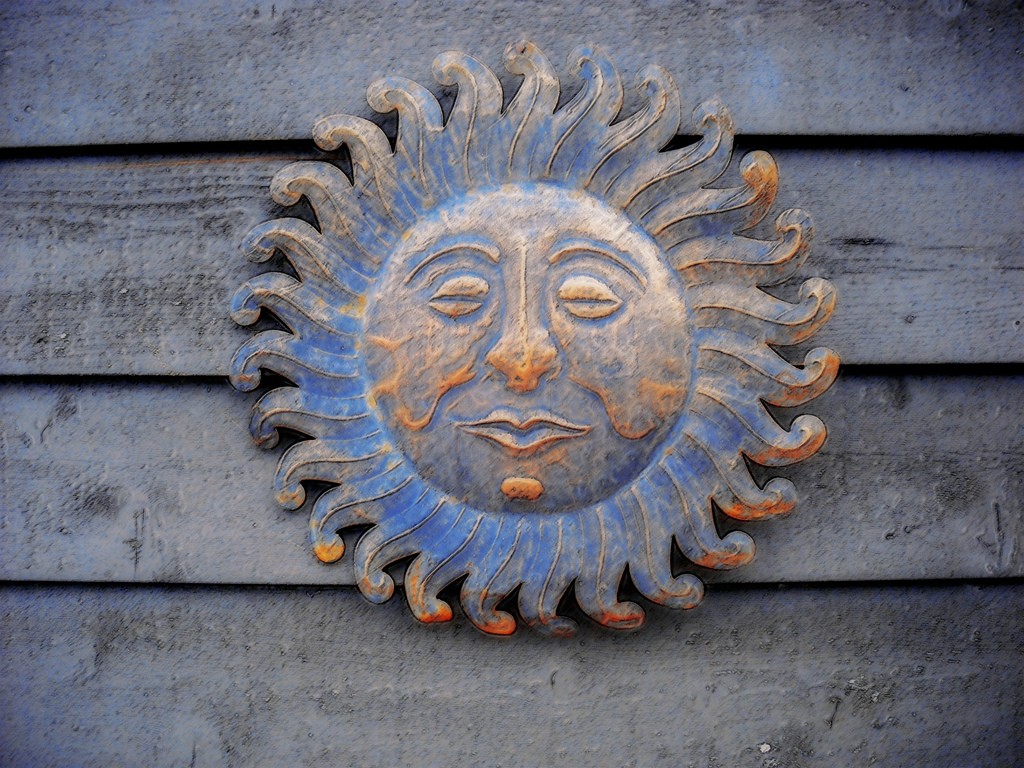 Unique metal art adds character and sophistication to poolside decor.
5. Another good idea is to add a terrace, creating separated areas for relaxing and recreation.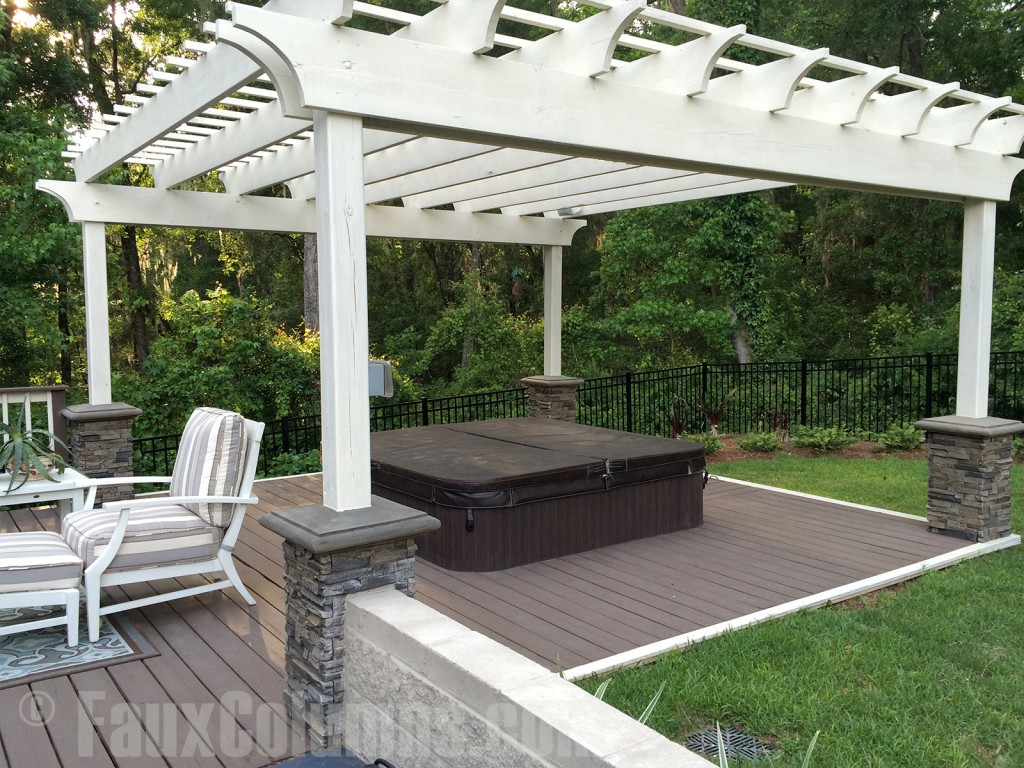 Adding a terrace to your pool deck instantly brings charm and grace to the area.
6. Architectural elements that can enhance the look of the terrace include pillars, a trellis, and column wraps. In particular, faux stone column wraps, with their meticulous imitation of real stone, give terrace pillars an eye-catching and impressive look. They're easy to install, too. The result is an elegant new look that will lend an exquisite touch to your pool area.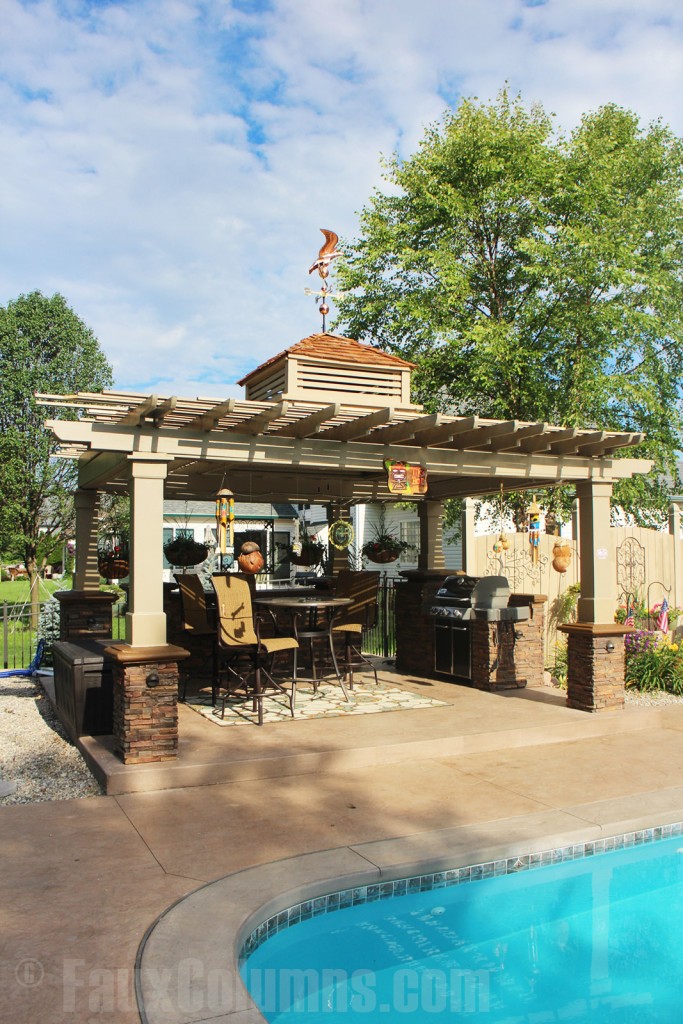 Decorative elements such as faux stone column wraps elevate the appeal of poolside terraces.
7. Another decorative element you can't forget is landscaping. Beautiful landscaping will soften the edges of the pool deck, and provide an organic look. Having a nicely mowed lawn and manicured bushes also provide a lovely backdrop.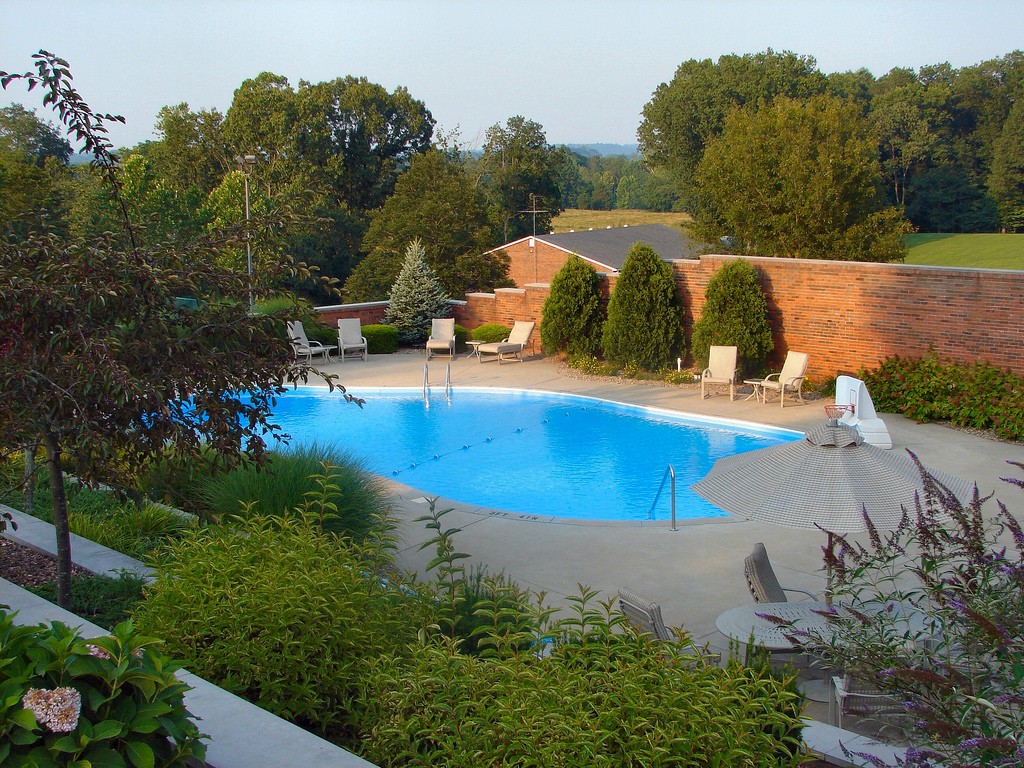 Attractive landscaping is another great way to ensure a comfortable poolside area.
These are just some examples of ways you can upgrade the look of your own pool area. Do you have any other ideas you'd like to share with us? Let us know!
Photo Credits: jypsygen via Compfight cc andyhurtt via Compfight cc hmerinomx via Compfight cc LostMyHeadache: Absolutely Free * via Compfight cc hmerinomx via Compfight cc