When it comes to how a room makes you feel, color makes all the difference. Paint colors have the power to express emotions and can perfectly accent your favorite furniture and artwork. Every year, major paint and stain companies release their "Colors of the Year" to inspire homeowners like you to complete those home upgrades you've been dreaming about.
The 2023 paint colors of the year include soothing tones of blue, warm earth tones, neutral hues, and one vibrant, energetic shade you'll love.
After you've picked your favorite, we can help you select the right wood beams, wall paneling, and columns to complete the look.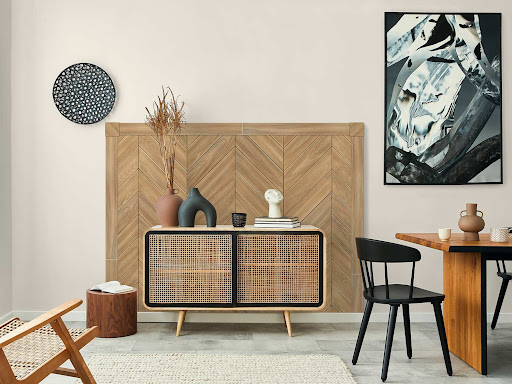 Blank Canvas by Behr
This light, refreshing shade of creamy white brings casual comfort to any room in your home. Behr recommends using Blank Canvas for a welcoming entryway, to create a tranquil atmosphere in your bathroom, or to spark creativity in your living area.
Add an element of fun to this 2023 paint color of the year with Chevron Faux Wood Wall Panels in Biscotti Java. The chevron pattern in itself adds interest and excitement.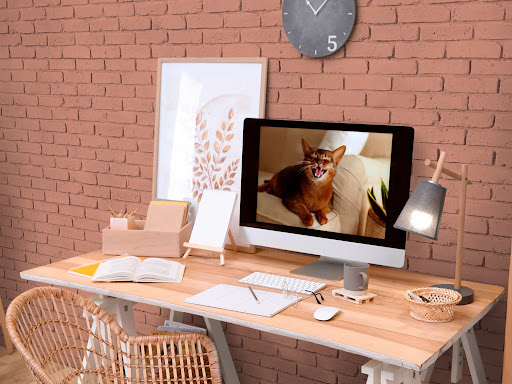 Canyon Ridge by Better Homes and Gardens
The pinks and oranges of this blushy coral color remind you of the warmth of a Southwestern sunset. Use Canyon Ridge to create a serene atmosphere in a bedroom, kitchen, or living room. Pair it with natural wood tones, brick, and stone to complement its earthy beauty.
Old Chicago Faux Brick Wall Panels have a weathered look that complements the sunbaked appearance of Canyon Ridge. Faux brick panels come in several colors, and can even be painted to suit your style.
Gentle Violet by Valspar
Each of Valspar's 12 trendy colors of the year brings calm but revitalizing energy to any room. Pictured here is Gentle Violet, a shade of white, softened by violet.
This hue gives off a youthful, delicate feel, or a sophisticated air when paired with modern brass elements and muted naturals.
On top of Gentle Violet's graceful vibe, add an element of bold design that gives your room the "wow" factor it deserves. Install Chevron Wall Panels in Graphite Lead for an impressive fireplace surround, or consider dressing up an old bookshelf to make your collectibles pop.
Raspberry Blush by Benjamin Moore
There's nothing like a fresh coat of paint to brighten your mood! Benjamin Moore's 2023 paint color of the year, Raspberry Blush, is a vibrant blend of red, orange and coral that adds personality to any room.
An electric color like this needs a little balance. Kentucky Dry Stack Stone Wall Panels in Ponderosa serve as a natural, grounding complement to a Raspberry Blush wall.
Strong, natural-looking elements like stacked stone complete a room with warmth and visual interest.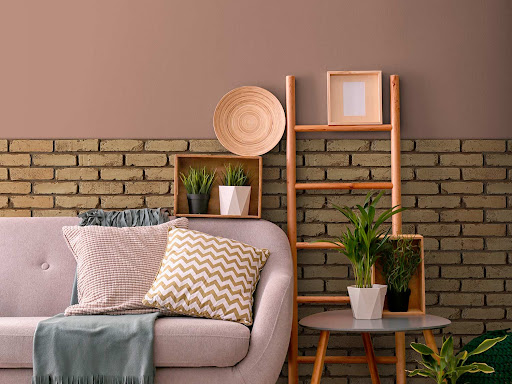 Redend Point by Sherwin-Williams
Comfort and joy are the inspiration behind Sherwin-Williams' Redend Point. As we're seeing across the board, 2023 is the year of calming natural earth tones that are both welcoming and energetic. Redend Point is no different. This blend of beige and blush transforms any room into a sanctuary.
The earthy quality of Redend Point blends with the classic look of Old Chicago Faux Brick Wall Panels in Spiced Brick.
Rustic Greige by Dutch Boy
Rustic Greige is neutral, serene, and versatile. Your artwork, furniture, and flooring mesh beautifully with such a harmonious hue.
Rustic Greige provides a balanced backdrop for wood accent pieces like Chevron Faux Wood Wall Panels. The chevron invites excitement and drama to built-in shelving and stands out against the wall color. Wood beams sprawl across the ceiling, acting as the final piece of this design puzzle.
Spanish Moss by Krylon
For an elegant touch of rich green, use Spanish Moss spray paint to elegantly update furniture, like small cabinets and chairs.
According to Ashley Banbury of Krylon, "This midnight green has a strong connection with the richness of nature, dense forests, and mossy terrains", positioning it to pair perfectly with the earthy browns and tans of Colorado Dry Stack Stone Wall Panels.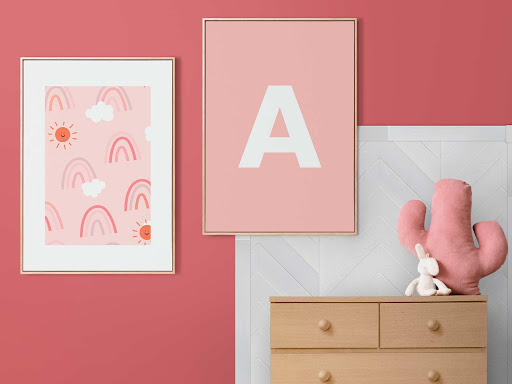 Terra Rosa by Dunn-Edwards
Terra Rosa is a sweet, comforting blend of soft pink and burgundy. Dunn-Edwards calls their 2023 paint color of the year "a refreshing neutral update to browns and burgundies".
This approachable, polished hue can be used as delicate room design inspiration or as a dramatic accent wall. Terra Rosa is soft enough for a child's room, yet bold enough to hold its own in your living room, dining room, or even on the exterior of your home.
Adorn your Terra Rosa walls with the modern elegance of Chevron Faux Wood Wall Panels in White. The v-shape pattern of the chevron adds just the right amount of sophistication and dimension to polish off your look.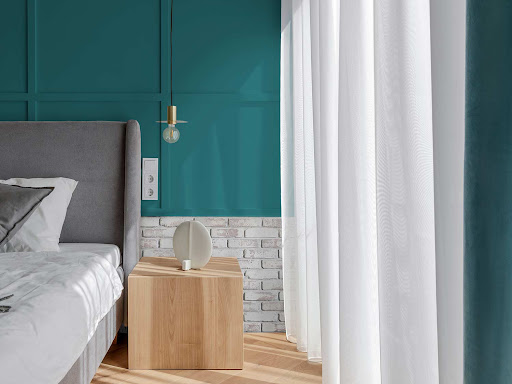 Vining Ivy by Glidden
The tranquility of nature is prevalent in Glidden's Vining Ivy. This trendy blend of green and blue gives you the creative freedom to include different wood finishes, brick and stone accents, and light, airy fabrics in your space.
Old Chicago Faux Brick Panels in Whitewash mimic the look of old weathered brick. The charm of brick paired against a backdrop of Vining Ivy is classically beautiful.
Using 2023 Paint Colors of the Year to Transform Your Space
The 2023 paint colors of the year inspire creativity and bring warmth and comfort to your home. After you've chosen your favorite color, it's time to complete the look with classic faux brick, wood beams, faux stone paneling, and reclaimed barnwood. The prevalence of earthy tones and modern neutrals makes every color of the year the perfect match for natural-looking accents like faux wood, brick, and stone.
After you've painted, wainscot your walls with faux stone, brick, or wood to bring out the earthy hues in your wall color, while adding a layer of natural texture and interest.
For more information on wainscoting, and the benefits it provides, click below.