In 2013, a group of 20 Pennsylvania high school students and five adult leaders, known as Venture Crew 630, dedicated their summer and fall to the construction phase of a wonderful fundraising project for the Make-A-Wish Foundation. The project, known as the "Enchanted Castle of Dreams," is a one-of-a-kind 8' x 11' child's playhouse, built with the "heart and hands" of the members, and with materials donated by several sponsors, including us here at FauxPanels™.
Helping Make Wishes Come True with the "Enchanted Castle of Dreams"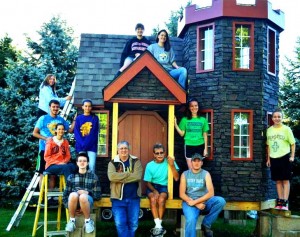 Venture Crew 630 getting ready to put the final touches on their Enchanted Castle of Dreams.
A co-ed extension of the Boy Scouts of America, Venture Crew 630 is a group fueled with a passion for community service and building. We are very proud to be sponsoring them, and letting them help each other with our panels in their playhouse build. It is also exciting for us to see how much fun the members had installing the panels on the playhouse. They clearly demonstrated that they're are so easy to install, even teens can do it!
On their Facebook page, they write of us: "One of our fantastic material sponsors---the stone-look siding is phenomenal!!! Thanks from the bottom of our hearts!!!!"
In their castle playhouse project, Venture Crew 630's mission is to make dreams come true with the beautiful outdoor castle playhouse in three ways:
The first is to do so by ultimately raising $15,000 for Make-A-Wish though their raffle and regional road tour of Greater Pennsylvania and West Virginia. Secondly, they wish to make a dream come true for the winner of the castle playhouse. Thirdly, and most importantly, they have a mission to grant the wishes of children with life-threatening medical conditions to enrich the human experience with hope, strength and joy. You can read more about them at their Facebook page.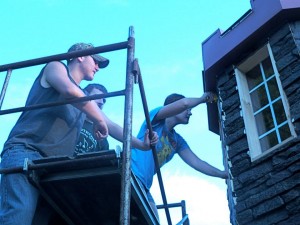 Venture Crew 630 members installing castle's siding
For those who would like to help the group's mission, raffle tickets can be purchased for $5 each or 5 for $20. To order by phone, the number to call is (724) 763-3974. To order them via email, the address to send the request to is VC630@outlook.com. As they note on their flyers, the tickets "can and will be mailed out" to those requesting to become a part of their endeavor.
As of August 5, 2014, the Enchanted Castle of Dreams had just been at the Fort Armstrong Folk Festival in Kittanning, PA, and Venture Crew 630 had already reached the halfway point of their goal. They're now looking forward to their next stop at the "Old Fashioned Street Fair" in Ford City, PA on August 30th and 31st.
Take a look below at more pictures of Venture Crew 630 working on the castle playhouse:
The Castle's beginning frame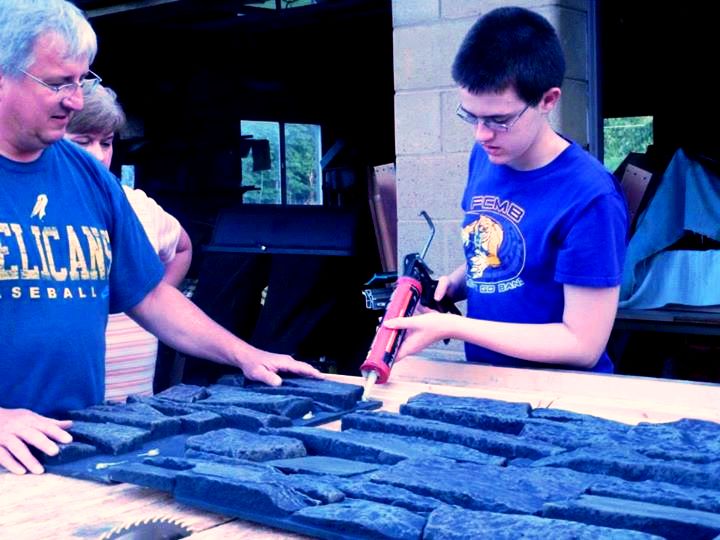 A Venture Crew 630 member glues the panels together before putting them up on the playhouse.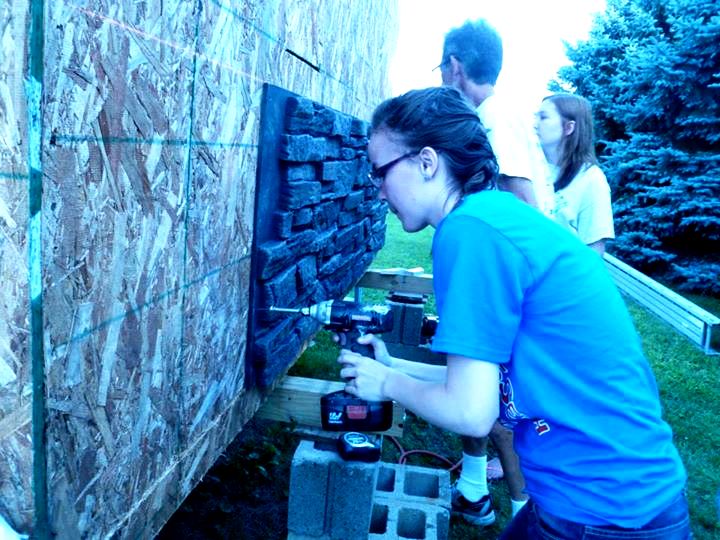 Members of Venture Crew 630 helping each other install the siding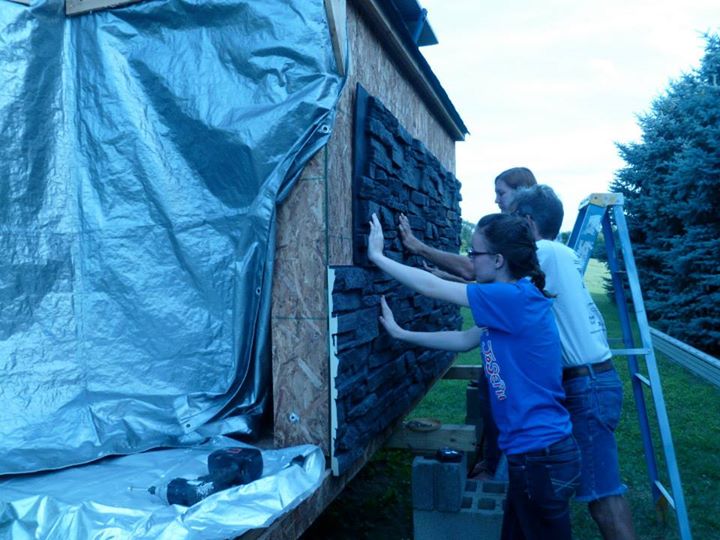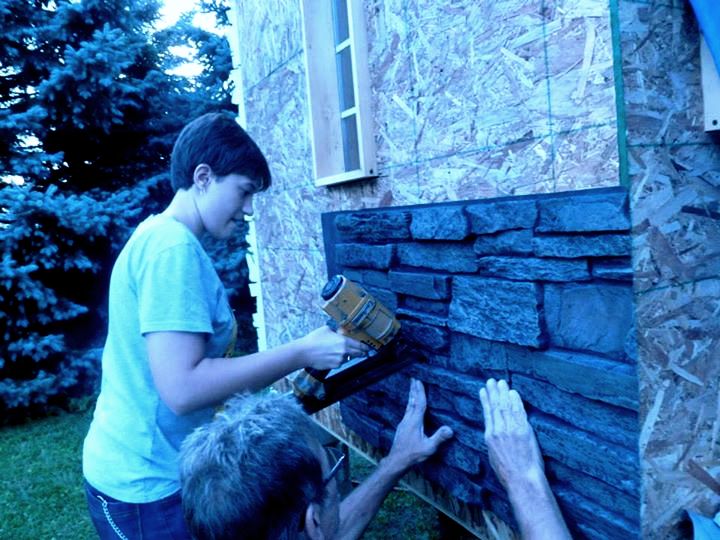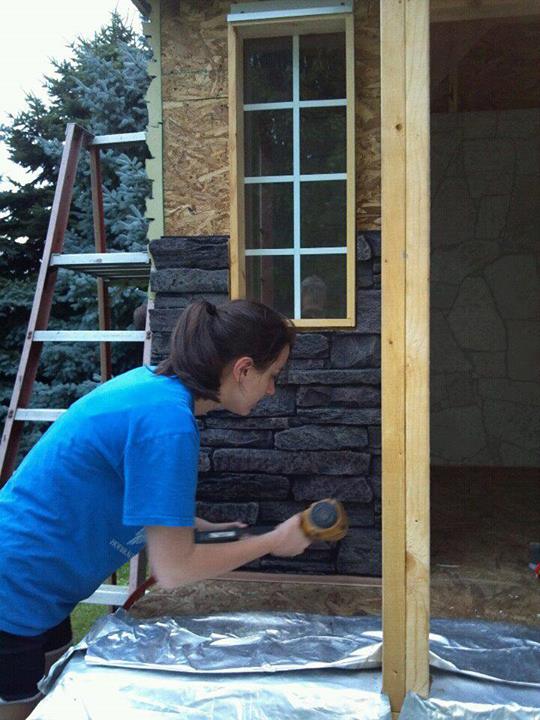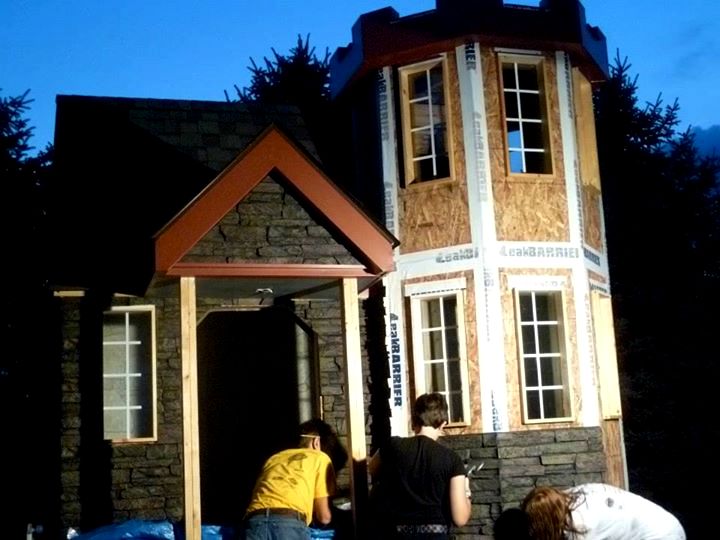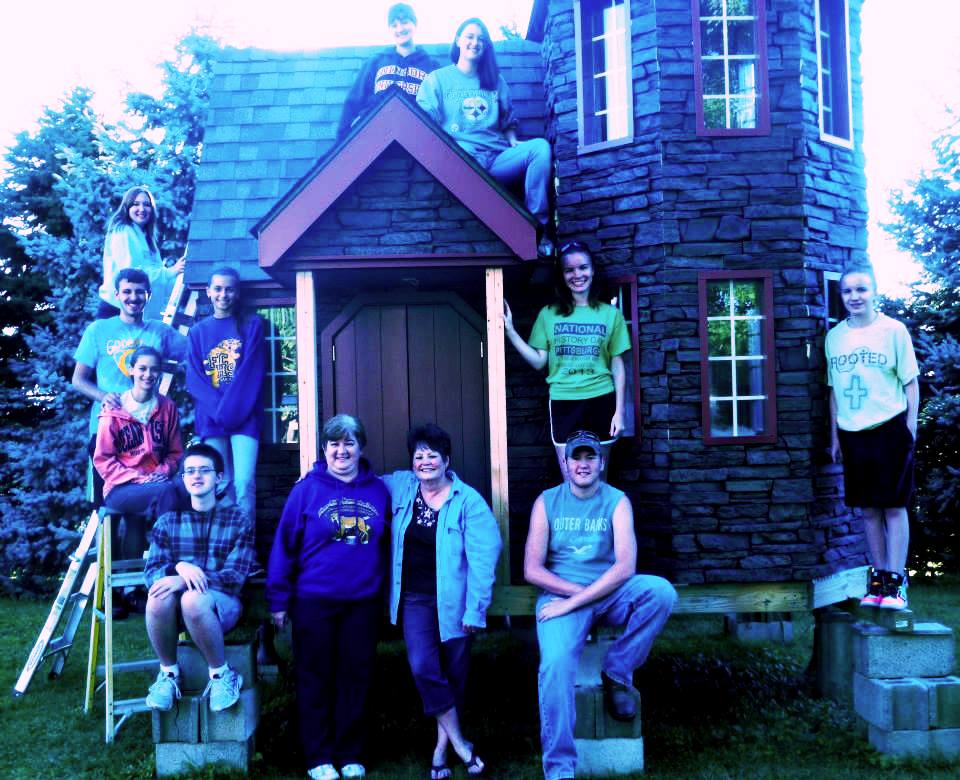 Venture Crew 630 stands proudly with their Enchanted Castle of Dreams.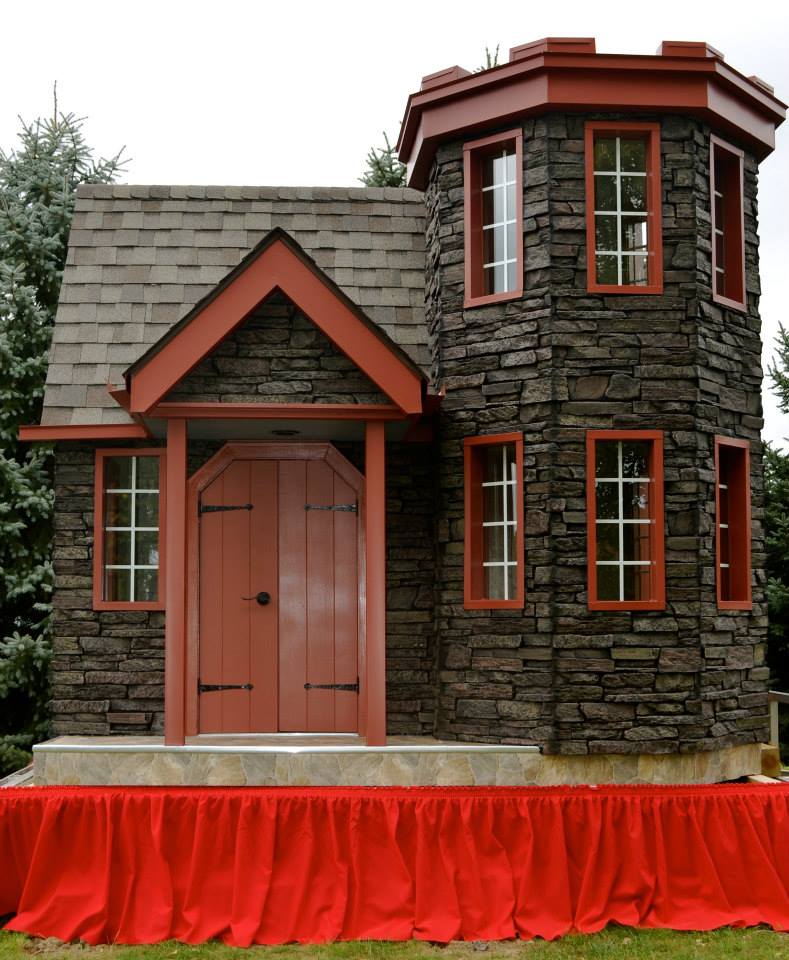 A true Castle of Dreams