Beautiful White Brick Veneer
Why would you choose white brick veneer for your home design? There are many smart reasons.
One of the primary seasons our panels are the best on the market is that we finish them beautifully. We use a multi-layer coloring process that protects them from the elements and UV light, but also produces a realistic, vividly colored finish that beautifully resembles the real materials from which our panel textures were originally molded.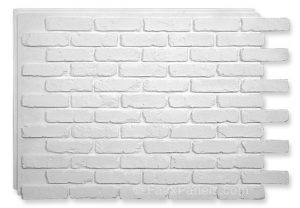 We offer a variety of finishes and colors to add the sort of versatility to your design project that you'd never have the opportunity to enjoy if you used the real materials.
For example, brick-style panels from our Old Chicago and Contempo lines are available in a number of white shades, like the crispness of Glacier, or the richly detailed finish of Cream Caramel.
Why is white a good choice? It's certainly a color that's on trend with both professional designers and DIY homeowners.
In urban areas enjoying a period of gentrification, like Brooklyn in New York, many of the warehouses and old buildings being turned into lofts and apartments feature authentic brick walls - and a lot of designers are painting them white. It seems almost like a travesty - why cover up that beautiful color? But in certain parts of the home - especially the kitchen and bedroom - it looks a lot nicer and cleaner to have white walls rather than the darkness of vintage brick. It also offers a way to instantly brighten up a room that would be fairly dark otherwise.
This picture, from Homeedit.com, demonstrates the appeal of painting beautiful brick walls white.
In this warehouse-turned-apartment block, painting the bedrooms white helps make them look brighter and cleaner.
To recreate the look of hard-to-access materials like vintage brick, the advantage of choosing a white variety of faux brick panel is that you can skip the middle-man and just go white from the start. With real brick, you have to paint it. With our panels, it's automatically the color you want.
That also means the brick texture of our panels is much more detailed, as it's not covered up by a thick layer of paint.
You also have the option of going for that crisp, white look - similar to the photo above - or something a little more aged and weathered, like the Cream Caramel color. Painting brick walls is one thing - even the most talented designer can't add decades of beautiful patina overnight.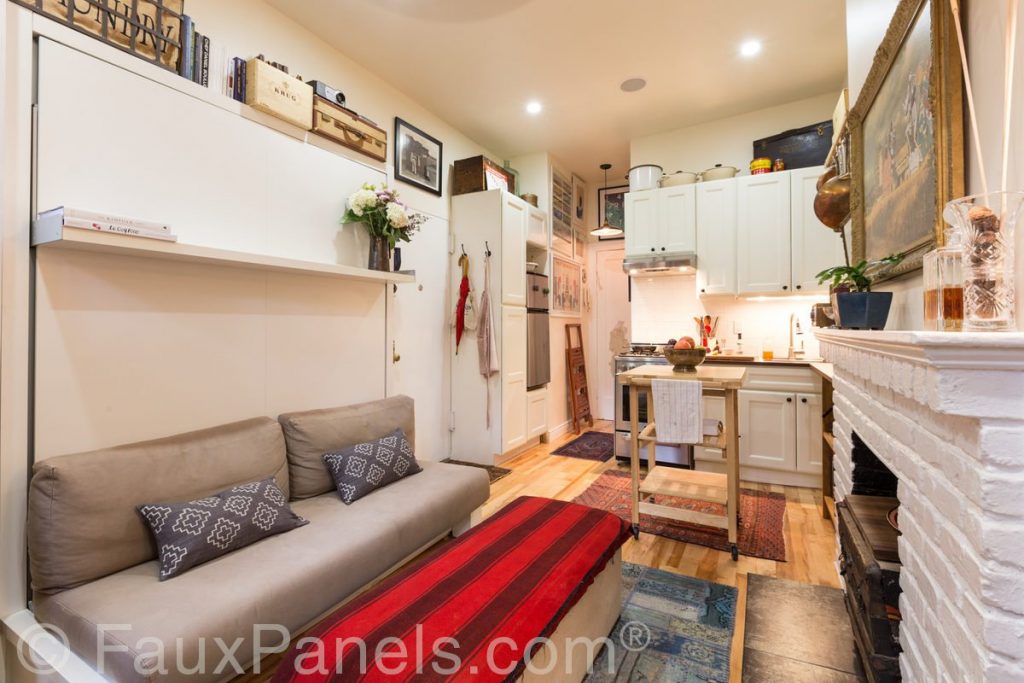 Check out the fireplace in this tiny apartment. It's covered with faux brick in the Glacier White color, and almost impossible to tell it isn't real.
This homeowner wanted to add a fireplace that was in keeping with the age and character of their mid-century home. Covering it in white brick veneer did the trick.
Your kitchen is one part of the house you don't want the dark character of old red brick - so Glacier white is a great way to get the best of both worlds.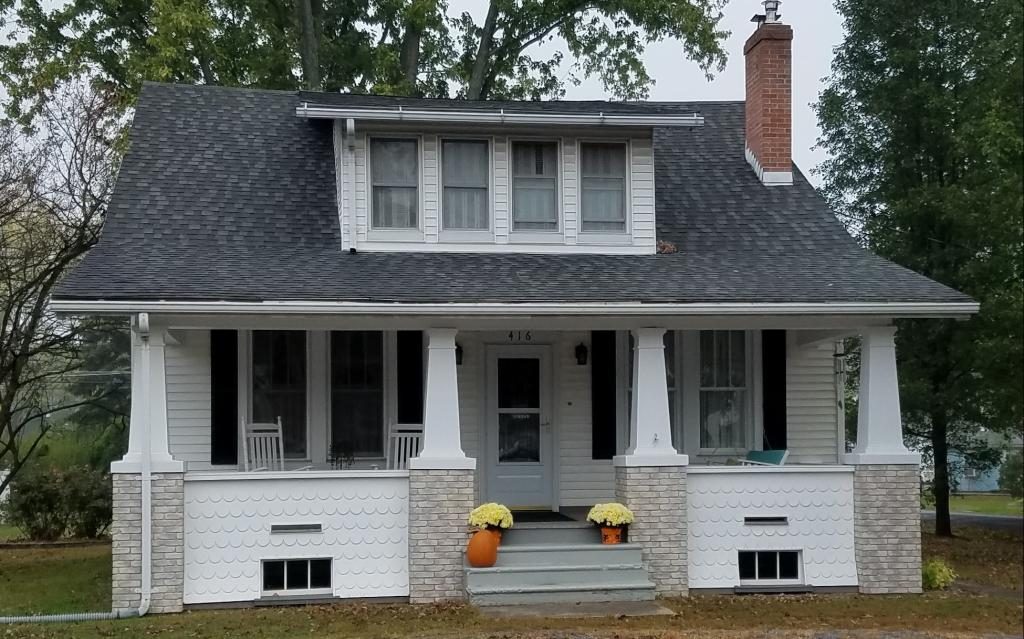 This home's exterior got a brilliant upgrade when the homeowner covered his porch columns with Old Chicago Brick in Cream Caramel.