A Track Support Header Board (Ledger or Header Board) is a custom cut and custom finished slab of wood prepared for your specifications and door dimensions that provides necessary structural support for your sliding barn door.
The use of a header board is highly recommended for all barn door installations where there is no wood blocking inside the wall.
When you buy a header board along with your barn door, we will predrill and install ledger lock fasteners to match your barn door hardware kit specifications. This means making your hardware installation extremely easy, accurate, and fast. Since the Support Track Header is already pre drilled for the RealCraft Flat Track Hardware line with exact measurements, placing, and spacing for your track system attachment, so you won't need to worry about making sure everything is lined up! If ordered separately, the header will arrive as a solid, finished plank.
Header Boards are available to pair with our door offerings and are available in Douglas Fir, Hickory, Walnut and White Oak. They are compatible with both the Classic and Aero hardware styles: The Support Track Header can support doors up to 400 lbs. with ease.
Each Header Board is shipped ready to install, complete with all the hardware and instructions needed for installation.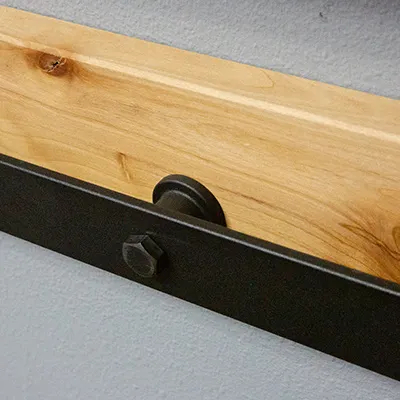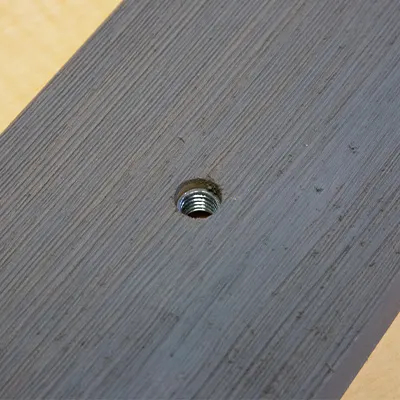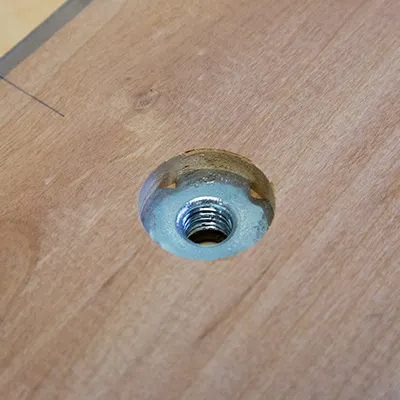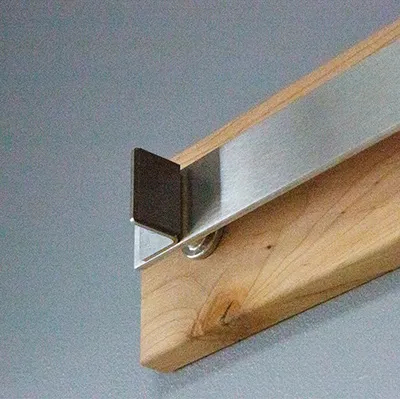 Do I need a Support Track Header for my barn door?
It depends! You must use a Support Track Header/ Ledger Board if your wall does not have wood blocking built into the wall behind the sheet rock, there are two other reasons to use a ledger board for your barn door installation:
In case you don't have a door frame (just an opening from floor to ceiling);
Aesthetics.
---
In case you want a sliding barn door but don't have a door frame, just an opening from the floor to the ceiling, using a ledger board will give you the support you need to hang your barn door.

To install a barn door without having a door frame, install the Track Support Header (ledger board) across the opening and attach it to each side of the opening. See the example on the right side of a barn door installation without a door frame.
2. Using a Support Track Header for Aesthetic Purposes
Besides securing your barn door to the wall, the ledger board can also enhance your barn door appearance and make your installation look more cohesive.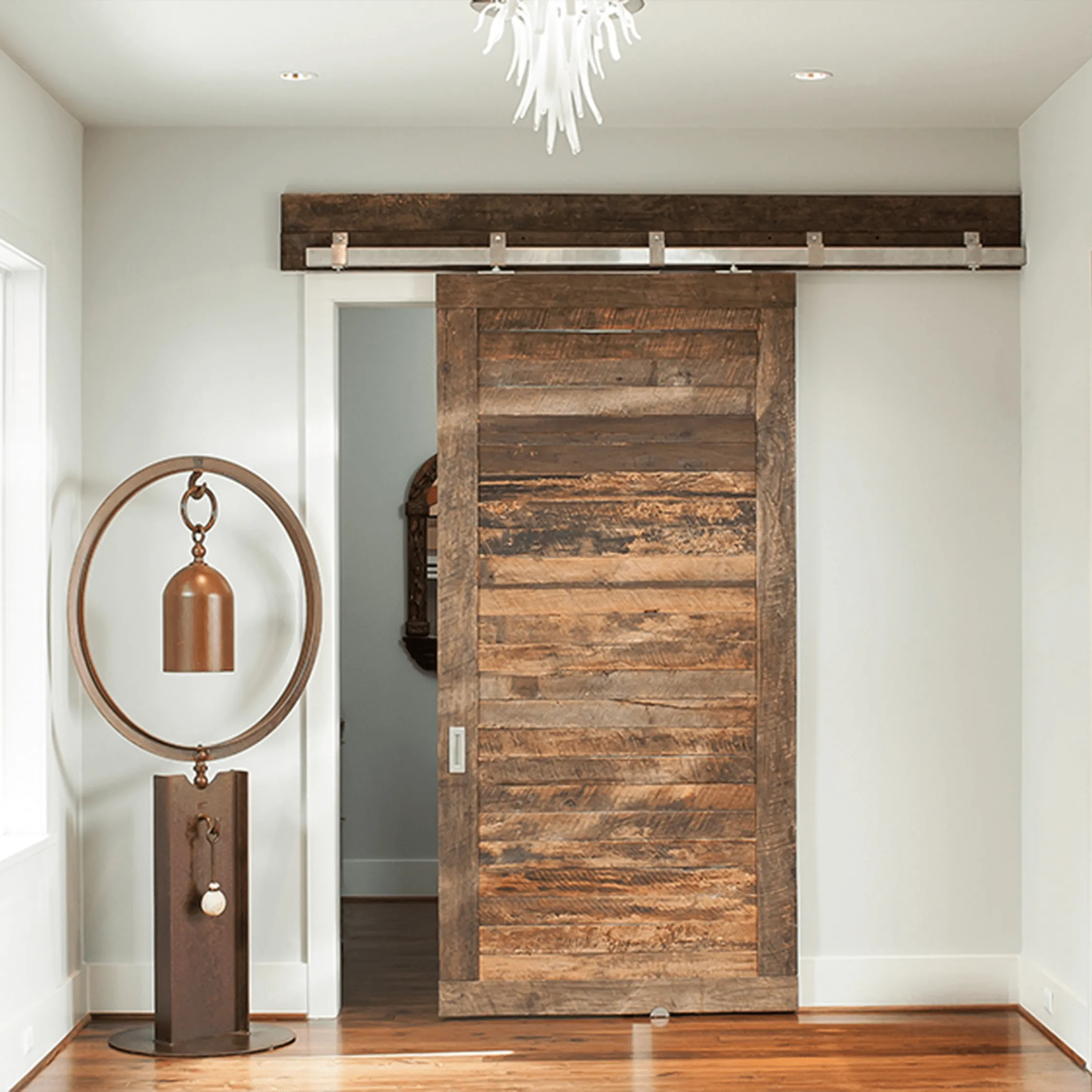 ---
Now let's take a look on how to install a Support Track Header. In addition to the Header, you will need:
Pencil
Level
Power Drill
1/4" Drill Bit
Tape Measure
5/16" Hex Driver
Stud Finder
Painter's/Masking Tape
Step 1. Using painters tape, mark where you would like the door edge to be when the door is closed. Add 1.5" to that to find the board edge location.
Step 2. Find your horizontal "drill line". This can be figured by measuring your door height + 2". This will leave a 1/2" gap under the door. If you need to account for an uneven floor or would like less than ½" gap under the door, the horizontal drill line calculation can be adjusted accordingly.
Step 3. Locate and mark all studs located along the horizontal drill line.
From your board edge mark created in step 1, measure to the center of each stud marked in step 2 and mark your board's corresponding location along the center drill line. This step keeps your mounting screws hidden behind your track.
Step 4. Pre-drill your header board at the stud locations with a ¼" drill bit.
Hold your board up on the wall, align the end marks, and drill line. Be sure to use a level to install the board. Sliding doors that are not level will only want to stay open or closed. Using your 5/16" driver, install your board with the provided screws. We recommend an impact driver or power drill for this process.