Our faux wood beams offer many benefits over real wood or timber. They look natural, are easier to install, weigh less, and are more affordable. Another benefit is that our faux beams can be made from fire-rated polyurethane, making them a safer alternative to wood.

Heavy Sandblasted Faux Wood Beams
What are Fire-Rated Polyurethane Faux Wood Beams?
Fire rating is a system for measuring how resistant a combustible building material is to heat and flame. Products earn a rating depending on how long it takes them to ignite, how much smoke they produce while burning, whether they continue to burn once the source of ignition is taken away and the rate of speed the flame progresses.
At BarronDesigns, you can order any of our faux wood beam products as fire rated. Fire rating has no impact on the look of the faux wood products, but they give your home or business extra protection in the event of a fire. We recommend choosing the fire rated option if you are using faux wood products on a fireplace mantel or installing recessed lighting in the beams. Fire Rating is especially useful in commercial properties where fire safety regulations are in effect.
You can choose fire rated polyurethane during the check-out process for any of our faux wood beam products. Check with your local fire marshal to insure you meet all building codes for your application of this product. Always comply with clearances set forth by the manufacturer of stoves, fireplaces, furnaces, and any other heat source.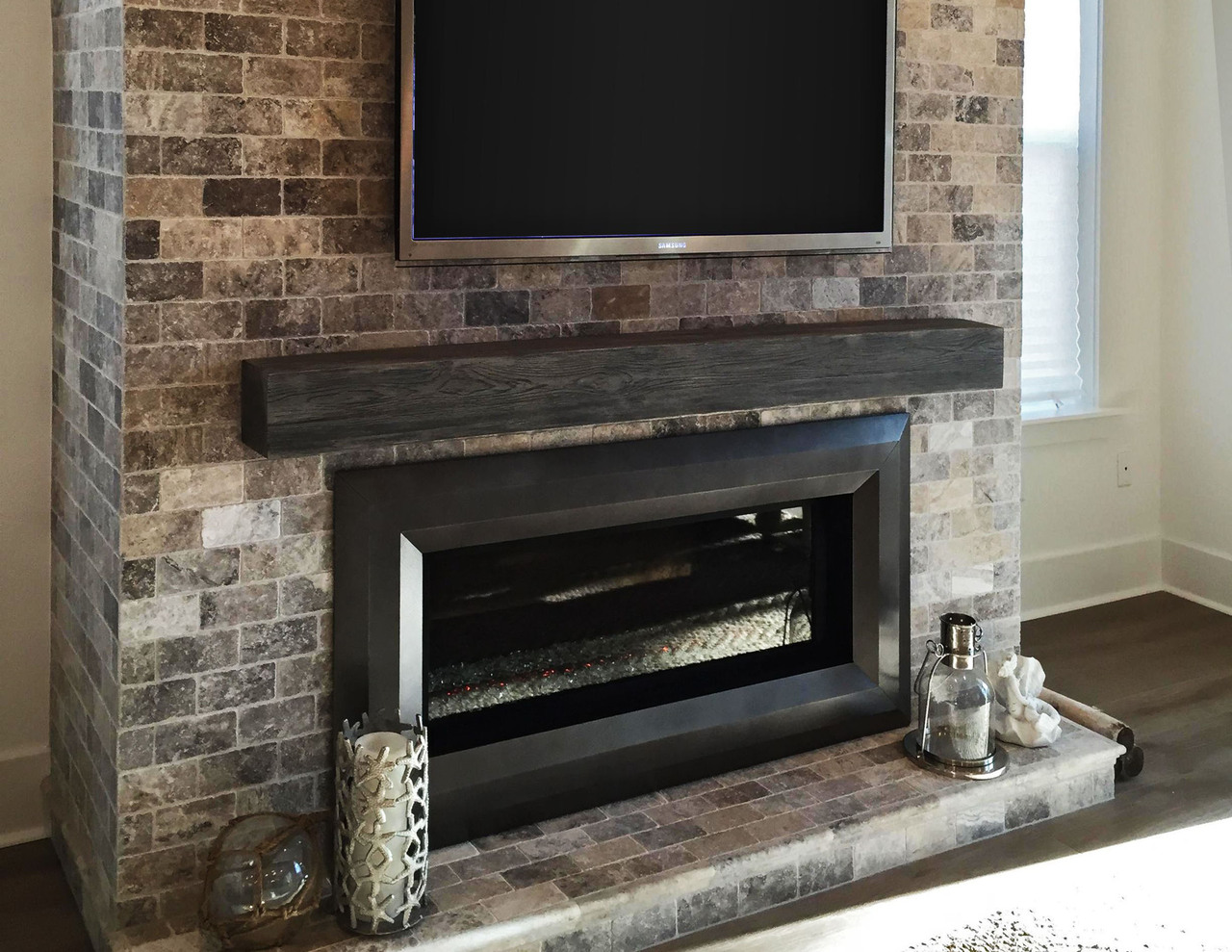 Driftwood Faux Wood Mantels
Learn more about this option from our Customer Experience & Design Support Specialists, available by phone or website chat during regular business hours (EST). Our highly skilled team understands building products and installation from start to finish, including:
Purchasing products
Design and development advice
Quoting
Installation advice
If you're installing recessed lighting, fire-rated beams give additional peace-of-mind.
Fire-rated faux wood beams are especially useful for fireplaces.