Design with the Gray Patina Beams
Alex Edwards, a Fauxwoodbeams.com customer from Nebraska, recently sent through pictures of his beautifully renovated living room. The room's crowning glory is its recessed ceiling outfitted with our beams in Gray Patina.
This project is the quintessential example of how faux beams expertly create the illusion of real solid wood beams. Alex embraced subtlety in his color choice, ordering Custom Resawn Beams in Gray Patina. "Patina" describes a very specific weathered finish that makes it seem like the beams have spent years exposed to the elements.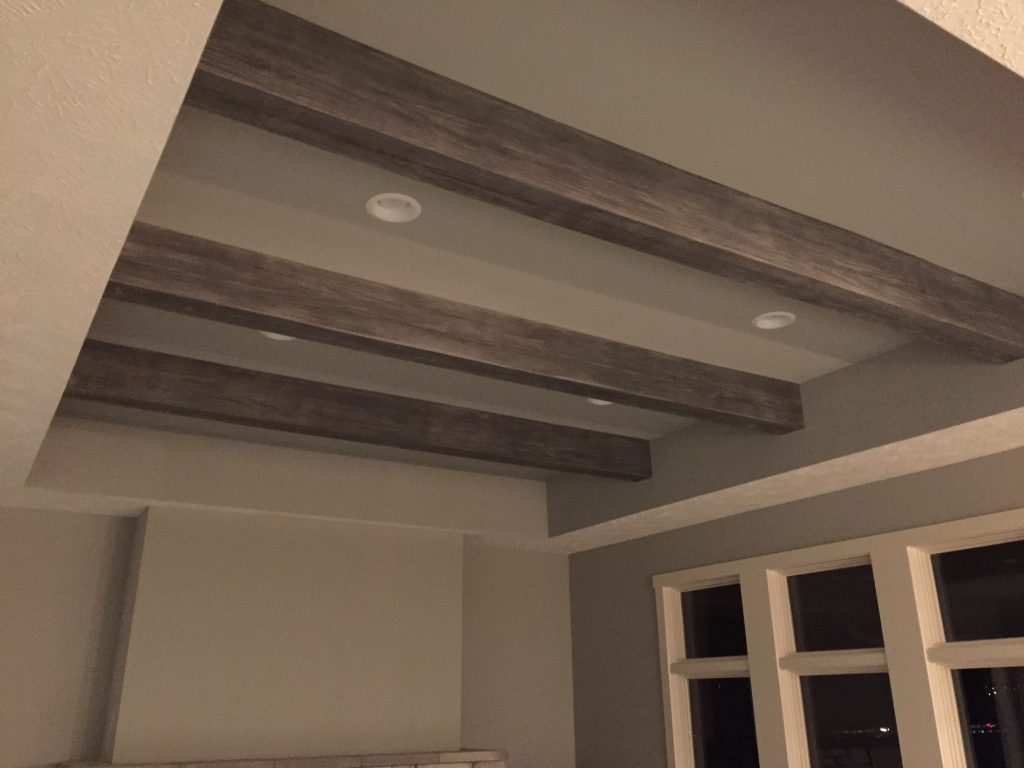 While all our pre-finished beams look real, you can probably tell from the photographs that there's something different about Alex's design project. The beams themselves look especially realistic; as if they're real structural beams that have hung above for decades.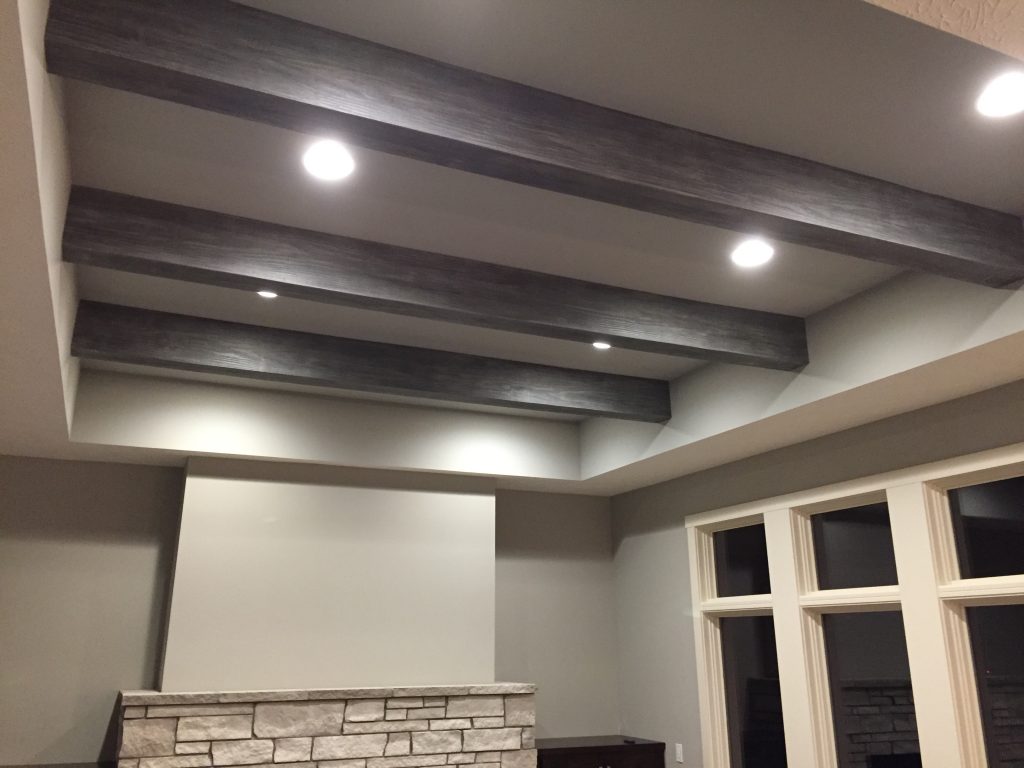 While other finishes such as cherry, oak or walnut are popular, grey is a great choice because of how it looks like the natural wood color has faded over time.
Alex maximized the authentic look by choosing a perfect placement for the beams - in the recessed space of the ceiling where real supporting beams may have been placed. In combination with the beams' gray color, the results are fantastic.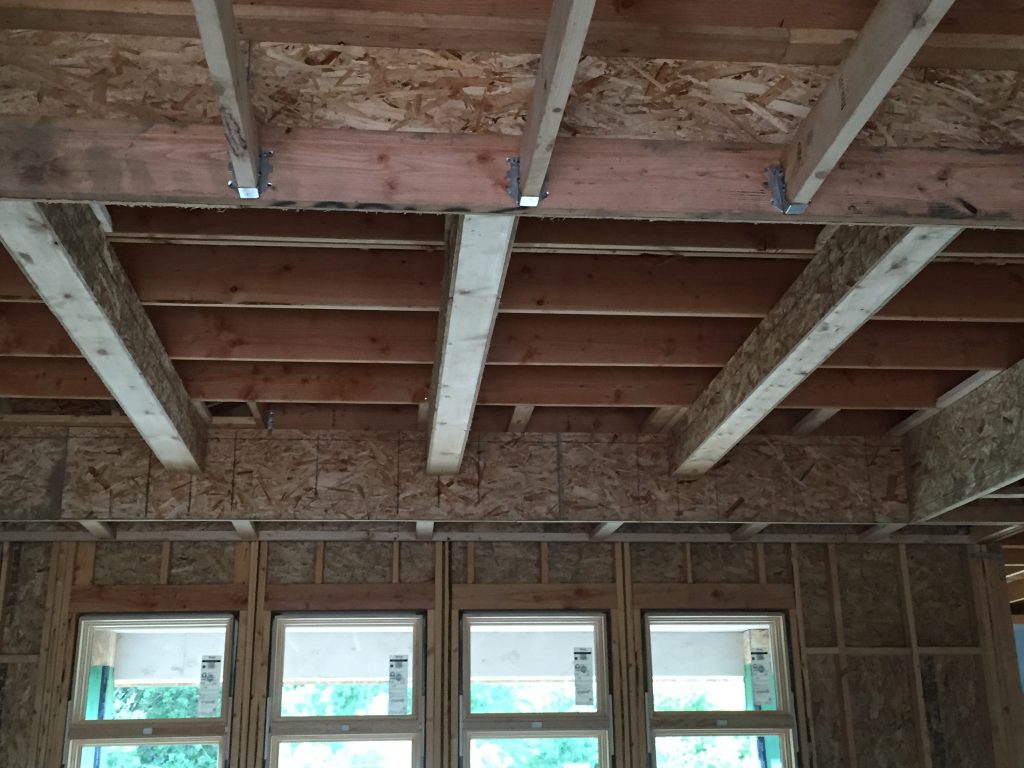 "I'm very pleased with my beams," Alex writes. "We used them in new construction and wanted them to be the feature of the great room. The builder liked the construction of the beams and said the installation was easy."
And it was - after cutting the beams to size with a regular wood saw, they were easily slotted over mounting blocks screwed into the ceiling studs, and then secured with screws. Because the beams are made from lightweight polyurethane foam, that's an easy one or two-man job.
Which means that in just a matter of hours, Alex managed to create this amazing ceiling design; and it didn't break the bank (or his back.)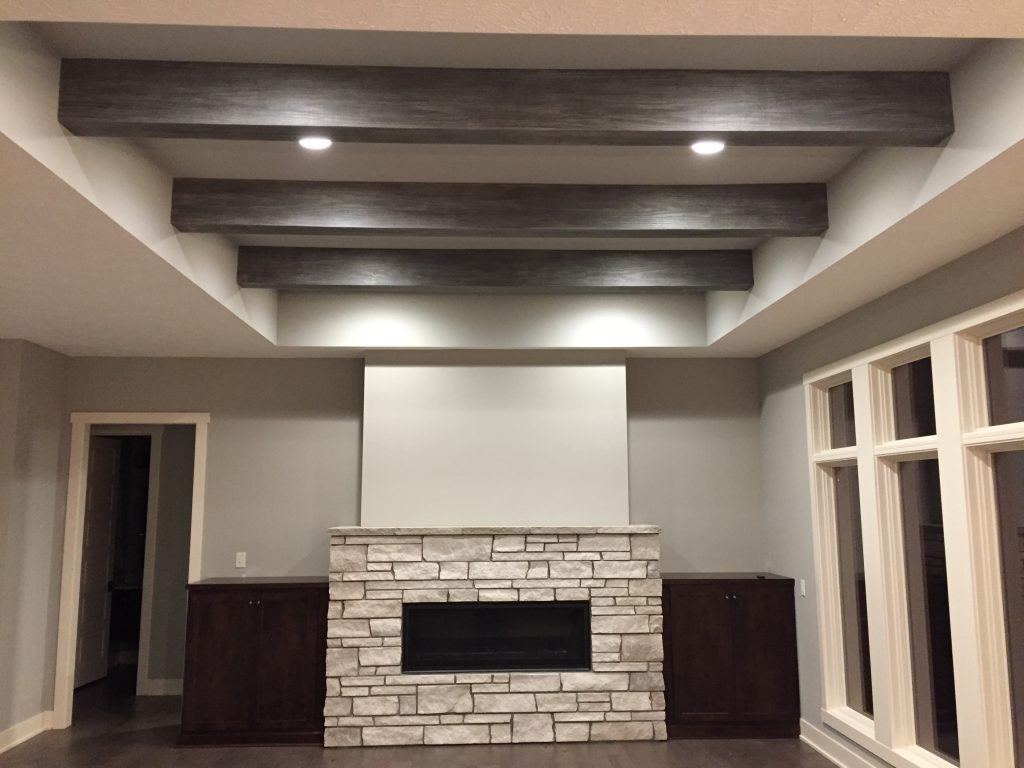 If your own design calls for that aged, weather-beaten look, Gray Patina finish is available in many of our products – click here to take a look.