The region of the country that you live in influences more than the architectural style of your home; it also plays a role in the type of materials you choose for your home's exterior. Climate and weather patterns indigenous to each region have helped shape what materials are popular in certain areas, since not all materials hold up under weather the same way. That's one reason faux stone panel siding has become increasingly popular.
Faux stone panels allow homeowners to create a classic, timeless look that fits in well with any home style, while at the same time providing durable protection, regardless of the weather.
Weather and Climate Effects on Your Home's Exterior
Making sure that your home's exterior can handle the weather it's subjected to has a lot to do with how well it looks five, 10 or more years down the road. For example, homes in the Northeast have to be able to handle harsh winters complete with ice and snow — followed by damp, humid summers.
In the Southeast, temperatures are humid and subtropical year-round, with warm winters and extremely hot summers. While the West Coast has cool, wet winters, its summers are drier.
Factoring in these different climates can help in selecting the right type of exterior materials for your home so you get the one that suits your design the best and also will stand up to whatever Mother Nature delivers.
How Siding Holds Up in Different Climates
Each type of siding has its own set of benefits, but it's important to also look at the drawbacks before choosing the material that's best for you. Here's a look at some of the popular types of siding and what to consider with each type.
Wood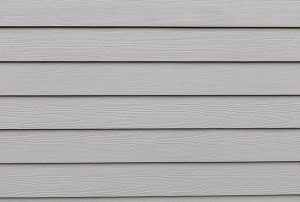 One of the oldest materials used for home exteriors, wood is still seen in many areas throughout the country but is most popular in the West.
Homeowners like it because it comes in many styles, such as hand-cut shakes, machine-cut shingles, solid wood and more. There are a wide number of types of wood to choose from and it's easy to install.
One of the biggest drawbacks of wood paneling is that it's extremely susceptible to water damage, which means it requires a greater amount of maintenance than most other types of siding.
The amount of time and money spent on maintenance can offset the initial low cost of wood siding, and without that maintenance, the wood can rot or warp, which can allow water to get under the siding and severely damage the structure of your home.
Wood also is appealing to insects such as termites, ants, wood-boring beetles and even wasps, all of which can cause permanent damage to the siding.
Vinyl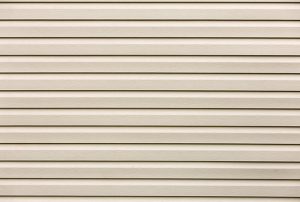 Vinyl siding started gaining popularity in the late 1950s as a more affordable alternative to aluminum siding. Homeowners like it because it's durable, requires little maintenance and is available in an increasingly broad range of colors.
Some of the drawbacks with vinyl is that it can crack if it's hit by something like a lawnmower or snowblower, and if it isn't properly installed, it can come loose during high winds.
Faulty installation can also lead to some of the same problems found with wood, such as leaks that lead to rotting, mold and insect infestation. And, in regions where freezing weather is common, it can be more difficult to repair, as vinyl siding can crack in cold temperatures.
Brick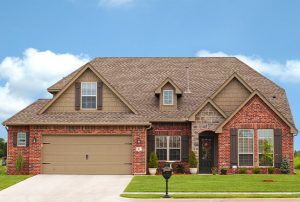 Homes with brick siding have a classic look, making brick one of the most traditional materials used for siding. Brick is durable and requires very little maintenance, and it stands up to all types of weather.
Choosing brick will cost more than most other siding options. Installation is also extremely expensive and must be done by an experienced professional or it could compromise the durability of the bricks or even cause damage to your home's foundation.
An alternative to pricey brick siding is faux brick panels, which can be used on the exterior as well as the interior of your home. They add the same type of classic look to your home without the expense, and the high-density polyurethane panels are durable enough to withstand extreme climate conditions including wind, moisture, freezing temperatures and heat. Like real brick, it also doesn't attract insects or pests.
Stucco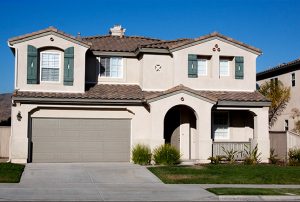 Homes with stucco siding are usually seen in the hot climate of the Southwest and on the West Coast. The look is inspired by elements of Spanish architecture, and stucco is made from cement, sand, lime, water and epoxy.
Originally, the thick walls of these Pueblo-style buildings were used to absorb heat during the day and release it when the temperatures cooled at night, and stucco still does well in dry, hot climates. However, in climates where freezing is an issue, homes can suffer severe damage if water gets into cracks during a freeze/thaw cycle.
Stucco is one of the least expensive siding materials, but installation must be done by a professional, which increases the price. The installation process is typically slower than other types of siding because several coats must be applied before it dries completely.
Stone
The benefits of stone siding include its durability and natural beauty. Stone provides one of the most distinctive, sophisticated looks for a home's exterior and is easily the longest-lasting material used in siding.
It can endure all types of weather conditions, which makes it a good option for any region. However, that durability comes at a price.
Rock and stone siding rank as the most expensive types of exterior siding. Prices can vary, depending on which materials you choose and the look you want to achieve.
Choices include limestone, granite, slate and, if you want a truly natural look, quarried stone. Like brick, it must be installed by a skilled professional to prevent weakness or even collapse, so the price of installation labor must also be factored into the cost. Because of its weight, it is also expensive to ship.
Faux Stone Panel Siding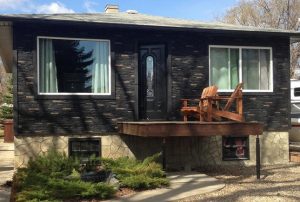 For the dramatic, timeless look of stone without the high price tag, faux stone panel siding can provide a weather- and insect-resistant alternative.
The high-density polyurethane panels are available in a range of natural tones and styles that let you achieve the look you want at a fraction of the cost of the real thing.
The range of options, which include stone wall, stacked stone, slate stone, river rock, coral stone, cobblestone, ledgestone and more allows you to choose a look that fits well with your region's home design trends.
Although the panels are lightweight and easy to install, they are designed to stand up to every type of climate, whether it's wet, dry, hot or cold. Just as with real stone siding, the panels won't crack, fade or peel over time, and they're resistant to insects and pests as well.
Because all of the panels are cast in molds made from real rock, they have the look and feel of authentic stone to create a warm, sophisticated look for your home's exterior.
What Siding Is Right for Your Exterior?
Finding the right siding for your home's exterior means taking into consideration the climate in which you live, the design trends of your area, what look you want for your home and how much you want to spend.
If you want the look of natural rock or stone, there's a faux stone panel alternative to check all those boxes for you.