Travis from Kansas City, MO recently updated his tile fireplace using faux panels. See the before and after photos of this fantastic makeover full of fall flavor.
We love all our new customers - but treasure our existing ones. That's why we were thrilled to receive these pictures from return customer Travis. He'd already used our panels to build a beautiful kitchen back splash, and was so impressed with this results, he decided to use them for his living room fireplace as well.
\"Like our kitchen backsplash, it turned out great!" Travis wrote in his email. We're always excited to hear a reaction like that - and there's no greater thumbs up a customer can give us than returning to buy more of our products.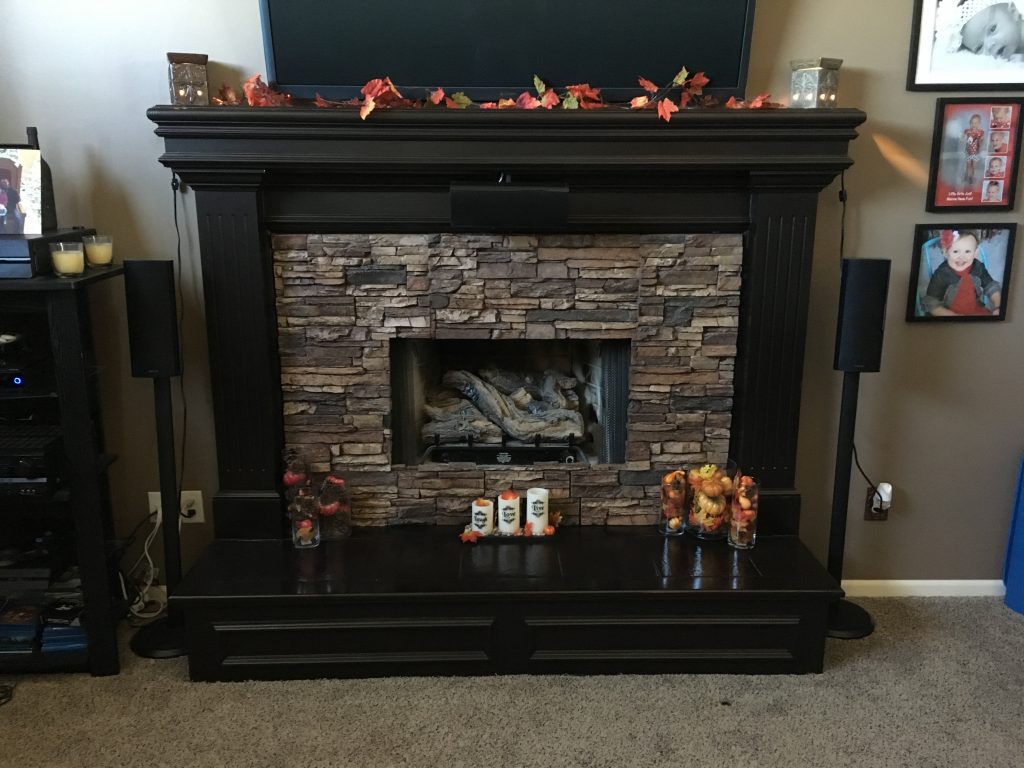 AFTER: The update was quick, but the end results look incredible!
In Travis' case, the BEFORE picture probably demonstrates exactly why he wanted to renovate his fireplace. The classy black wood mantel and edging were fine, but the white tiles in the center surround looked incredibly dated. Travis wanted something with a little more character - especially since fall was approaching, and there's nothing autumnal about plain white tiles.
So Travis invested in a product he'd already had experience with - our Norwich Colorado Stacked Stone panels in Sierra Brown color. These are molded from lightweight and durable polyurethane and look incredibly realistic - just like actual hand-laid stone.
Installation was incredibly straightforward. First, Travis had to pry off the old tiles, which was a simple enough process with a hammer and chisel. Then he carefully measured the space and cut the panels to fit. The panels' polyurethane foam material is easy to cut with a regular wood saw, no special tools or machinery required.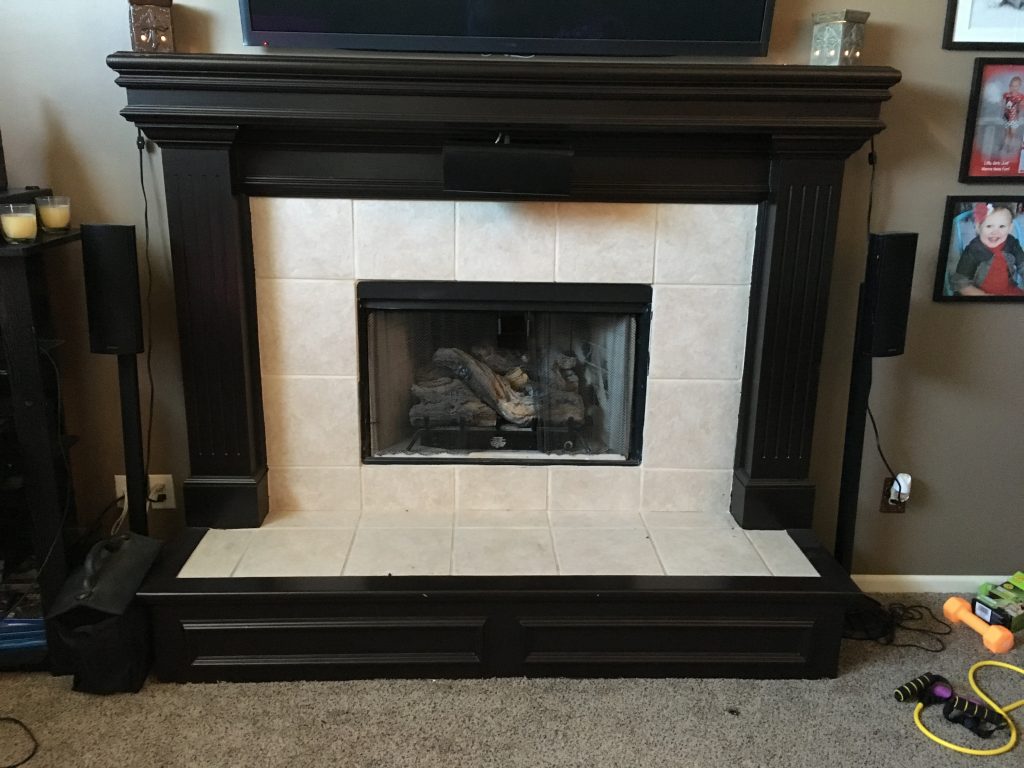 BEFORE: The old white tile surround looked incredibly dated.
Using the recommended construction adhesive, Travis attached the panels directly to the surface that held the original tiles - and boom. A practically instant transformation, that looks nothing short of incredible.
Once Travis had added his fall decorations, which you can see in the AFTER picture, it was clear that this fireplace renovation was long overdue. The new fireplace looks cozy, rustic, and perfect for enjoying during the deliciously chilly autumn months.
Thanks so much for sending in these pictures, Travis - and we hope to see more from your next panel project soon!