Beautiful New Bedroom Wall Design
As proof positive that elegance is defined by simplicity, this straightforward yet stylish bedroom wall design demonstrates the difference our panels can make.
In the past few weeks we've showcased some truly dramatic projects. However, we still keep to our watchword that \"less is more" - like this master bedroom remodel using Regency Stacked Stone panels.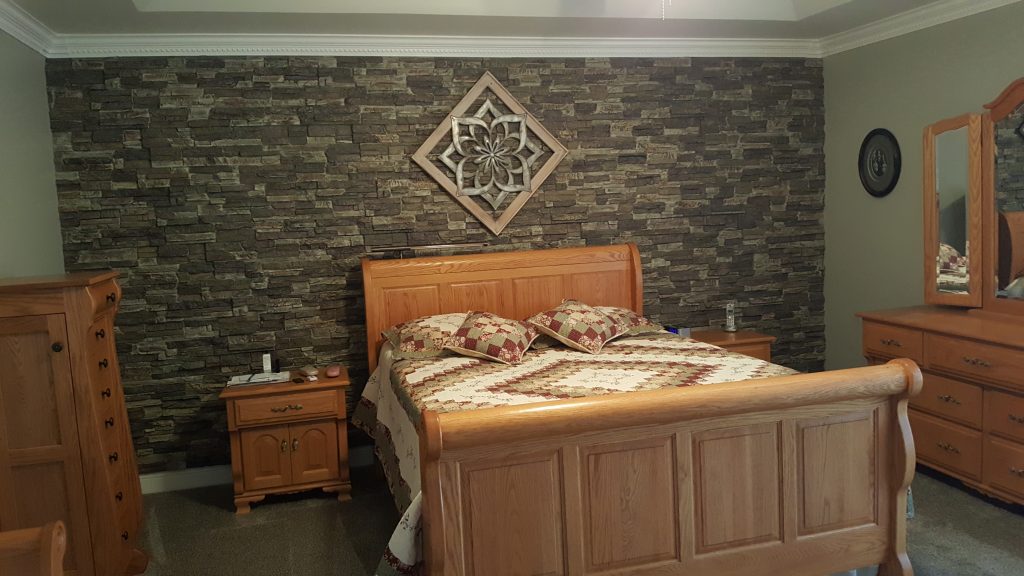 AFTER
The customer ordered the panels in the beautiful Birchwood color, and installed them directly to the wall behind the bed using construction adhesive and screws. The installation started from the bottom left corner and worked its way to the right, with each panel interlocking for a perfectly seamless stone texture from one end of the wall to the other.
BEFORE
Subsequent rows of panels were slightly offset, to make sure there was no repetitive pattern in the stone. The final challenge was to trim the right-hand edge and the top of the final row of panels to fit flush with the edges of the wall. The great thing about our panels is that they're made from a lightweight and durable polyurethane material which can easily be trimmed to size with regular woodworking tools - meaning an installation of this kind is certainly within the scope of any homeowner.
The final detail was to add a beautiful steel floral decoration above the bed - which complemented the rich hues of the faux stone perfectly. As you can see from the before and after pictures, just a few hours of work resulted in a stunning accent wall that totally transformed the character and feel of the bedroom; even as the homeowners retained the same furniture and bed.
We love projects like this because they demonstrate the difference faux panels can make even in simple applications.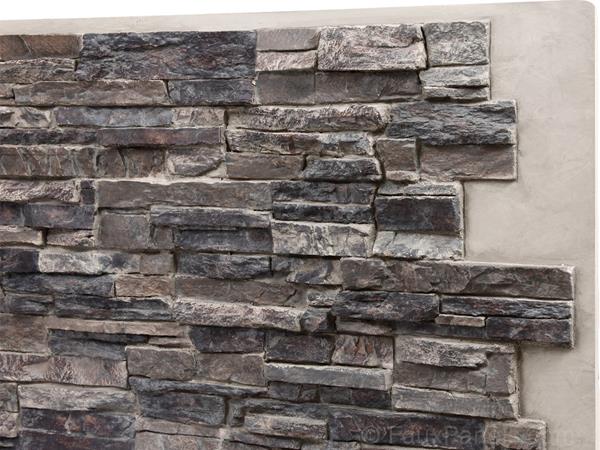 Regency Stacked Stone panels interlock for a seamless stone texture.