House Remodeling: The Game Room
If you've been keeping up with our blog for the last few weeks you'll have seen us go in-depth with a fantastic remodel of an entire home, accomplished using a combination of our ceiling beams and also panels from our sister site, FauxPanels.com. Our final post in this series focuses on one of the most unique aspects of the project - the upstairs game room.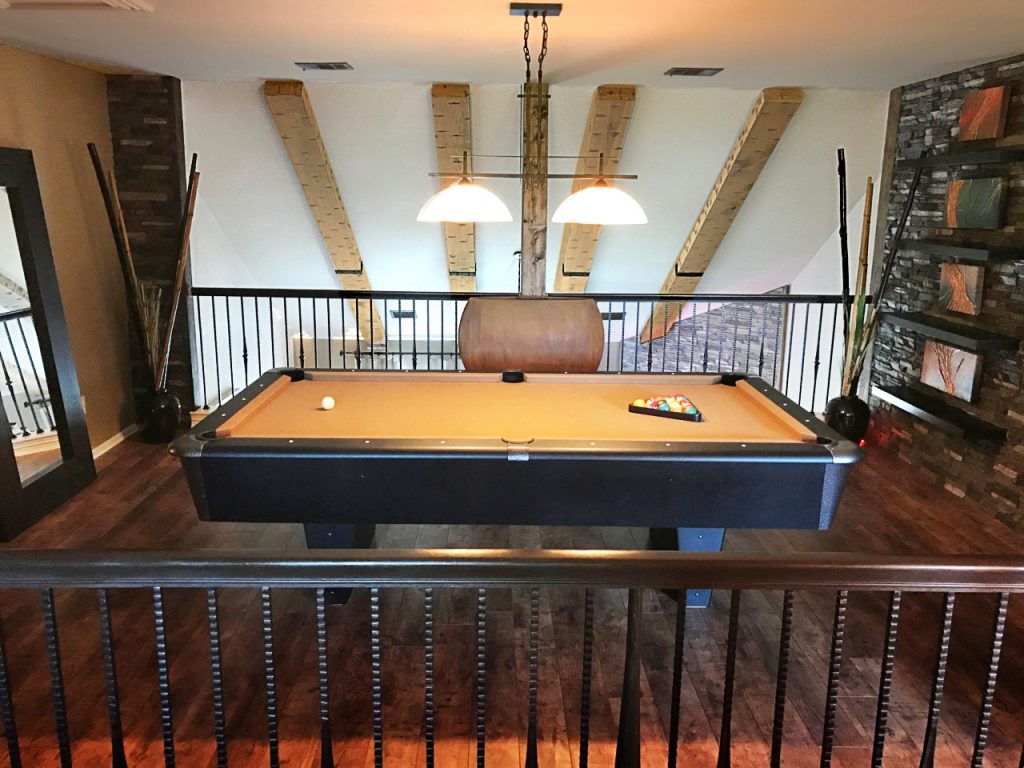 The game room mezzanine offers the best view to appreciate our Custom Hand Hewn beams.
One of the most distinguishing features of this home is a stunning mezzanine, which overlooks several other rooms, including the living room. The homeowners installed a wetbar and pool table in this space - with an accent wall created with our panels to create a stunning and stylish contemporary look.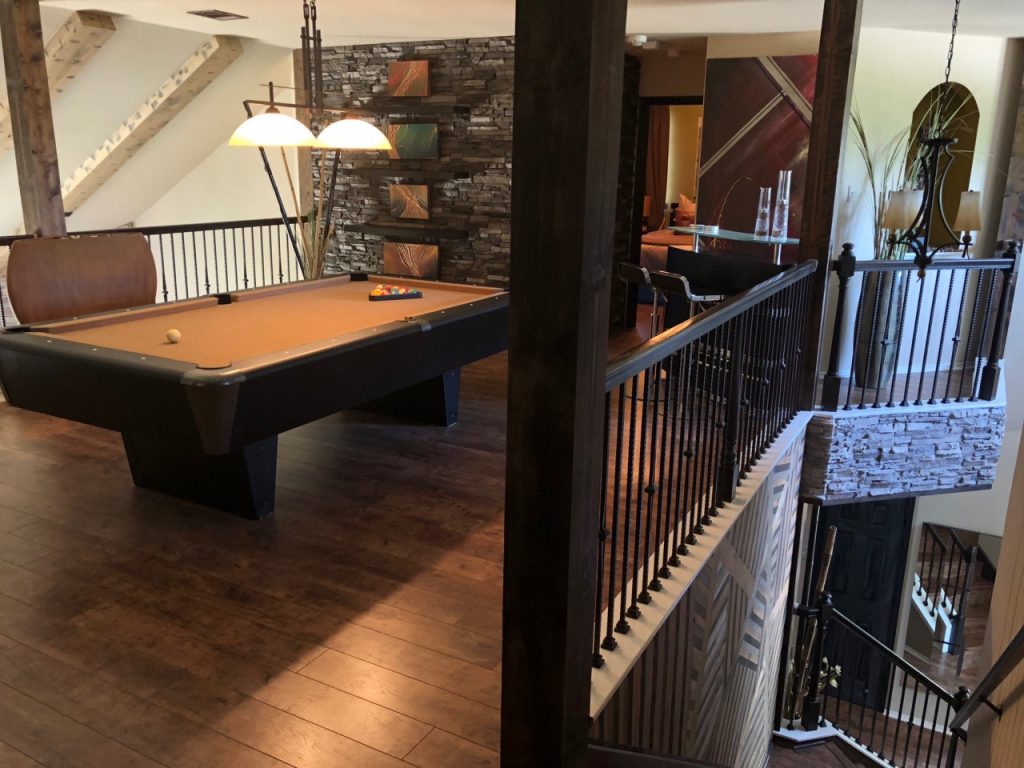 The game room showcases the impact our beams have on the look and feel of the decor.
There are no beams installed directly in this room - which might lead you to wonder why we're blogging about it...
...well, that's because the beams that really stand out from the mezzanine are the ones installed just nearby.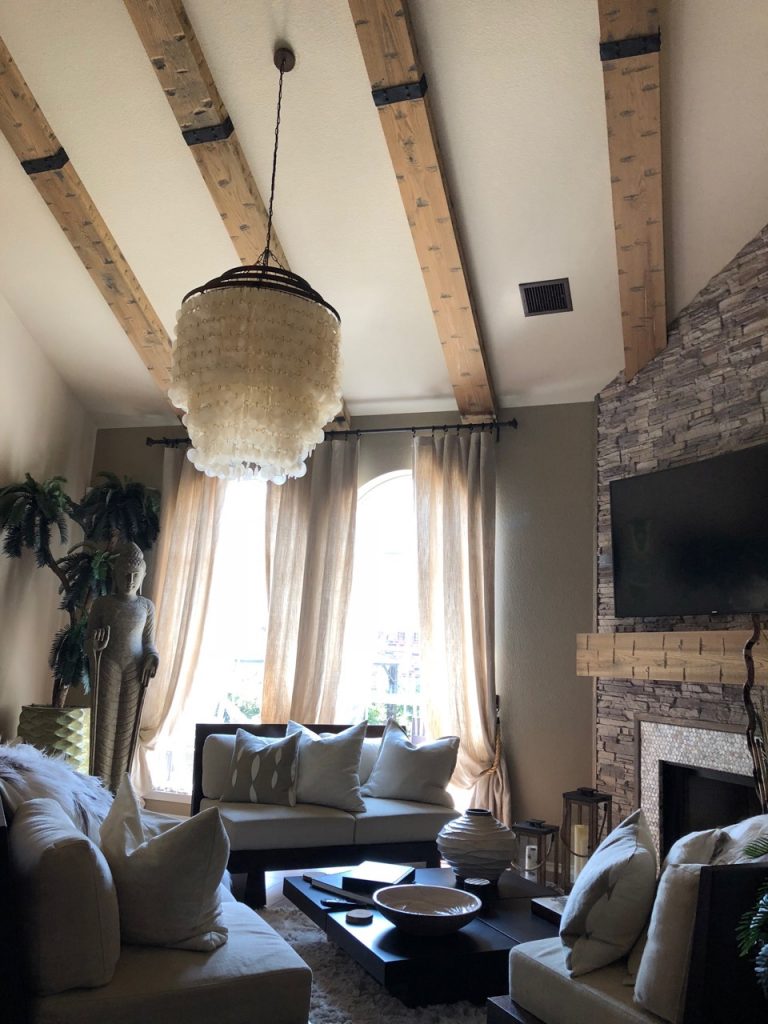 View from the ground floor.
The game room overlooks the living room - and offers a stunning view of the Custom Hand Hewn real wood box beams installed upwards along the towering cathedral ceiling. It's almost as good as having them installed in the room itself - and draws attention to the clever design features like the use of our rubber beam straps to provide the illusion of iron beam straps, as might be used to reinforce authentic timber beams.
We just love this room because it really brings together the decor of the whole home - representing, perhaps, the hub that inspires the whole project. We also love how it showcases the beams - giving them an additional opportunity to shine.
But what do you think? Let us know in the comments section below.