Man Made Stone vs Actual Stone - The Benefits of Man made
Man made stone panels are a wonderful choice for both homeowners and business owners, offering design flexibility at a cost that the real thing can't compete with. In fact, there are many benefits of using faux versus actual stone. Below, we'll take a look at these advantages.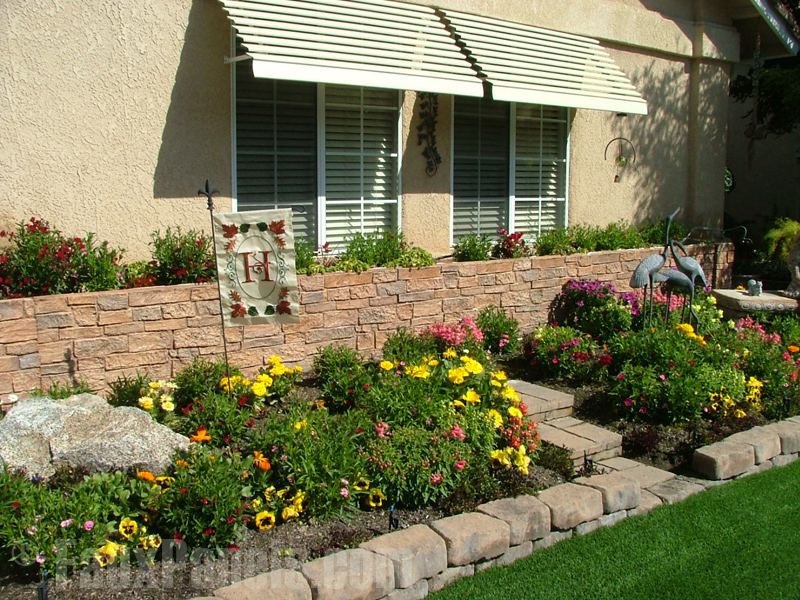 Man made stone panels enhance the beauty of home exteriors.
Professional installation not needed
DIY-friendly
Lightweight, easy to handle and install
Can be installed on any surface, including concrete, wood, and even metal
Cost-effective
Maintenance-free
Durable
Made of high-density polyurethane that is designed for longevity
Weatherproof
Environmentally friendly (will not deplete natural resources)
Maintenance free
Won't chip, rot, fade or deteriorate
Versatile (can be used easily in residential, commercial, retail, and industrial innovations)
Acoustically friendly, sound absorbing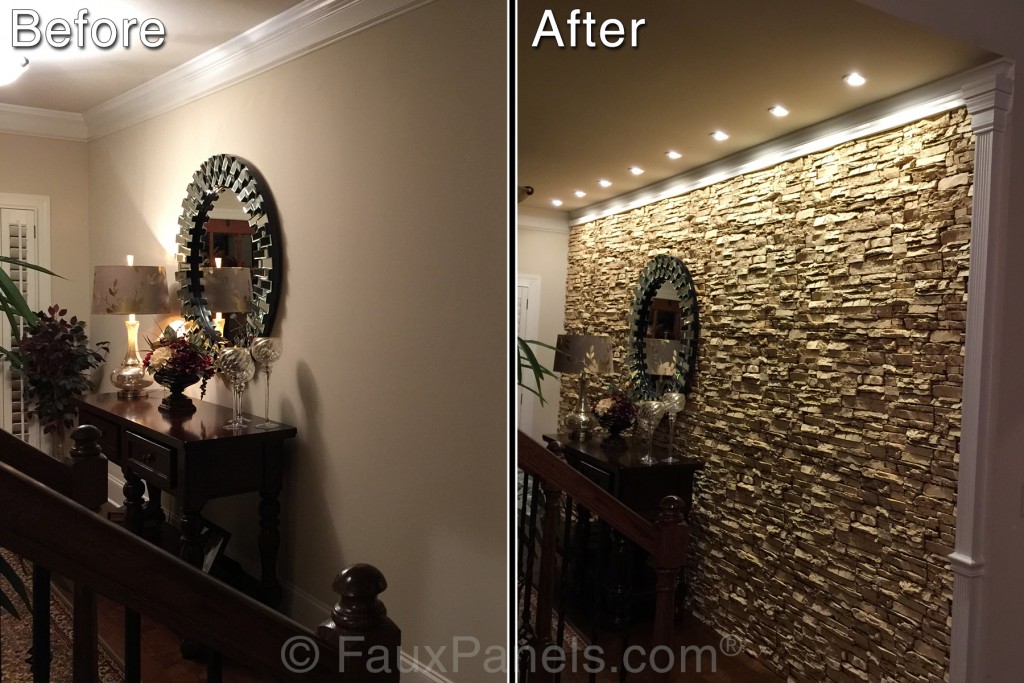 The panels also bring new life to interior designs.
Any DIY remodeler can take advantage of the incredible convenience the panels offer and make the design of their dreams for less money and more fun.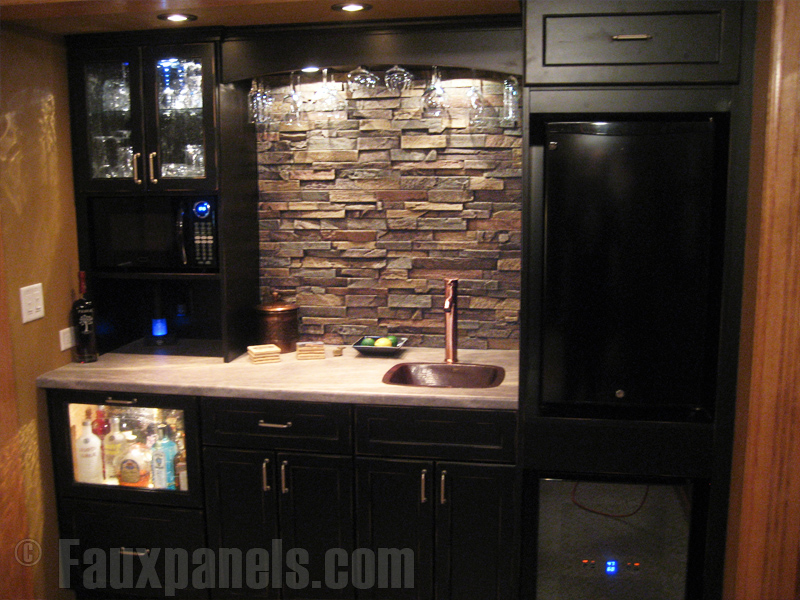 Kitchen backsplash outfitted with Wellington Drystack Earth
There's no need at all to hire an expensive mason or buy expensive stone. You also won't have to lift heavy stone and break your back while you're remodeling. It's unbelievable how convenient these products are.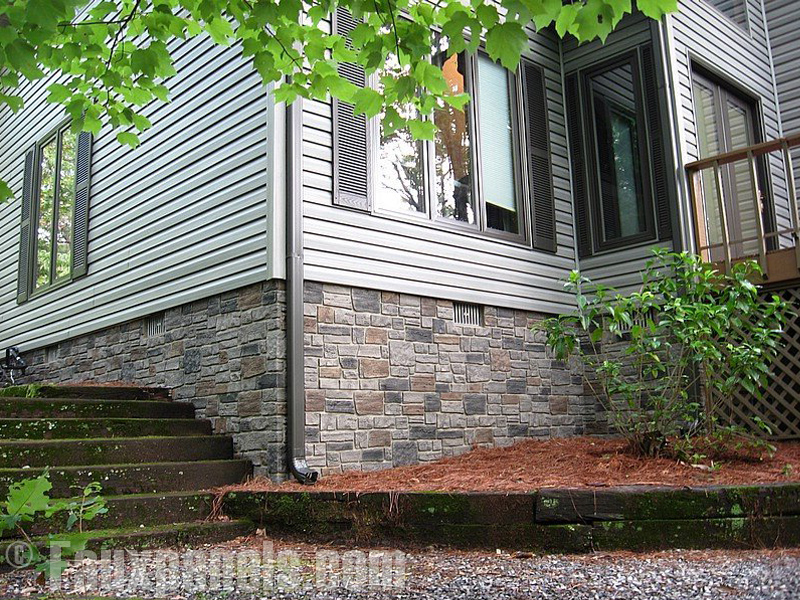 Easily create beautiful wainscoting designs.
Our panels can be installed to any kind of wall, with no need for any structural reinforcements in your floors or foundations.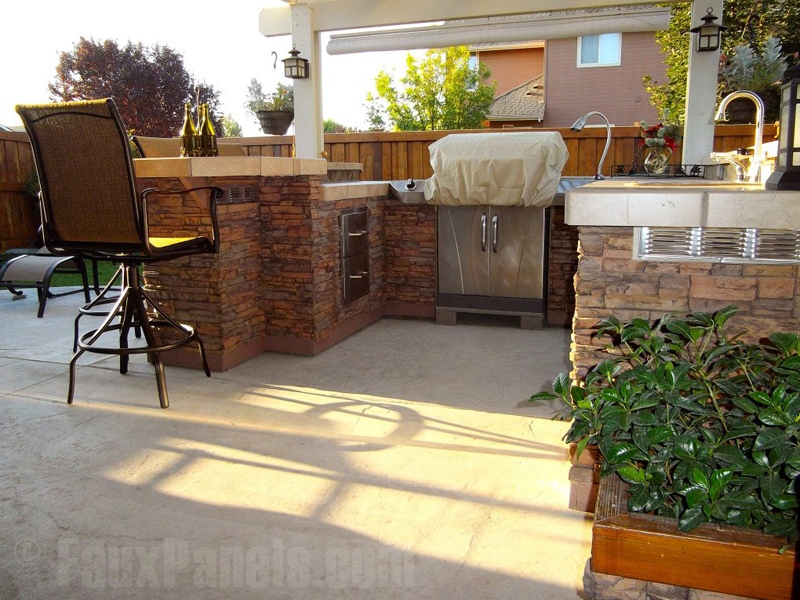 This outdoor living space gets an upgrade with Regency Stacked Stone Earth panels
The great thing about these panels is that they have all the same aesthetic features of real stone, in shape, color and texture. For many consumers, they are a wonderful design option, because they come in a fabulous range of styles, and don't require high budget.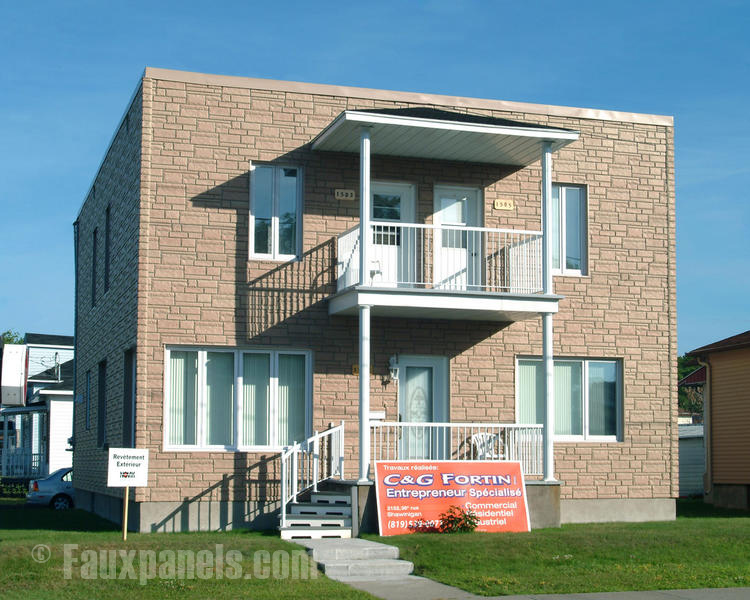 Commercial building clad with Random Rock siding in Desert Sand
Use them for all kinds of applications, including siding, door and window trim, stone skirting and wainscoting, columns, retaining walls, patios, fireplace surrounds, kitchen islands, accent walls, dining rooms, entrance ways, foyers, and more.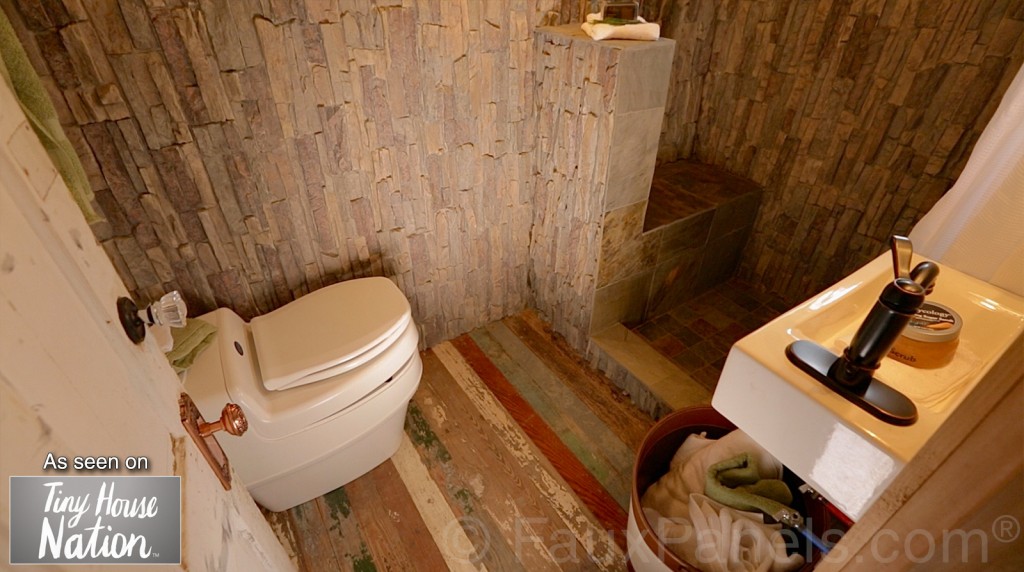 Bathroom remodeled with Regency Stacked Stone panels
Check out our design gallery here for more inspiring ideas.