Fabulous Fair Oaks Restaurant Design
The sustainable interior design methods used in this Midwest restaurant demonstrate not only the fantastic look of our faux wood beams; but also how they're an important part of a more planet-friendly future.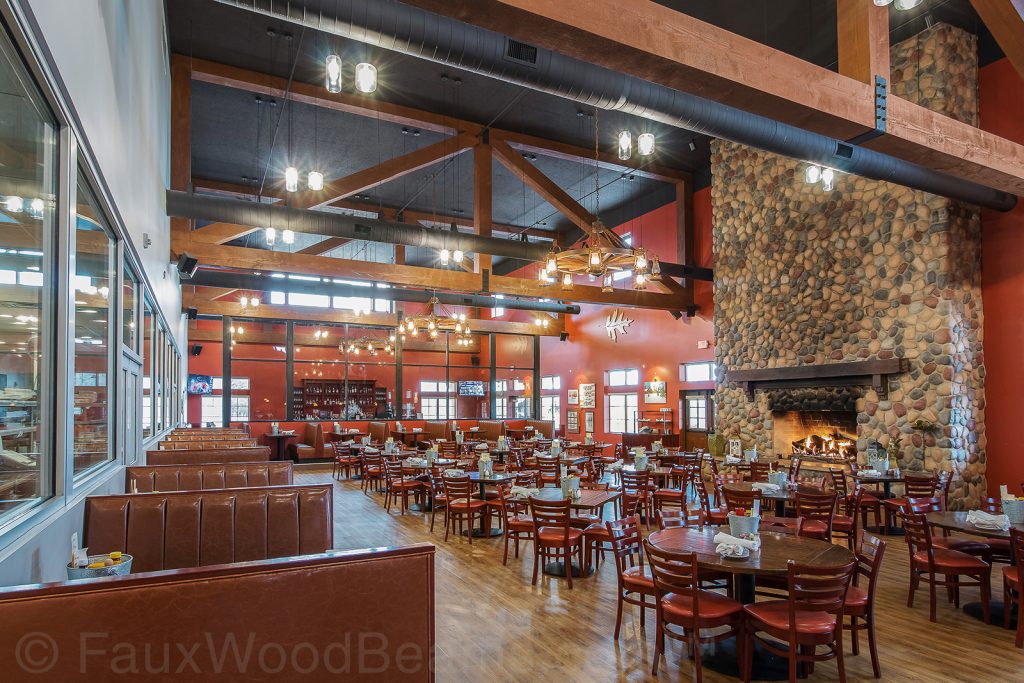 Fair Oaks Farms, in northwest Indiana, has been recognized as the #1 agritourism destination in the Midwest United States. Located right in the heart of America's corn belt, Fair Oaks Farms is a family-friendly destination intended to teach kids about the reality of the vital work American farmers do to keep our nation fed with delicious, healthy and environmentally-responsible food.
And, of course, the best way to demonstrate how good that food is, is to eat it. That's why Fair Oaks Farms has the beautiful Farmhouse Restaurant where visitors can taste freshly-made dishes that are created from ingredients grown and harvested on Fair Oaks Farm and other farms that are located within the region.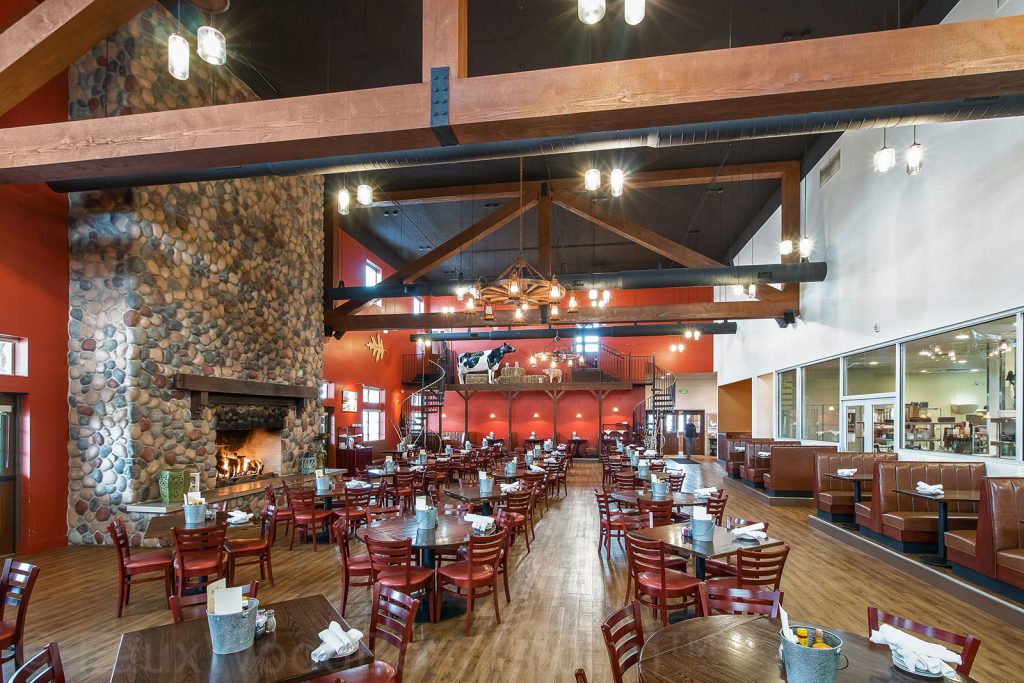 In creating this family dining attraction, the head of Fair Oaks Farm, Mike McCloskey wanted to make sure that it fit within his vision for a sustainable farm environment. Environmentalism is one of the cornerstones of McCloskey's vision for Fair Oaks Farm, and he's quoted as saying: "One thing I think we should be proudest of is how we have attacked the environmental issue."
So how do our beams play into that?
Well, when creating the beautiful restaurant at Fair Oaks Farms, Mike wanted it to look appropriate - but also be practical and environmentally sound. In the end, modern design techniques were used to construct a towering building with a stone-clad fireplace as the central visual element.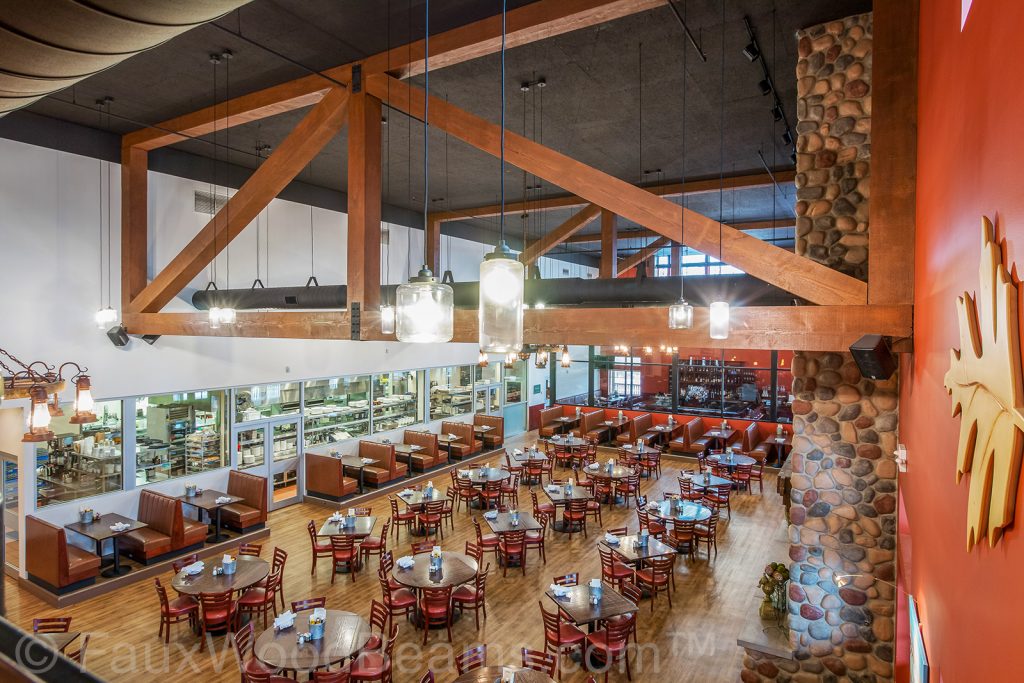 Up above, exposed ducts and vents reveal the modern underpinnings of the restaurant - but huge wooden trusses also keep the decor in keeping with the rustic theme. But here's the secret - those huge trusses aren't actually made with rather wood, rather using our faux beams in the Custom Rough Sawn style.
The hollow, three-sided beams slot over the steel architecture of the building and make it appear as if huge, heavy timbers support the roof. In reality, the beams are made from a lightweight and durable polyurethane foam which looks just like the real thing, but weighs and costs a fraction of what real wood does.
The beams can be cut to size using regular wood saws, which made building the trusses a simple process of measuring, cutting and attaching the lengths of beam to each other.
Our accessory rubber beam straps covered many of the seams - and also made it look like wrought iron bracing was used to support the timbers, as would have been used in an old farmhouse or barn.
But instead, our beams are purely decorative - and require no special bracing or support to install.
The beams serve sustainability because no trees needed to be cut down to create them, and they also emit no VOCs and contain no chemicals like formaldehyde as natural finished wood might.
But the beams are so realistic that it's impossible not to tell they're made from real wood. Perhaps the only clues are elements like the attached speakers hanging from the beams - the wires and cables for which are run seamlessly and invisibly inside the beams.
They look fantastic - and are totally in keeping with the decor and design of the restaurant. More than that, they serve the goal of sustainability and will continue to look better than the real thing for many years to come.