Beautiful Corner Bathtub Wall Design
Homeowners from Ardmore, OK, sent in photos of their new corner tub wall surround -- made stunning with faux stone.
Stone is 'in' at the moment. While arguably a good stone finish never goes out of style, if you visit high-end hotels or luxury apartments in London, Paris, New York or Rome, you'll see bathrooms and wetrooms finished off with wall-to-wall stonework that simply exudes class (and cost.)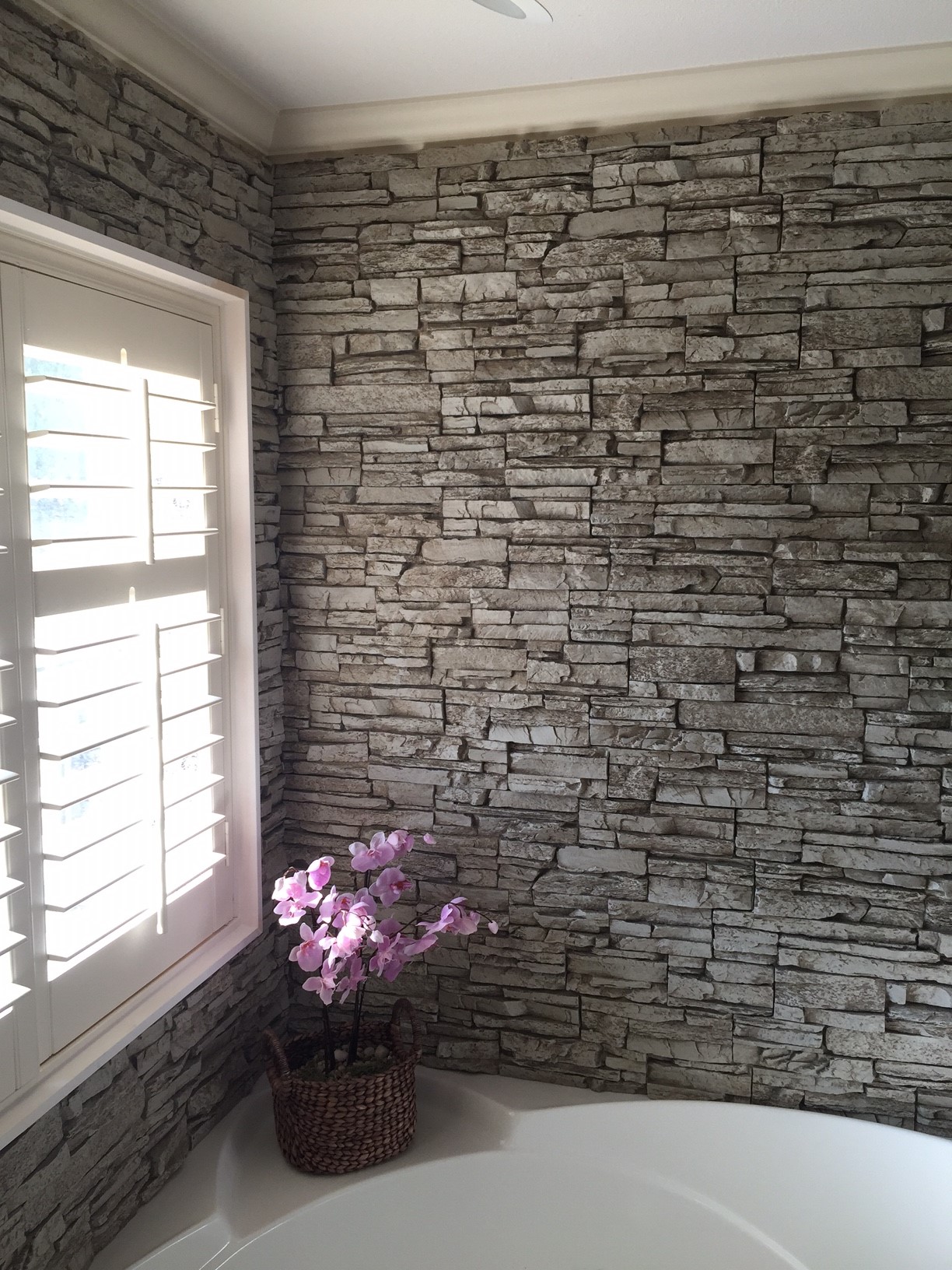 Fortunately, homeowners with expensive tastes but more modest budgets can get that same look without the massive price tag, thanks to our products. The latest example of this is shown in these photos, sent in by customers from Oklahoma.
A couple had a gorgeous, luxury jet bathtub to install - and wanted to give it a high end look. For practicality purposes, they needed an impermeable backsplash; but to give them the look they were going for they didn't want to use regular old plastic or tile.
| | | |
| --- | --- | --- |
| BEFORE: The tub was installed against standard drywalling. | | The trick was going to be adding the panels to both the edge of the tub, and the wall itself. |
Fortunately, Norwich Stacked Stone panels in Creamy Beige managed to deliver everything they were looking for.
The panels are made from durable polyurethane foam, which is a closed-cell material and therefore perfect to serve as a waterproof backsplash. It was also lightweight and easy to install - going right onto the existing drywall with screws and construction adhesive.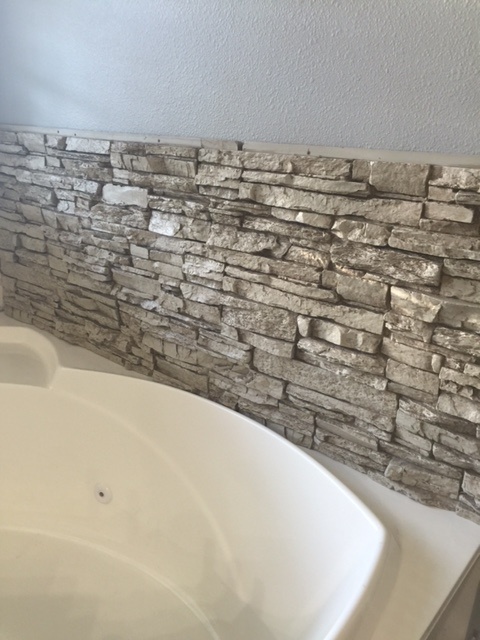 The panels were installed directly onto the wall with construction adhesive and glue.
But the kicker was the look. Despite being affordable, practical and easy to install, once the panels were up they looked exactly like hand-laid stone walling; right down to the super realistic texture.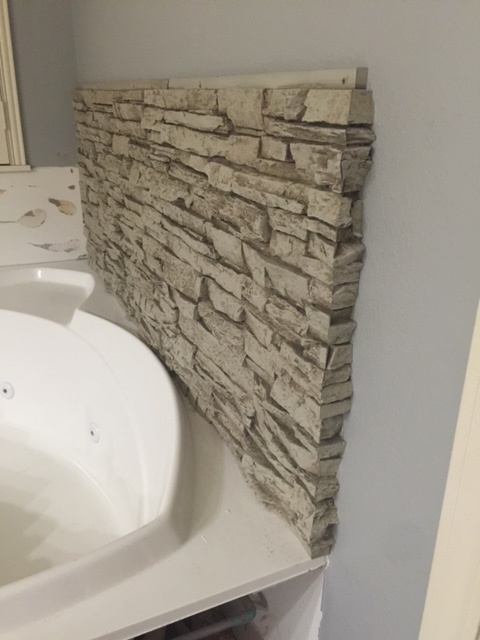 The edges are designed to look seamless and realistic.
So immediately the bathroom got the high-end look that the owners were looking for; without breaking the bank or losing out on practicality.
The completed corner bathtub looks amazing - with a seamless stone finish right up to the ceiling.
We're incredible impressed with the simplicity and beauty of this project, and are so happy to be able to share the photos with you. What do you make of it? Let us know in the comments section below.