Laura's vintage mobile home was transformed with new exterior siding, created with Norwich Kentucky Dry Stack panels. Now it's the envy of the neighborhood!
"Faux Panels were just what I needed to liven up my retro mobile home!" Writes Laura, a customer from Michigan. "They were exactly what I wanted - everyone in the mobile park is asking where I got them!"
Our panels are a favorite among those who live in modular or mobile homes. Dwellings like that have enormous potential for customization and you can really transform the look of them with just a few well-placed upgrades. FauxPanels® are popular to use for skirting because they can give the appearance of sturdy stone foundations without having to invest in heavy masonry and construction.
Click here to see our photo gallery of other mobile home projects.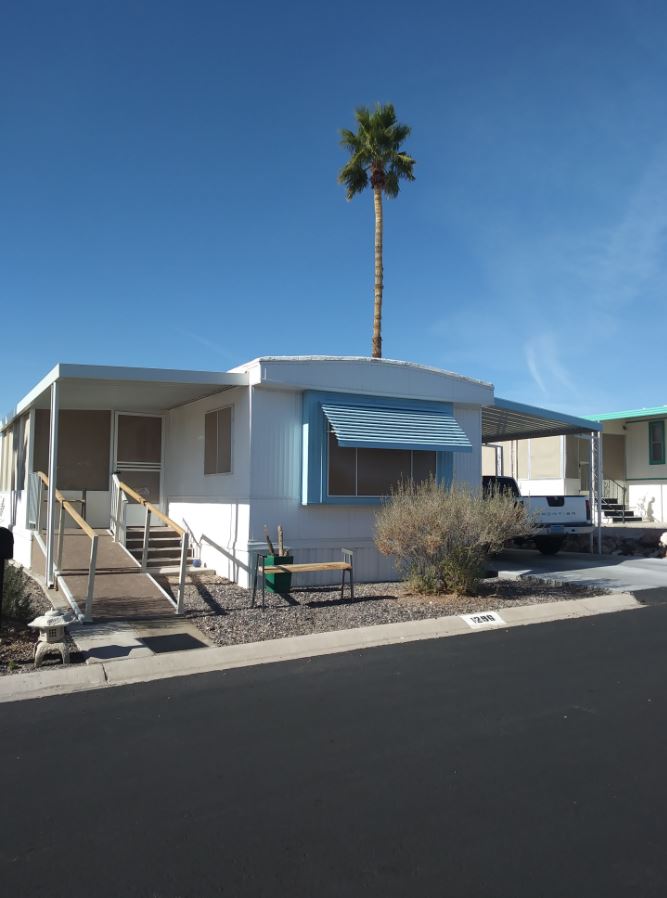 BEFORE
This project was a little different - Laura used the panels to create accent siding, and left the foundation as it was. Nevertheless, it is a model case of what our panels can do for a mobile home. It demonstrates the versatility and charm of our product, and how a 'little can go a long way' towards transforming a home's appearance.
As you can tell from the 'before' before, Laura's mobile home was originally super retro - with a look that wouldn't have been out of place in the 1960s. Ribbed siding adorned the entire trailer, and was divided into three clear partitions - the foundations and baseboards, a strip of siding similar to wainscoting, and the larger sections that ran parallel to the window.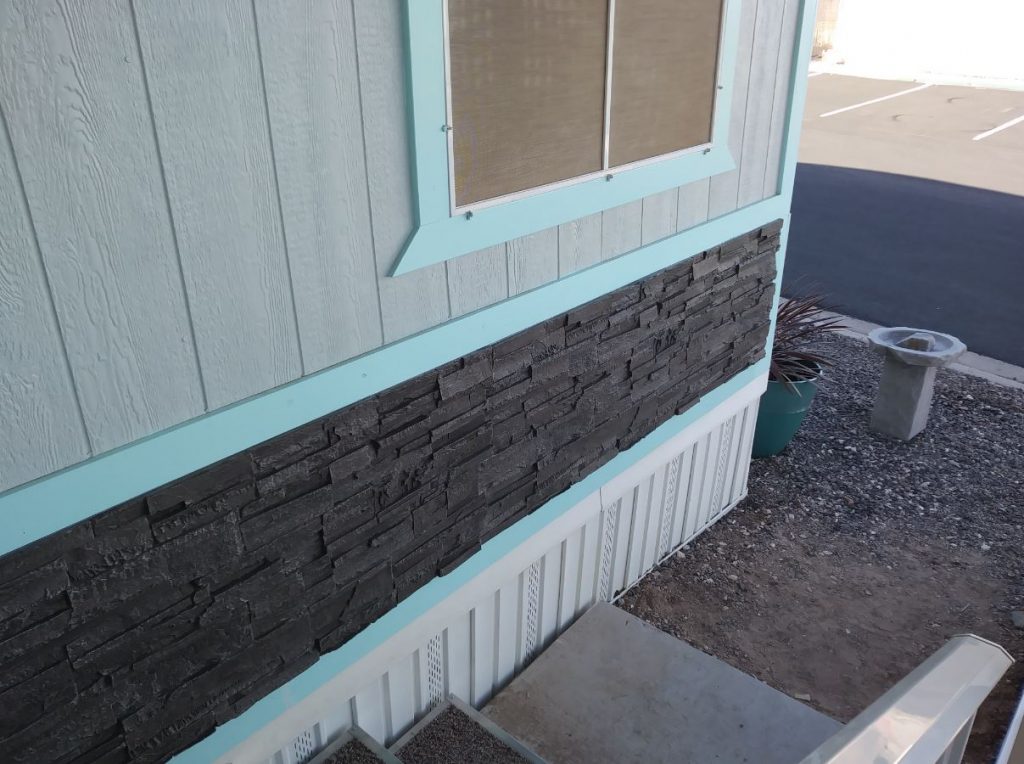 The stone texture of the panels paired perfectly with the off-white foundation and the eggshell blue trim.
Laura actually upgraded two sections - and the dividing strips. On the larger sections, she replaced the ribbed paneling with clean, white vinyl siding that resembled white-painted wooden planks. She then painted the trim a crisp Robin's egg blue.
Lastly, Laura installed the Drystack panels over the exterior's middle strip. She carefully measured and cut the panels to fit, easy to do with regular cutting tools - then slotted them in seamlessly and secured with construction adhesive and screws. The panel installation only took a few hours in total, and the results are stunning.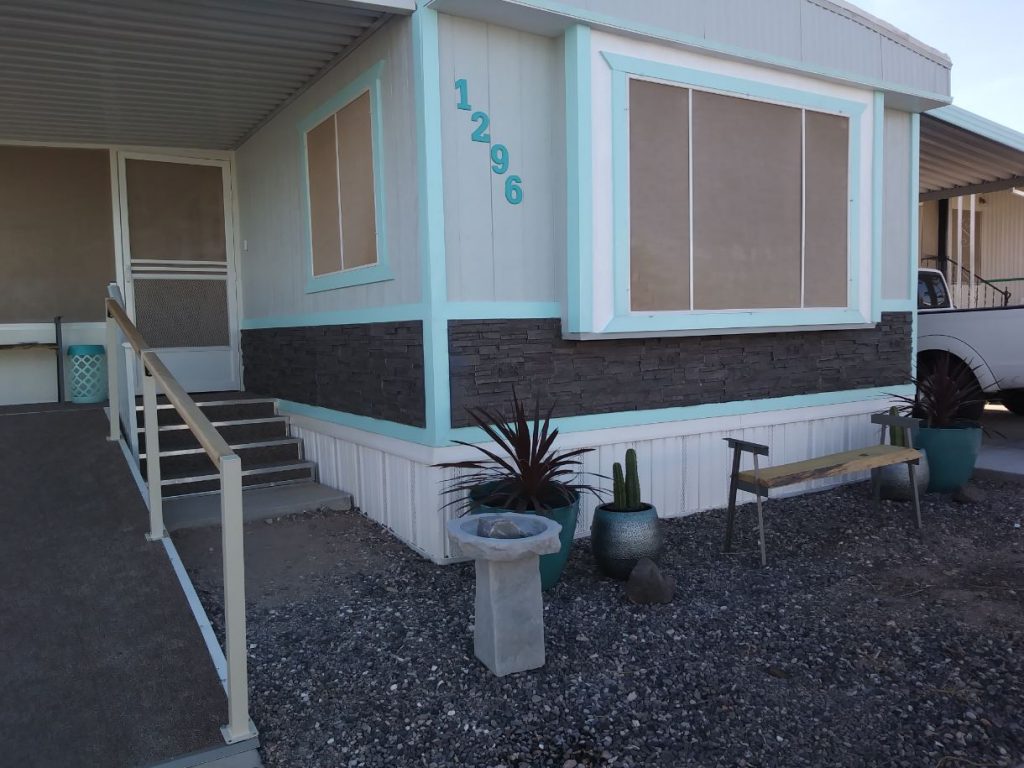 We think the whole look comes together beautifully.
"My neighbors love the final result, and so do I," Laura wrote, "I couldn't be happier with the product and how great it looks! The panels were easy to cut, attach and so finely crafted. What a difference they've made!"
And they really have. Laura's mobile home now looks beautiful, and definitely no longer suffers from the outdated look of the ribbed paneling. We think Laura's design is simple, elegant and timeless - and thanks to the durable nature of our panels, it will continue to look great for decades to come.