FauxPanels.com customer John created a bathroom worthy of a boutique hotel by creating a stacked stone style wall with our Norwich Colorado panels in Coal Gray.
One of the great things about staying in a really nice hotel or resort are the bathrooms. Designers go all-out to create a luxurious zone of refreshment and relaxation -- imagine soaking in a hotel bathtub surrounded by elegant stone or brick.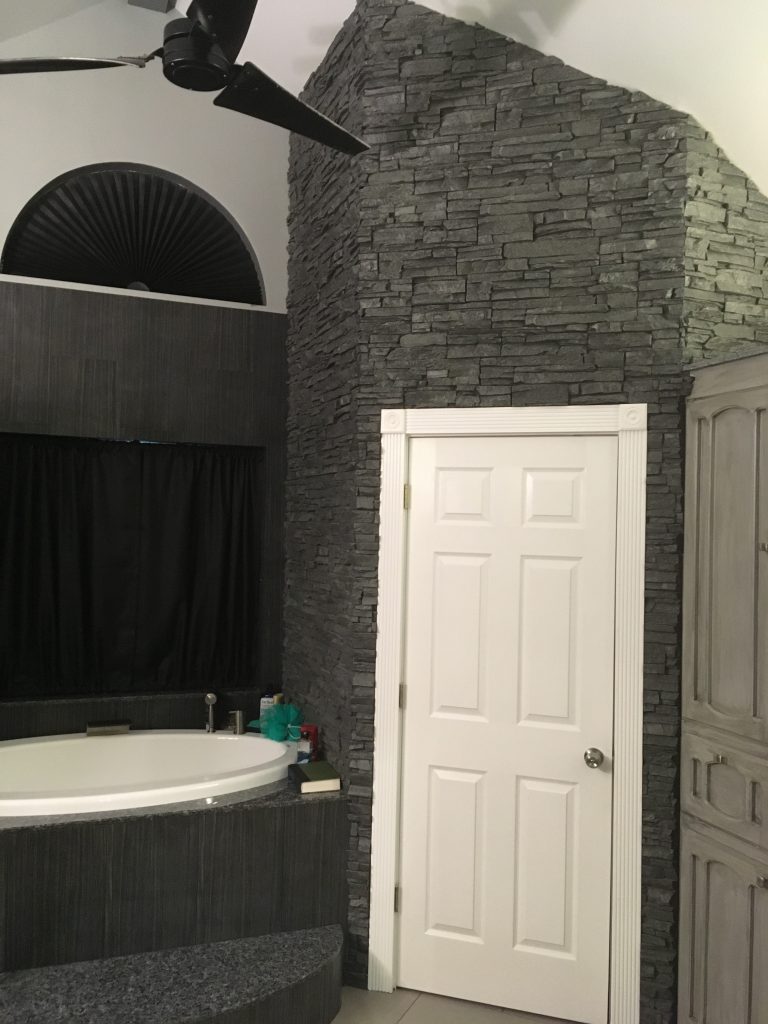 For most of us, a vacation or trip is the only way to experience that kind of luxury; but not for John. He wanted a spa-worthy bathroom in his own home; and ordered products from us to make that happen!
Stone is a very popular choice of decor in luxury bathrooms. But for most homeowners, it's both expensive and impractical - but John found a solution that didn't require him to compromise on the look he was going for.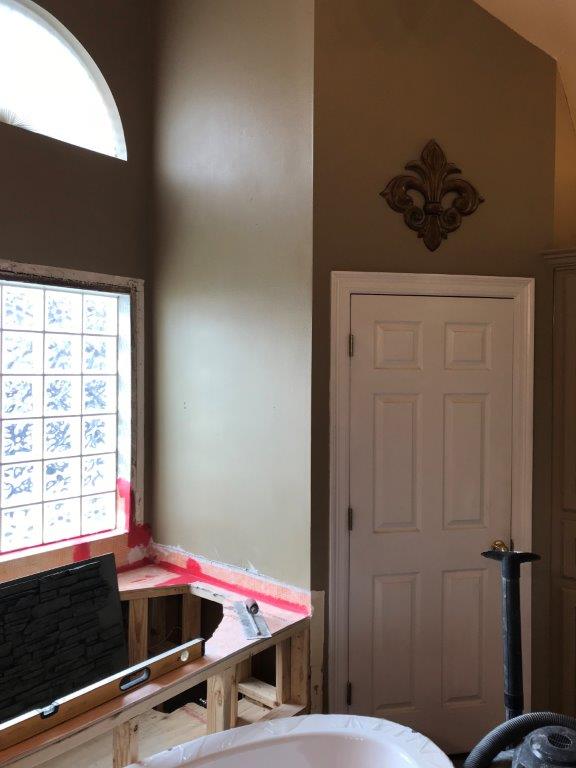 He ordered our Norwich Colorado Stacked Stone panels in Coal Gray color and used them to create an accent wall in his bathroom - attaching them directly to the existing walls with construction adhesive and screws.
The panels needed to be trimmed to fit, and mitered at the corners for a seamless edge, but both of these challenges are well within the reach of any do-it-yourselfer, and as you can see from the AFTER picture, John nailed it. He cut the panels to fit flush with the angled ceiling and around the door using a regular wood saw, and mitered the edges using the same tools as you'd use for molding or edging.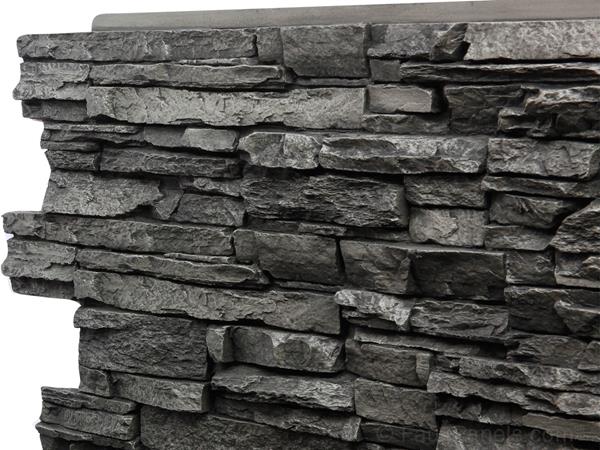 The result instantly transforms the bathroom - rendering the walls in a vividly realistic faux stone finish that is totally impervious to water, as well as so convincing that you have to reach out to touch the three-dimensional stone texture to tell that it's not real.
The panels are perfect for a bathroom, as they won't warp, crack or distort when wet - in fact, you can even use them in a shower!
We think John's hard work turned out great. The stone texture looks fantastic in his bathroom and is a real step up from what went before. We're thrilled to be able to feature his product here and hope it inspires somebody else to create a similar bathroom.
Hopefully, they'll send us pictures to share!