Styling Homes Exterior with Square Columns
Square columns made of polyurethane offer an impressive variety of design possibilities for your home. Easy to install, they make it easy to bring added beauty to support columns and pillars for your home and property.
Square columns make a colorful difference for a home's entrance
Our Carlton line attractive wide styles that will add a new dimension of beauty to your designs.
The Carlton columns sleves measure 20" on each side. Shipped as one piece, they are easy to slide over existing wood pillars or posts.
| | |
| --- | --- |
| Carlton columns in the cobblestone style make great accent pieces. | Carlton brick style columns can add visual appeal to driveway entrances |
Both column styles are made of highly durable polyurethane foam that is extremely robust, yet lightweight and easy to install. Crafted from molds made of genuine stone, the wide columns boast the exact texture and appearance as the real thing.
Carlton ledgestone columns add grandeur to a pool fence
Allowing for a cost-effective and practical remodeling project that resembles the work of a professional stonemason, the columns are an easy way to give your home an aesthetic upgrade you'll love. Able to withstand all kinds of wear and tear, they'll look like new for years to come.
Dry Stack wraps upgrade the look of supporting porch columns
Whether you use them to enhance your home's front entrance, upgrade a driveway, add visual appeal to a porch or spruce up a property fence, wide columns will make a true difference for your home.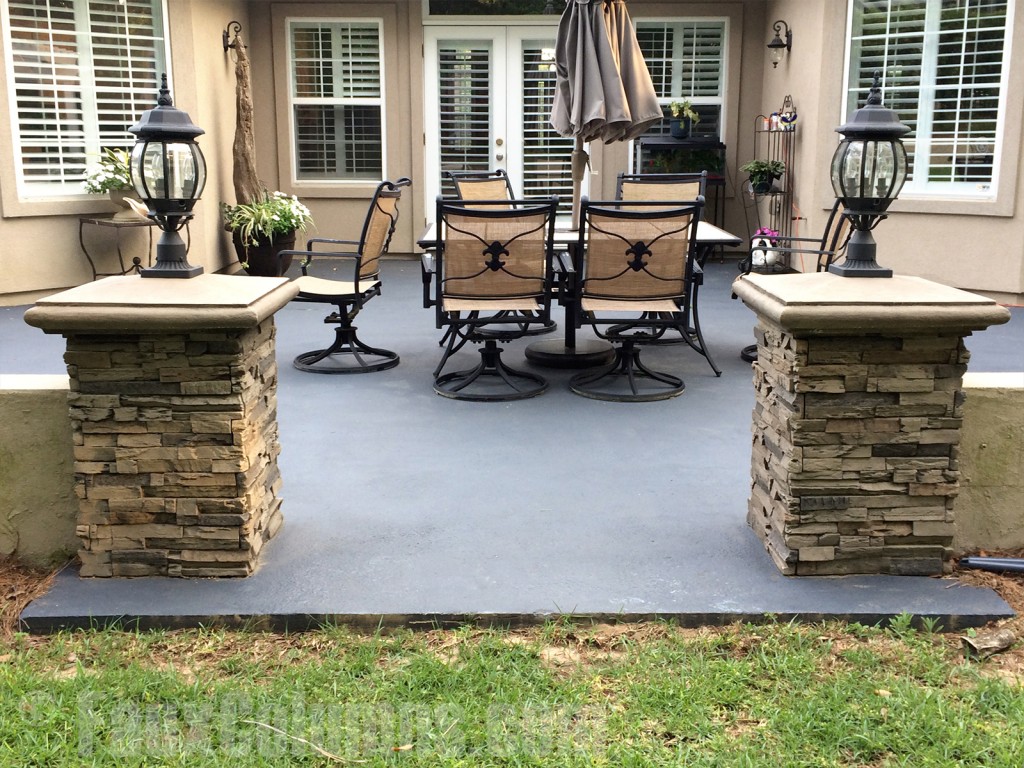 Dry Stack columns adorn a patio entrance
Where can you see columns enhancing your home or property? We'd love to know!