Modern home building techniques make it effortless to create towering ceilings – but how do you best fill all that empty space? One option is to build spectacular cathedral ceiling trusses with faux beams.
Cathedral Ceiling Trusses
These incredible ceiling trusses were created using Sandblasted beams and matching corbles. Three-sided beams were used for the "chords" which were installed on the apex of the ceiling itself. A four-sided beam was using for the "king" beam and joining beams, giving the illusion of solid timber.
A cathedral ceiling is so-named because it resembles the stunning ceilings of classical churches and castles. These towering roofs were often held aloft with an intricate truss of wooden beams, which distributed the weight evenly to the stone and brick walls.
Although lighter, stronger building materials have eliminated the need for structural trusses in most modern homes, it's still a stunning look – adding a touch of history and majesty to a previously empty space.
Adding a wood truss to a modern cathedral ceiling might sound daunting, but it needn't be. Using real wood beams would be nearly impossible – the sheer weight of a single beam requires significant support, so a truss would need walls almost as thick as a cathedral's!
A better option is found with faux beams – there are several different styles well suited for making trusses. Our beams are intricately crafted from molds of real timber, perfectly mimicking the look and texture of real wood. Yet they weigh in at under 18lbs each – making it simple and straightforward to mount them to any modern ceiling without reinforcement or bracing.
The trick to building a successful truss is planning. Check out our guide on how to build a truss for more information. Once you've got a design in mind, construction is fairly straightforward. Our beams are made from high-density polyurethane, which is tough and durable – but easily cut to shape and size with a regular wood saw. You can also join and install them with regular screws.
Here are just a few of the amazing truss designs built by our customers. Want to see more? Check out the truss photo gallery.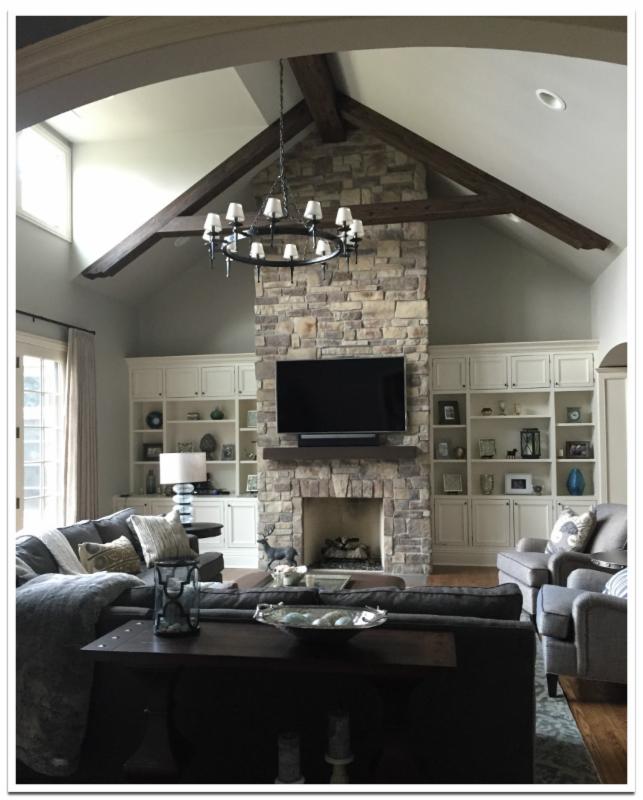 Made with Driftwood Beams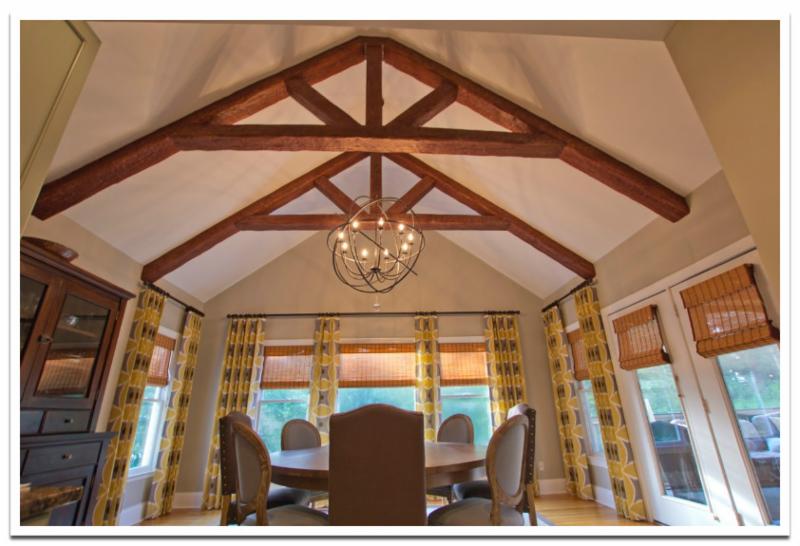 Made with Timber beams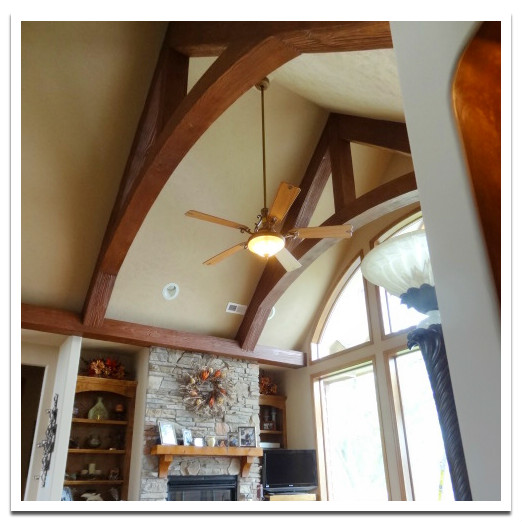 Made with Woodland beams (straight and curved)
Made with Tuscany beams (straight and curved)