You don't have to live in Arizona or New Mexico to appreciate the signature Southwestern design style. Transform your home into a beautiful Southwestern abode with colors, architectural features, and accents from the desert. Barron Design's products, such as faux wood beams and faux wood corbels, provide simple shortcuts to make your Southwestern remodel easier, faster, and more affordable.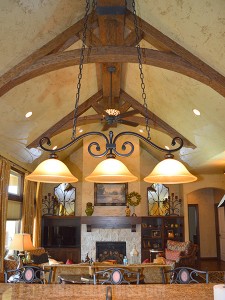 What Makes a Home "Southwestern"?
Whether you're completely remodeling your home or enhancing an existing facade, there are distinct touches that give a Southwestern flair. The right approach will pull together colors, exteriors, and architectural features to create the signature look.
Trademarks of the Southwestern design style are found in rich colors such as terracotta, rust, turquoise and bright red, together with earth-colored hues such as dusty orange, mahogany brown, and light tans. These colors evoke images of the desert landscape synonymous with the style. The distinctive exteriors are typically adobe or stucco. These exteriors had the practical purpose of providing thick insulated walls for indigenous people to weather the harsh desert climate. Today they provide the trademark look for Southwestern exteriors.
In addition, architectural features such as rustic exposed beams and corbels give your home the Southwestern style with less cost and little maintenance.
Wood Corbels (Exterior Brackets)
One of the most distinctive features of Southwestern homes are the corbels. Corbels are solid exterior brackets that support the weight of the roof. Corbels have become part of the characteristic Southwestern exterior design style and a popular architectural feature.
Corbels placed under the roof overhang or window ledges are a perfect addition to any Southwestern facade. Barron Design's faux wood corbels are lightweight, easy to install, impervious to pests, and resistant to extreme weather conditions.
Exposed Beams
Carry the rustic Southwestern features inside by adding exposed wooden beams to the ceiling.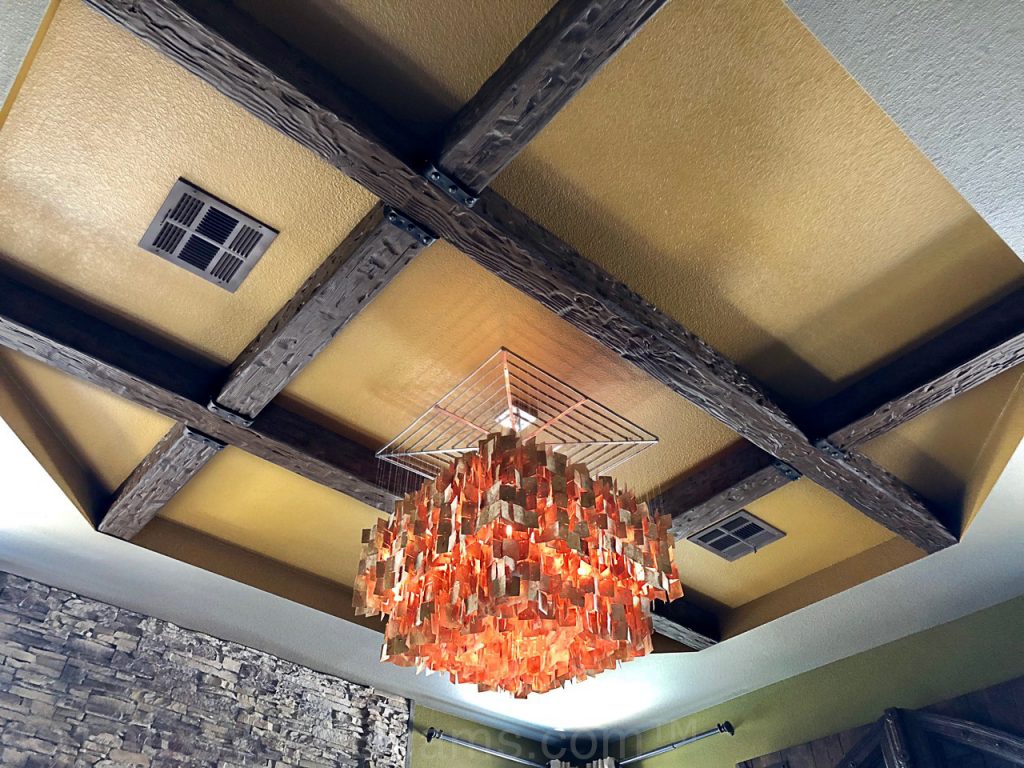 Using Barron Design's faux wood beams, made of polyurethane, adds style and character without adding extra weight. Because our faux wood beams are lighter than natural wood, they won't cause permanent damage to the structure.
Interior Accents
Continue your theme with clay, stone, or terracotta floor tiles, colorful woven rugs, and paint colors of the desert palette.
Pairing a turquoise or red wooden door with sand-colored beige walls helps pull together the best of traditional Southwestern style. Forget about sleek furniture in this space; think wrought-iron lamps, knotty pine wood furniture, leather upholstery, and plenty of colorful pottery for accent pieces.
Complete Your Southwestern Remodel with Architectural Features from Barron Designs
Give your home that Southwestern design charm with the help of faux wood corbels and exposed faux wood beams with less cost and maintenance of natural wood. Reach out to us with any questions or peruse our inspiration page for ideas.
BarronDesigns.com offers exceptional customer support through our Customer Experience & Design Support Specialists, available by phone or website chat during regular business hours. Our highly skilled team understands building products and installation from start to finish, including:
Purchasing products
Design and development advice
Quoting
Installation advice