Fabulous Shelving Designs
Some of the most impressive design projects are the simplest ones - and this is a great example of 'less is more' from FauxPanels.com customer Judy.
Wall shelves aren't that sexy. There isn't much argument there. But an enterprising homeowner was able to add some eye-catching style to her shelving design.
When Judy installed the white shelving unit in her living room, there was an empty alcove in the middle of the unit that she didn't know exactly what to do with. As you can see from the 'before' panel, it started off as a matte grey, and wasn't very exciting.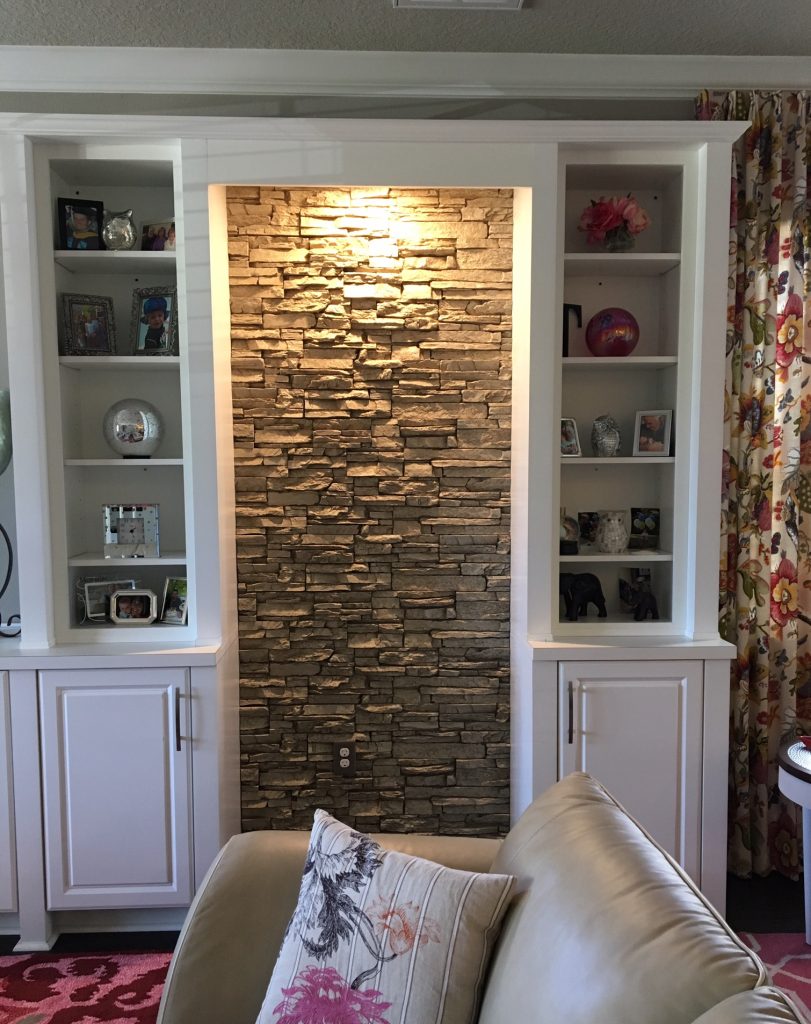 AFTER
Judy then had the brilliant idea of turning that bare space into a vivid accent wall, and chose Norwich Colorado Stacked Stone panels in Creamy Beige to get it done.
We've covered the concept of accent walls before - a contrasting color or texture on a single wall, or segment of wall, that really makes the rest of the room 'pop.' In this case, Judy was really keeping that concept pure, and bought enough of our panels to fill the alcove between the two shelves, but nothing more.
The first stage of the project was to cut the panels to size. Because they're made from lightweight and durable polyurethane foam, that was a very simple process and required nothing more technical than a wood saw. The most challenging part was to cut out a section for the wall socket, so it could still be used to plug things in.
Once the panels were cut, Judy installed them directly onto the wall surface with regular construction adhesive - sliding together the top panel to the bottom panel for an absolutely seamless stone texture from top to bottom.
And next? Well, that was it! It was a simple, straightforward process and once the panels were trimmed to fit flush in the space available, and glued down, all that needed to happen was to wait for the adhesive to dry.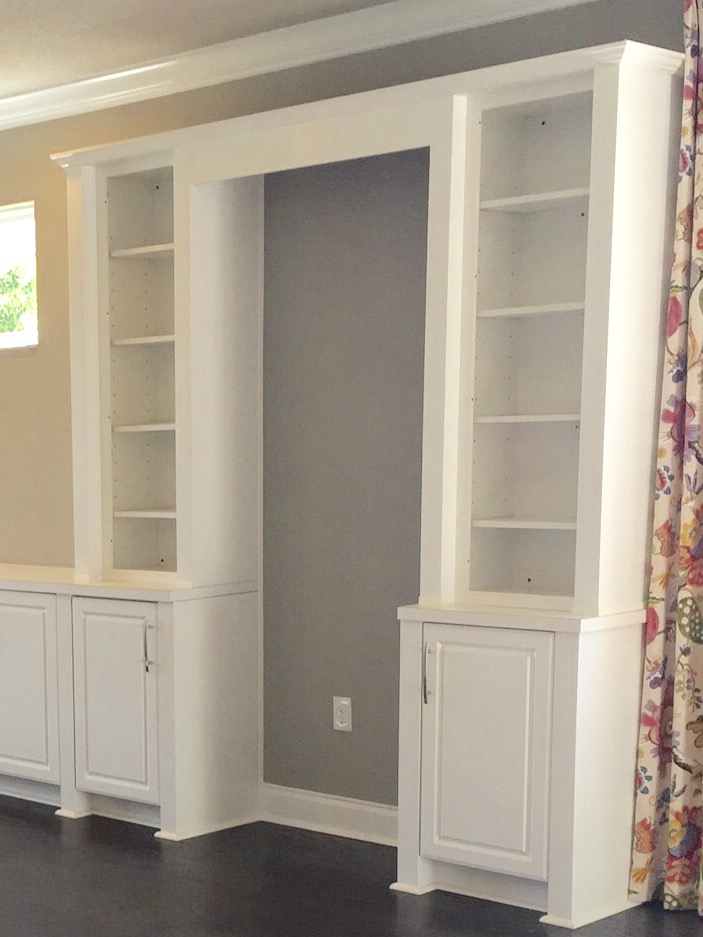 BEFORE: The original wall was a bit drab
Judy added a final detail in the form of a light, hidden in the top of the alcove. This finishing touch highlighted the stone texture of the panels, and turned an already stylish accent into a dramatic feature of the room.
As a result, these stunning shelves serve as more than just a place to display collectibles or knickknacks; they became a showcase piece in and of themselves.
We're always excited to share minimalist projects like this with you, and Judy's is a great example -- simple, straightforward yet transforming.