Drainage Mats for Siding Moisture Control
Now that April is here, and you're getting ready for spring cleaning and home remodeling, you may be thinking of the rain that this month tends to bring, before the flowers bloom in May. You'd like to invest in imitation stone siding for your home exterior, but the April rain is making you wonder if moisture control is something you need to consider with your siding project.
| | |
| --- | --- |
| | Our gray drainage mat provides 325 square feet of coverage. |
The good news is that our drainage mats provide moisture control, and more. The other benefits of these mats is that they provide much better air quality inside a home, allowing the house to breathe. Additionally, they help to reduce the risk of water leaks in extremely wet weather. During the seasons of temperature extremes, whether cold or hot, the drainage mats will also help to reduce the costs of heating and air conditioning. The air pocket created by drainage mats help wind-driven rain and moisture to dry out and escape more easily, decreasing the chance of any water trapped underneath the panels.
| | |
| --- | --- |
| | Drainage mats provide peace of mind knowing that your home is safer from moisture control related issues. |
Our drainage mats are thin sheets made of recycled polypropylene that are made to be installed on the exterior walls under the siding you'll be installing. Made of recycled propylene, this is a material that can be installed under our imitation stone, rock, wood or brick panels. They can easily be attached to exterior walls with simple construction adhesive and exterior grade staples, for ensuring a secure fit. If your home has a house wrap, just install the drainage mats on top, like you would on a bare brick or wooden wall.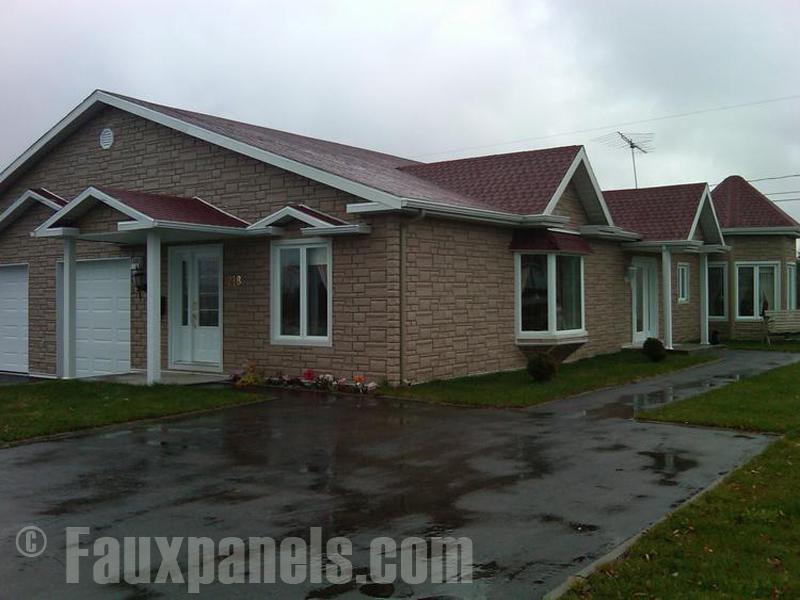 Adding drainage mats underneath imitation stone siding
decreases the chance of water leaks due to rain.
After installing the mats, just install our siding as directed. Apply the construction adhesive to the back of the panels and then attach them right to the drainage matting. After you do that, secure the panels with screws, using one screw per square foot and along the edges. Once you've done that, you're all set!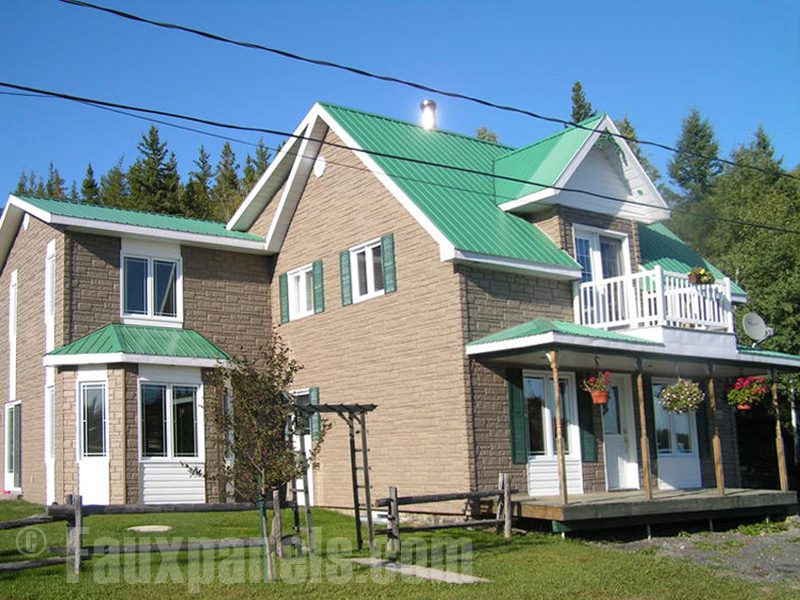 Drainage mats provide an air pocket between your imitation stone siding and home exterior that helps moisture escape.
The great thing is that installing draining mats won't require too much more additional investment or installation time. Once you've installed your siding, the mats are totally invisible. You can be sure that they'll offer many benefits over the years, as well as pay for themselves many times over.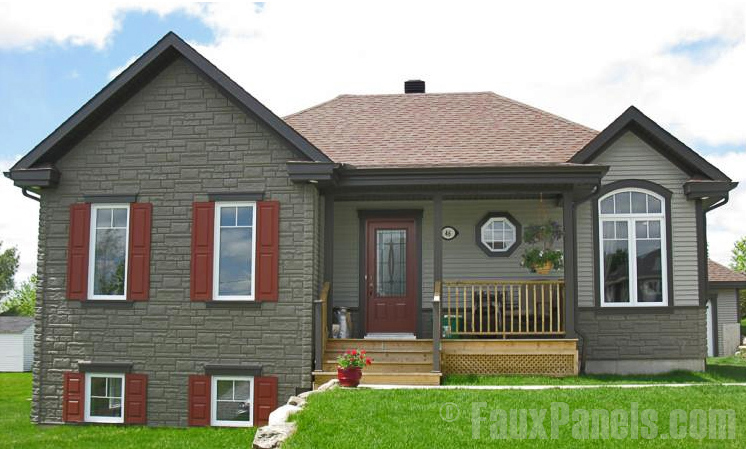 Installing drainage mats under imitation stone siding doesn't take long at all.
For helpful information about installing drainage mats for your home siding projects, take a look at this Installation Guide. Before you begin your installation, don't forget to refer to your local building codes.