Revving Up the RV With an Interior Makeover
Customer Greg Remedes used Wellington Drystack panels in Earth color to add some "vrooom" to his RV's interior makeover.
A lot of times, we mention that 'going faux' can enable homeowners and professionals to do a lot of projects they couldn't with real stone. In this example, that's literally true - because you can't install real stone in a recreational vehicle!
(Well, you can, but as this episode of Top Gear reveals, it's a terrible, terrible idea.)
Greg wrote to us and explained his decision to use our panels in his RV:
"Back in Sep 2015 I purchased a couple of your faux panels and some touch-up paint. At the time I was remodeling my New RV. I was looking for something elegant and rustic all at the same time. After reading the specs on the Wellington panels for weight (light as a feather "almost") and the "R" rating for insulation I was almost hooked. Now I had to see it in person to see how realistic it really looked."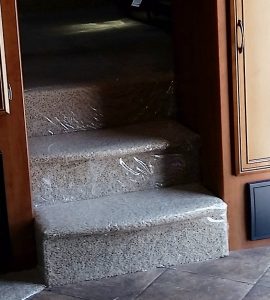 BEFORE: The stairs had new RV carpet, which is terrible for allergies, by the way.
"After receiving the sample I ordered, and displaying it where I wanted it to be, it was perfect for me. I showed it to some friends and they were prepared for some weight but they were shocked when they felt how light it was. Everyone seemed to like it. So then I purchased a couple of 4" x 8" panels and completed my project."
"The panels now look the same as when I bought it over a year and a half ago. The pieces I put on the stairs have truly held up. My 2 stairs open for storage and we are opening and closing them about 5 times a week. We are full time RVers so we really use everything I install in this RV."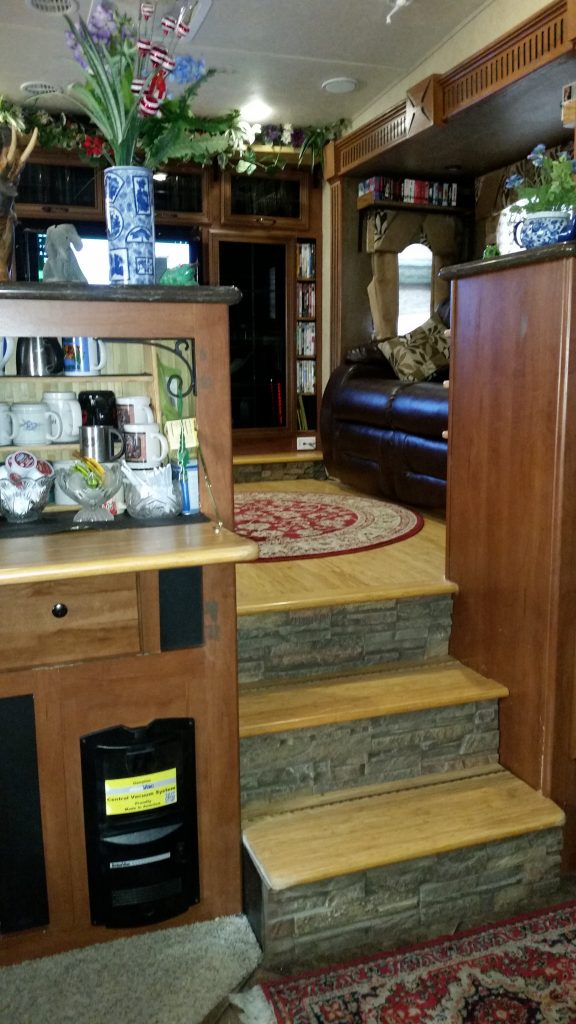 AFTER: The real bamboo flooring is so much easier to keep clean, and the stone look accents it perfectly.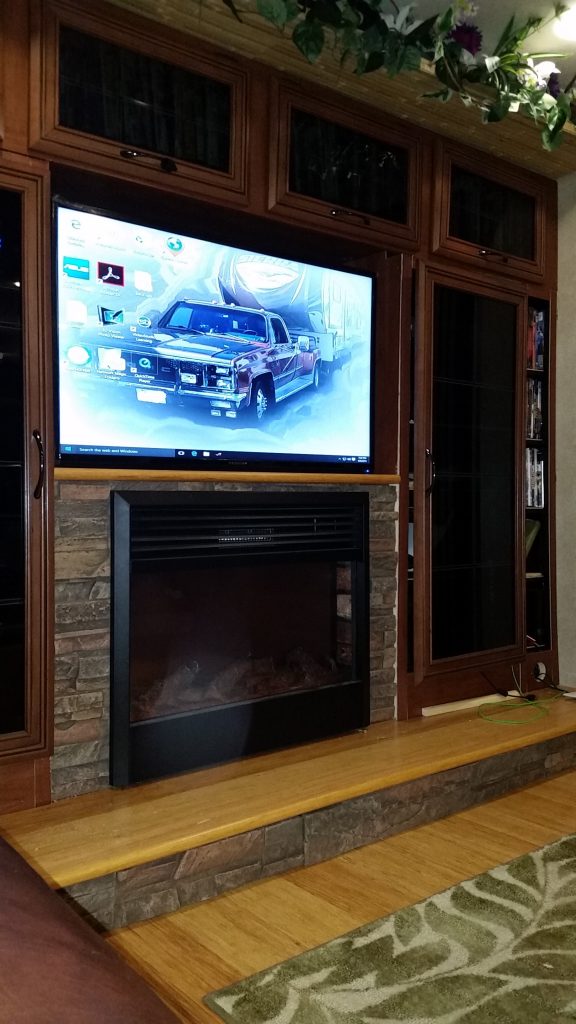 Here is a picture of my remodeled entertainment center and fireplace.
"Thank you," Greg writes. "Our RV home is much more comfortable to live in now."
Greg writes that he's planning to use more panels to complete the jacuzzi/sauna project he's working on - and we hope he'll share pictures with us here when he does!