Decorative Wood Panels for Redesign
Creating an inviting and comfortable décor in your home or business doesn't always have to be difficult or time-consuming. A great place to start when remodeling a room is with the walls and ceilings. This way, you'll create a fresh ambiance without taking up space.
Using decorative wood panels from FauxWoodBeams.com is a wonderful way to renew your wall and ceiling designs. The cozy atmosphere they create opens up space for new ideas and new design elements. Below, we'll take a look at some projects using these panels.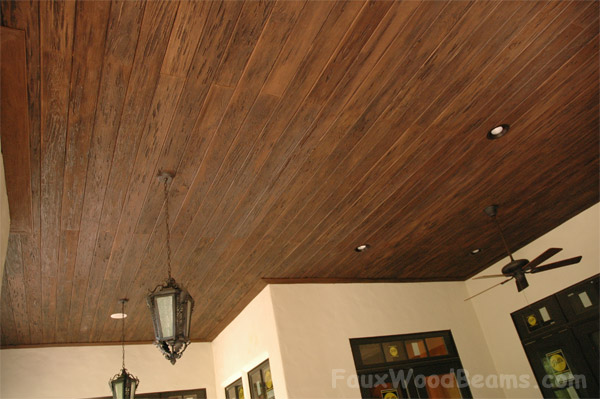 Decorative wood panels create stunning ceiling designs.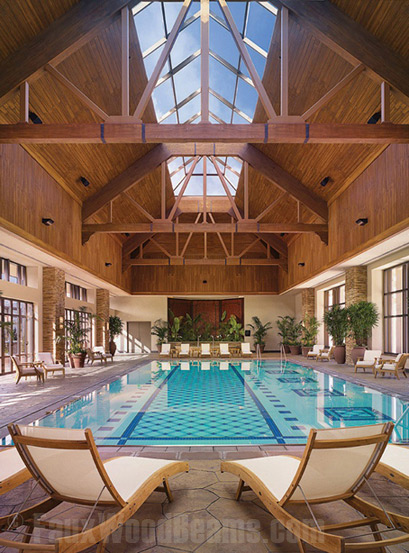 The panels combined with wood trusses make for a captivating design above this hotel's pool room.
Made of high-density polyurethane material that's durable and lightweight, the panels are able to stand up to all kinds of wear and tear over the years. So much so, in fact, that they can be used to decorate outdoor walls. Severe weather conditions won't damage them like real wood would be. They're also maintenance free, and will never fade, chip or crack like real wood does. Termites will leave them alone, too.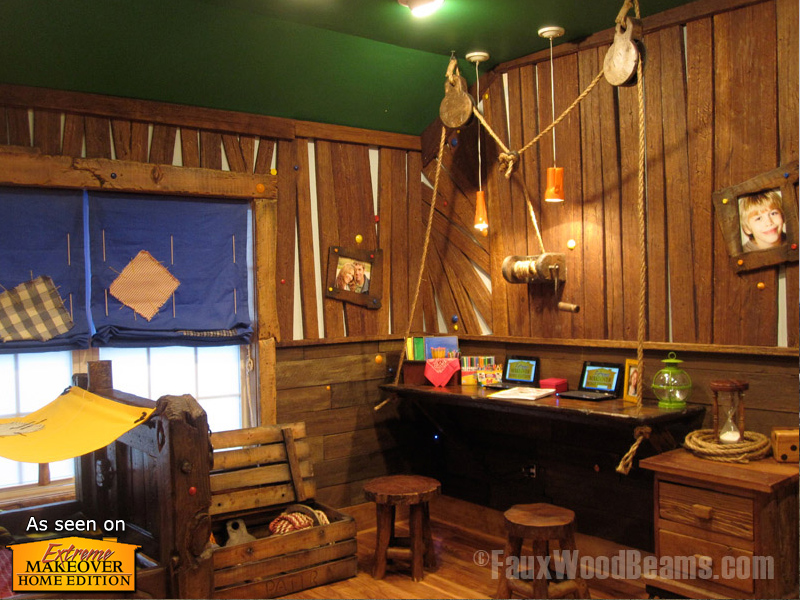 Seen on Extreme Makeover: Home Edition - a young boy's bedroom transformed into a tree house with barn board panels and planks.
Decorative wood panels beautifully accent a bookshelf.
Crafted from molds made of real wood, the panels are impossible to distinguish from real wood. Because they are so lightweight, installing them is extremely easy. Simply glue and screw them into place once you've decided where you want them.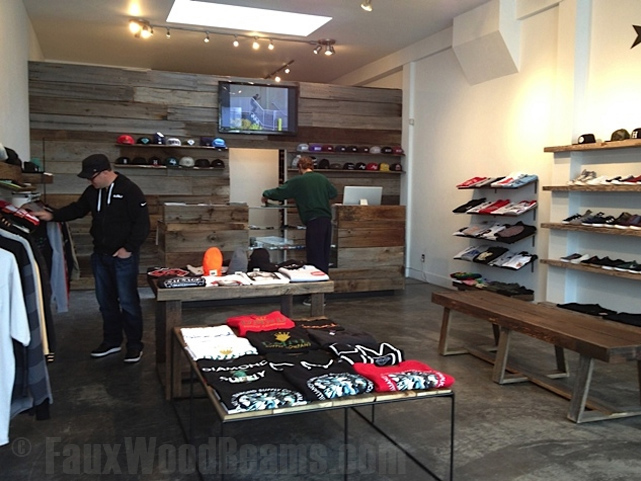 Reclaimed barn board panels add an inviting feel to this retail clothing store.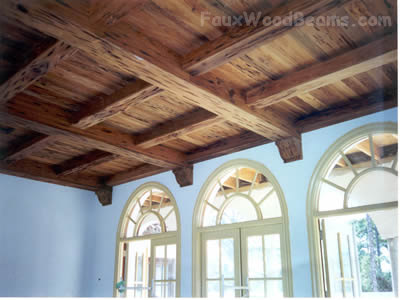 Panels, beams and corbels combine for a ceiling design full of depth and texture.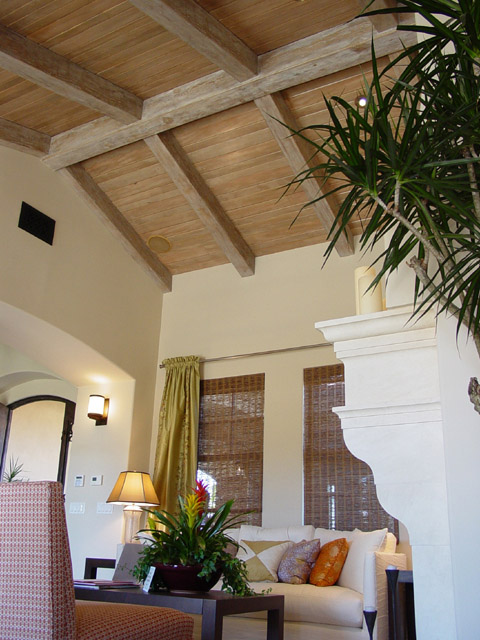 Panels and beams paired to add a fresh new look to this living room.
Our reclaimed barn board style are molded from actual boards rescued from vintage barns. As a result, they deliver a uniquely rustic appeal to the décor of any room.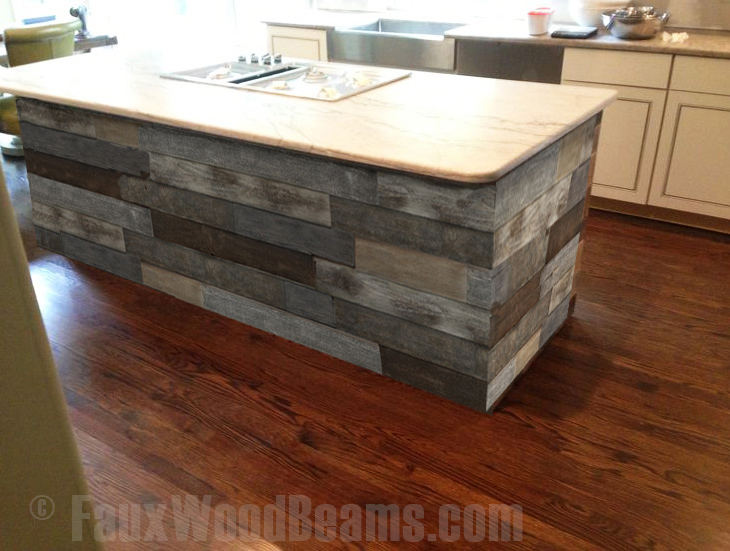 Reclaimed barn board panels can also be used to decorate kitchen islands.
Can you imagine how nice a room in your home or business would look with these panels on your wall or ceilings? Let us know what you think.