'Curb Appeal' is the look your house gives as you drive past it - and it can make thousands or tens of thousands of dollars difference to your home's value. One way to affordably up your 'curb appeal' is by remodeling your retaining walls with some fancy faux panels.
| | |
| --- | --- |
| River Rock panels installed on a driveway retaining wall | Nailon Stonewall panels transform an ugly poolside cinderblock wall |
Retaining walls are an outstanding landscaping feature, used to create all sorts of awesome designs in both the back and front yards. From flowerbeds to tiered landscaping, the walls are easy to add, and provide a sleek and strategic design aesthetic home buyers love.
One downside of retaining walls is that they can look drab. The best-looking of them are made using stone or brick; but for cost or practicality this isn't always an option for every homeowner.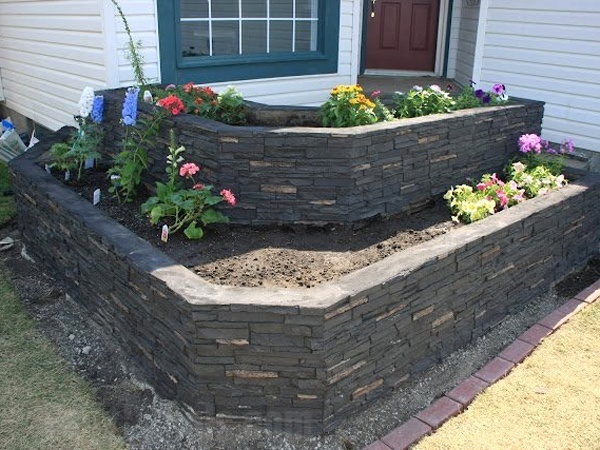 This multi-tiered flower bed is beautifully enhanced with stacked stone panels
This is where our panels can prove useful. They can be added directly to the walls to give cement or cinderblock the appearence of stacked stone, brick and more. You simply attach them to the existing wall, and the vividly recreated texture of authentic stone or brick is pretty much impossible to tell from the real thing.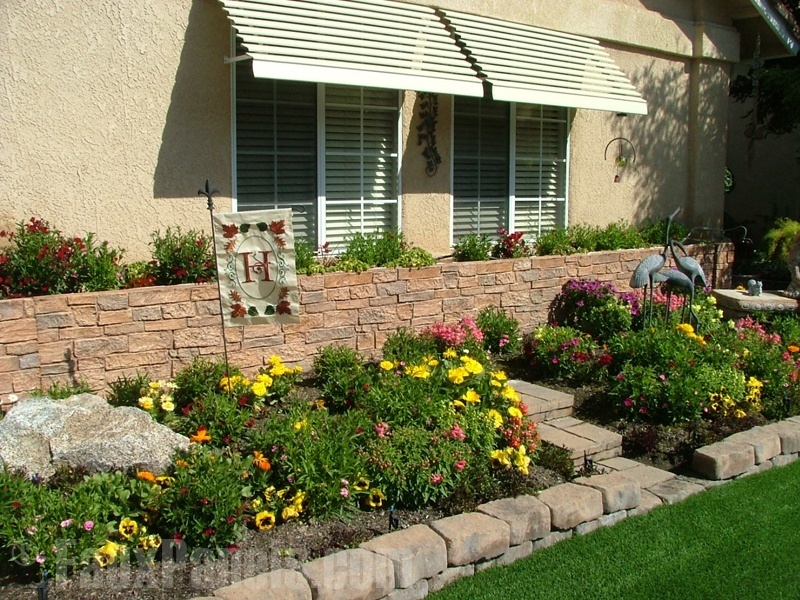 Stonewall panels in Tan are a stunning accent to this lush side garden
And given that the panels cost from as little as $11 or $12 a square foot, that offers significant savings over using real brick or stone; and they can be installed in a fraction of the time.
You can check out photos of customers' remodeled retaining walls here - and if you've decided to use them for your own project, be sure to send us pictures at info@fauxpanels.com so we can see how good they look for ourselves!