Benefits of Faux over Real Wood
Wood beams are a fabulous way to give your home's interior distinctive, rustic elegance. But when considering real wood vs faux wood, you may wonder which is best choice? Below, we'll look at ten reasons why faux is the way to go.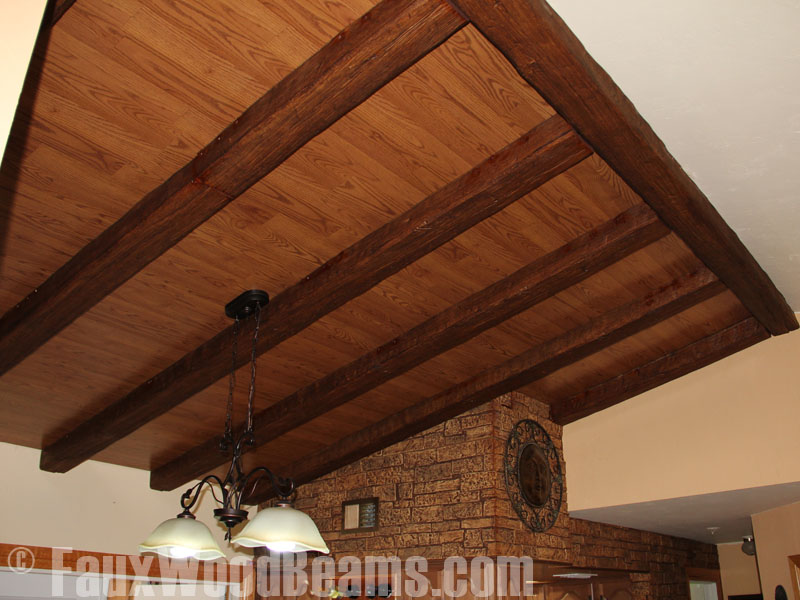 1.They're cost-effective: Real wood beams, particularly ones that are aged and distressed, can be prohibitively expensive. For a fraction of the price, faux gives you the same attractive look.
2. They're sophisticated: From rustic Tuscany to Rough Hewn, there are many types of beams to choose from that will add class and style to any design project. Most of our beams are available Unfinished that can be easily painted or stained to match your décor.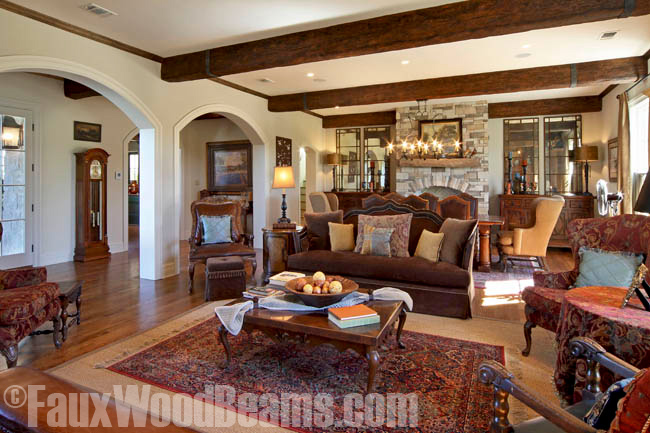 3. They're genuine: Our beams are crafted from master molds made of real timber. As a result, they look just like the real thing. Once you've installed them, your design will have the unmistakable look of actual wood.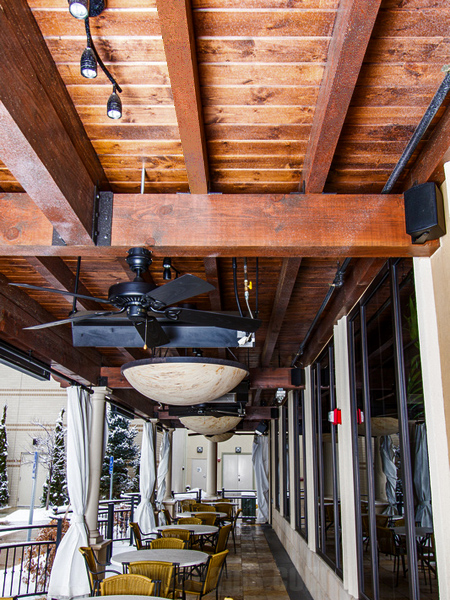 4. They weigh a fraction of real wood: A solid beam can be very heavy, and often require professionals and expensive equipment to install successfully. Faux beams, on the other hand, are so light that they can be installed by just two people.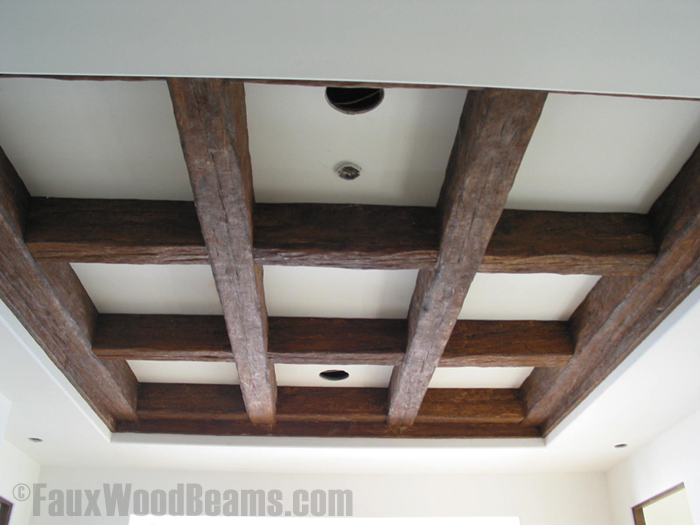 5. They're very easy to install: Along with a ladder, all you need for installing these beams are screws and simple construction glue. A real wood beam, on the other hand, requires bracing for safe installation.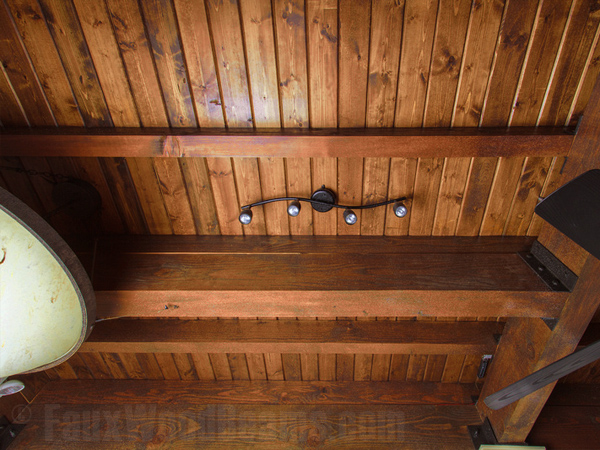 6. They have many applications: Simple parallel beam placements, truss designs on vaulted ceilings, coffered designs, fireplace mantels and more. Take a look at our photo gallery and testimonials to see the gorgeous design projects people have created.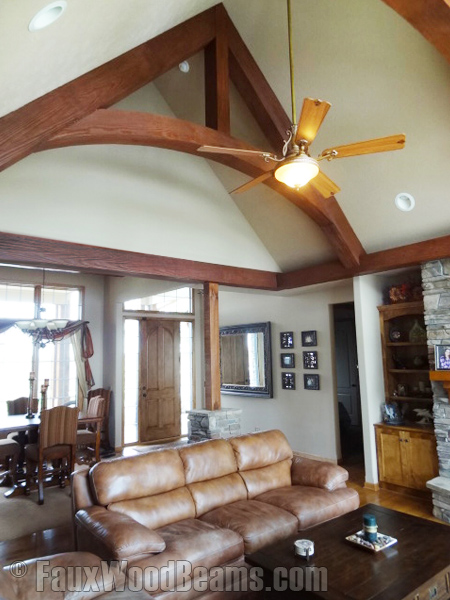 7. They're durable: Our are made of high-density polyurethane, which is a weatherproof material that can withstand the elements even better than real wood. When used outdoors, they won't fade in color over the years, and will stay looking as good as new.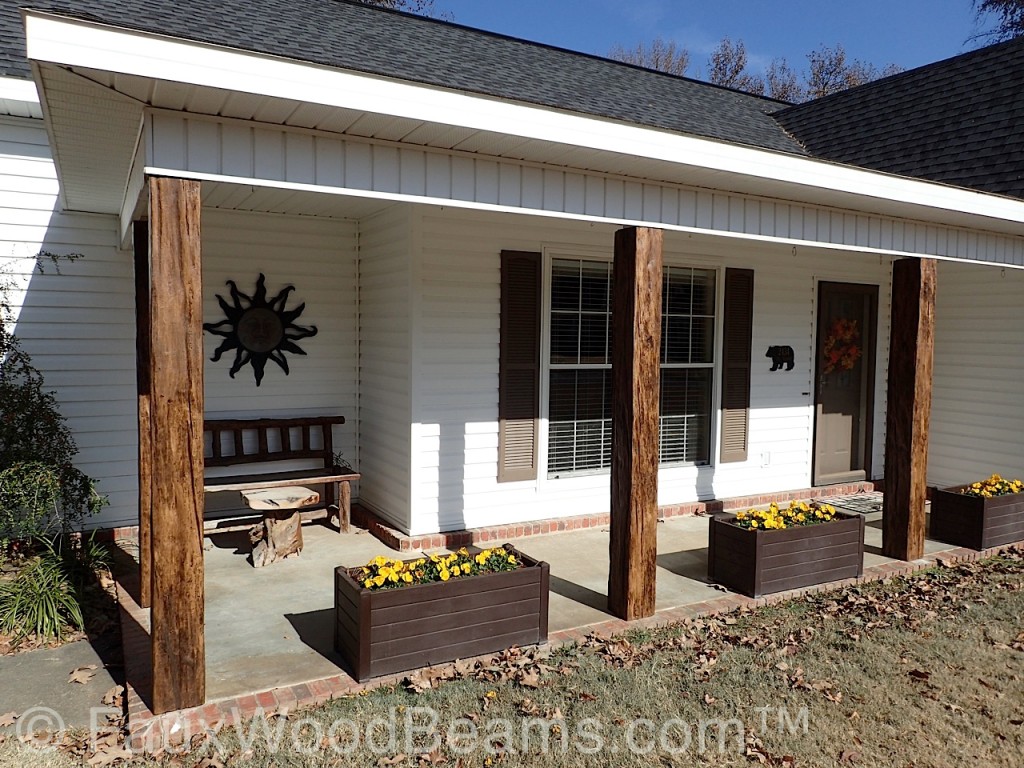 8. They're termite-resistant: This robust polyurethane material doesn't attract termites or other pests. Real beams, on the other hand, are susceptible to infestation by wood-damaging insects, woodworms, and even hornets.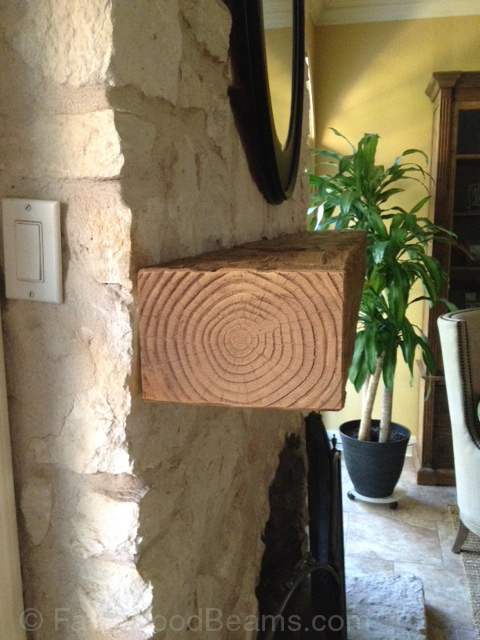 9. They're hollow: The beam's hollow structure allows you to do things that would be extremely difficult, if not impossible, with traditional beams – such as placing them over existing pipes or I-beams, or run electrical wires through them. Installing recessed lighting in them is easy, too.
10. They're 'green': Polyurethane beams are an environmentally responsible alternative to cutting trees down for your design purposes. The manufacturing process also doesn't hurt the environment. No formaldehyde or chlorofluorocarbons are used in the production process. All the stains and finishes of the beams are also 100% water-based.