Benefits of Faux over Real Wood
Wood beams are a fabulous way to give your home's interior distinctive, rustic elegance. But when considering real wood vs faux wood, you may wonder which is best choice? Below, we'll look at ten reasons why faux is the way to go.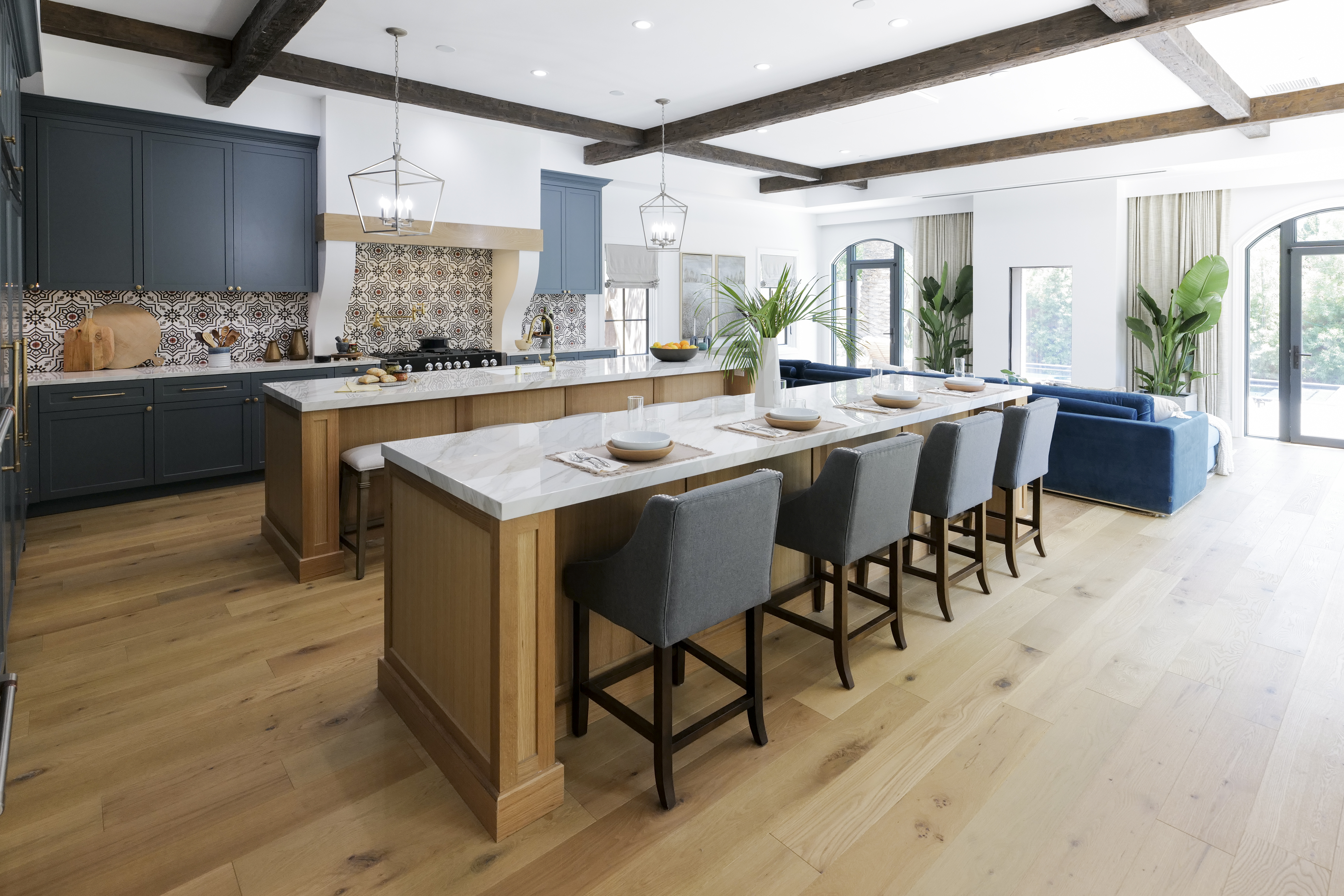 Kitchen with faux exposed wood beams
1. They're cost-effective: Real wood beams, particularly ones that are aged and distressed, can be prohibitively expensive. For a fraction of the price, faux gives you the same attractive look.
2. They're sophisticated: From rustic Tuscany to Rough Hewn, there are many types of beams to choose from that will add class and style to any design project. Our unfinished beams can be easily painted or stained to match your décor.
Timber style beams give this living room extra dimension
3. They're genuine: Our beams are crafted from master molds made of real timber. As a result, they look just like the real thing. Once you've installed them, your design will have the unmistakable look of actual wood.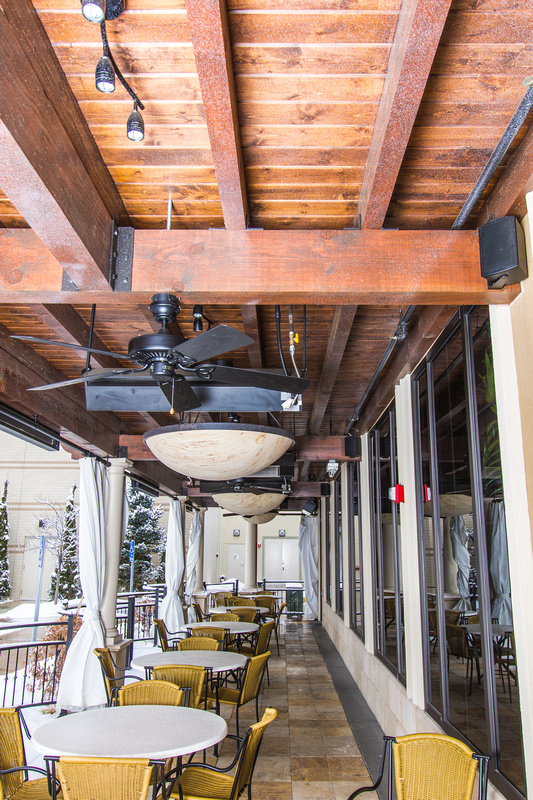 Woodland beams lend rustic charm to a restaurant's outdoor patio
4. They weigh a fraction of real wood: A solid beam can be very heavy, and often require professionals and expensive equipment to install successfully. Faux beams, on the other hand, are so light that they can be installed by just two people.