These pictures from a movie set design demonstrate the versatility of faux panels for many types of projects.
Sent in by Wes Terray, a filmmaker from Emeryville, CA, these unique photos show the mock chimney interior that was built for a particularly intense scene in his independent movie - a project made possible with the use of our Regency Old Chicago Brick panels in Mixed Twilight color.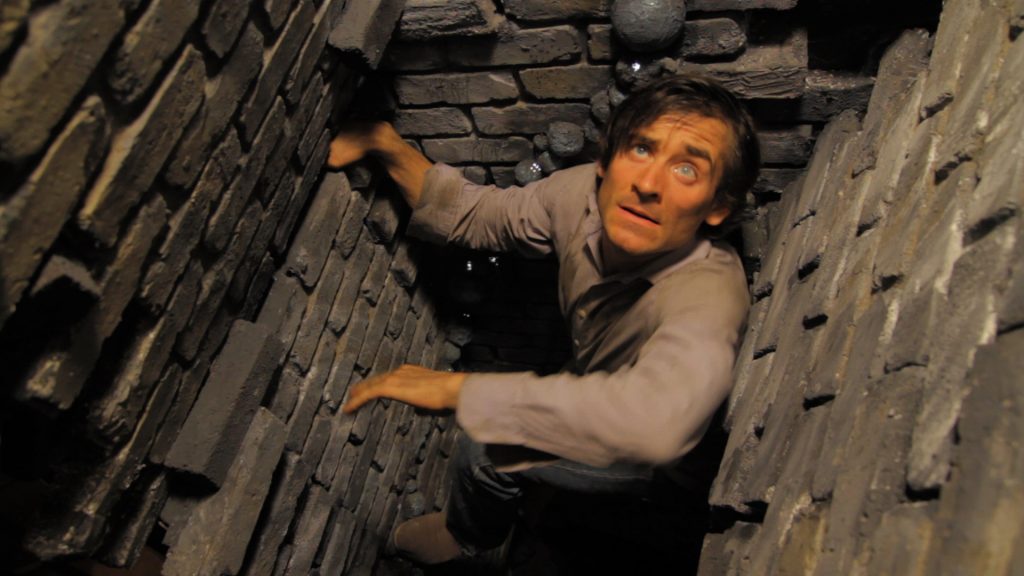 The chimney was designed to convey a sense of claustrophobia on film
We've written about how our panels are ideal for film sets, stages and television studios before. Given how sets and studios tend to have a naturally short lifespan, it doesn't make sense to spend the money and time installing permanent stone or brick fixtures. The panels are a cost-effective way to get the realistic look of stone or brick, and they're also far easier to install, disassemble and store for later use.
Exterior framework
For Terray's movie, filming in a real chimney would be fairly impossible. And the cost of building a mock-up out of actual brick would be prohibitive. Not to mention, there were a variety of filming requirements that needed to be met - like space for the camera to go, lighting, and sound mics. With the panels, which can easily be cut to shape with a regular wood saw, meeting those specs was easy and straightforward.
Even in close-up shots,, the panels are incredibly realistic.
Another benefit of the panels is that they allowed Terray to create a space that set the tone for the scene - using artificial angles to create the illusion of scale, and emphasizing proportions to provide a very real and visceral feeling of claustrophobia. Real brick wouldn't have been able to deliver that.
The chimney's framework was built from wood, the panels then attached directly to the frame. Molded from real brick, the panels look exactly like the real thing -- even under the close scrutiny of a camera lens.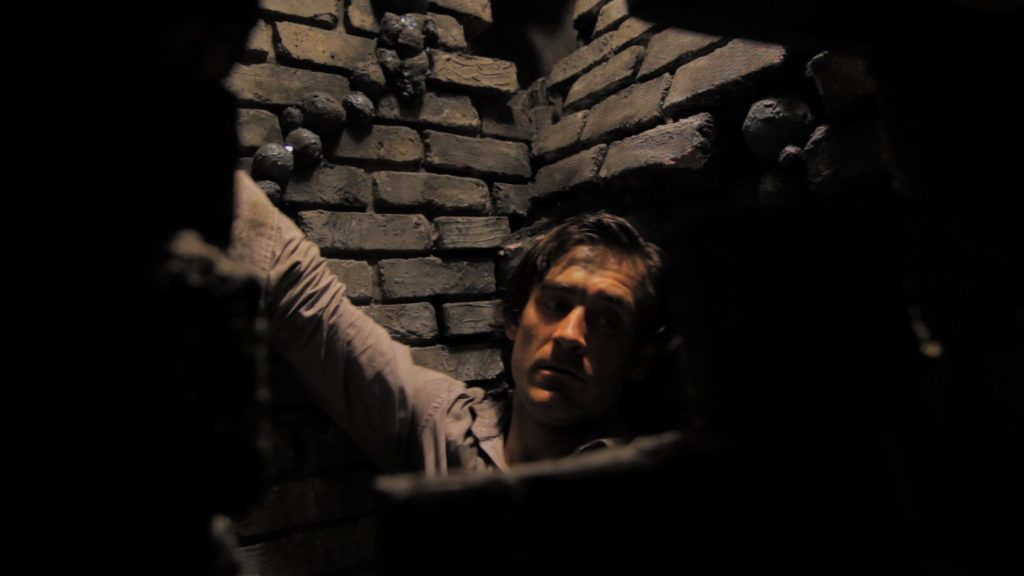 Filmmaker Wes Terray
And the result? An incredible movie set feature, that really helped bring Wes' creative vision to life.
We were thrilled to be involved in this project, and can't wait to see the film in theaters!