In the second episode of Fox's Home Free, Season 2, Jennifer wins a ranch-style home with an amazing rustic look with our Reclaimed Barn Board panels.
Tim Tebow joins Mike Holmes in Season 2 of Home Free.
Season 2 of Fox Network's Home Free is a ratings success. A fast-paced competition show, the series pitches 11 contestants against each other to win a home for a loved one or hero.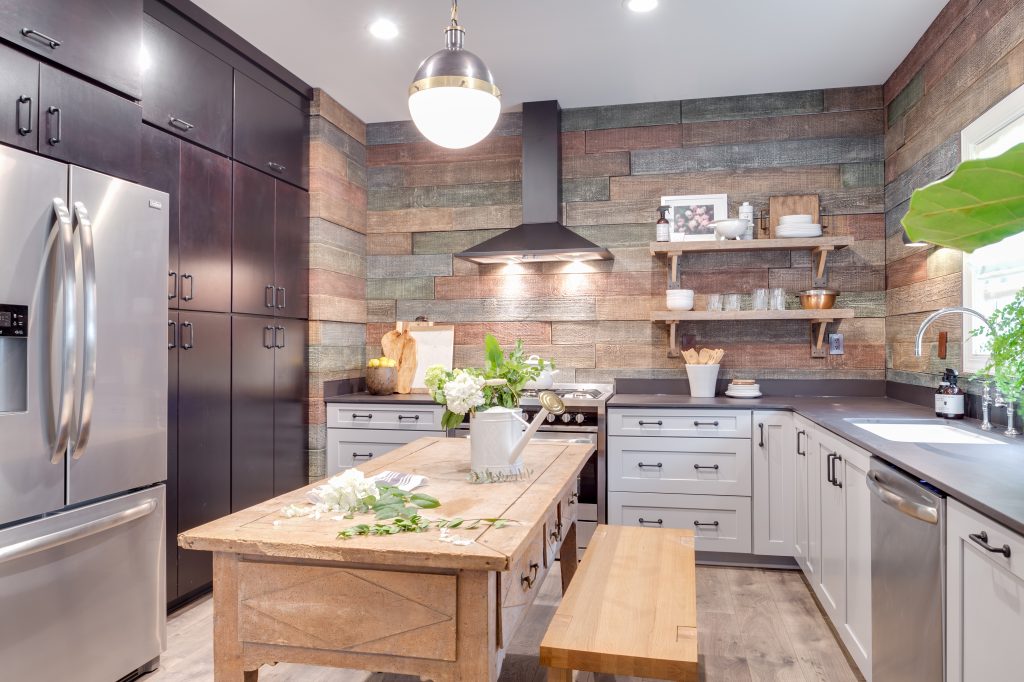 Jennifer's amazing new kitchen accented with Reclaimed Barn Board panels from Barron Designs.
The twist, however, is that even when you lose, you win. And that was very true in the second episode of the new season, in which contestant Brian was eliminated from the competition; but still managed to win a customized home for his hero, Jennifer.
The panels may look just like wood, but are ideal as a kitchen backsplash.
Jennifer was just a stranger when she volunteered to donate a kidney to Brian's father, and he wanted to repay that kindness with a one-of-a-kind custom home on 'Home Free Avenue.' And he did just that.
Even close up, the realism of the panels is incredible.
The finished home was based on a modular construction by Nationwide homes; but you wouldn't know it to look at it. The interior and exterior was totally customized; and our products helped achieve the final look.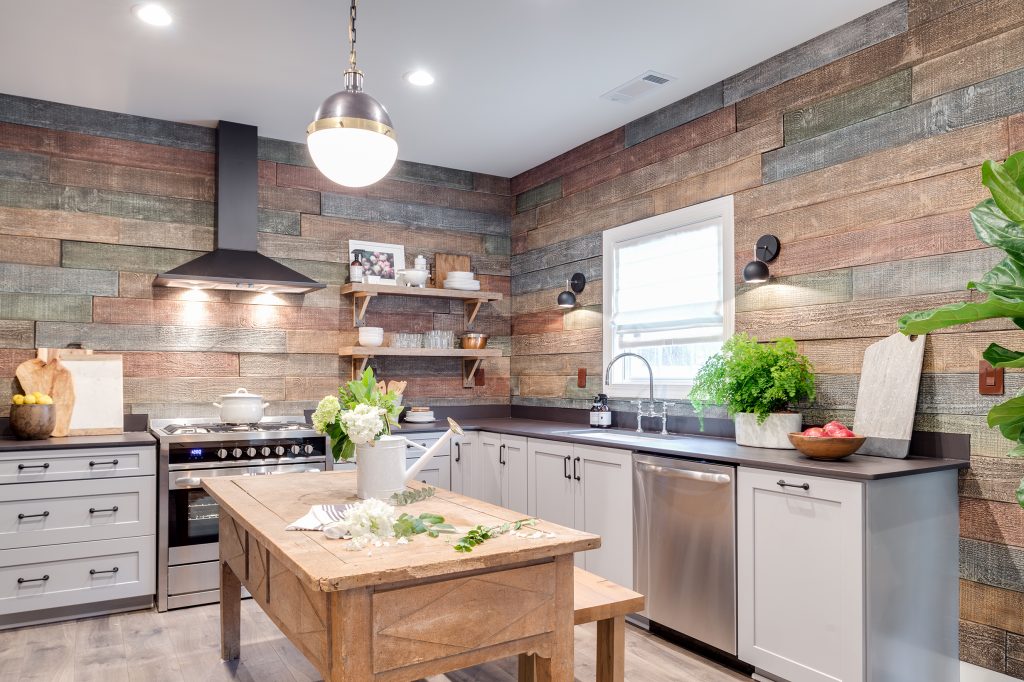 The finished look is classic rustic chic.
We partnered with the producers of Home Free to donate our panels for the walls and beams from Barron Designs for the roof and ceiling.
The result was stunning; with wood accents that look incredibly realistic, but are waterproof and practical; perfect for Jennifer's new kitchen and living room.
Check out the pictures from the show. We're overjoyed to have been a part of it; and are excited that Jennifer won the home of her dreams!