When starting a home renovation product, we know how important it is for homeowners to get their supplies delivered quickly and easily. Nobody likes waiting and not being sure if their items will arrive when they want them. That's why we created what we call Quick Ship Beams.
Our newest Quick Ship beam for sale is the Rough Hewn beam - a great example of the products we offer that possess the beautiful look of real wood.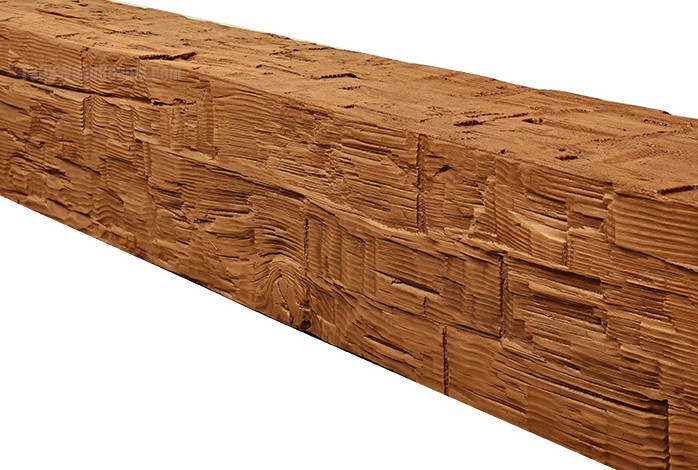 Quick Ship Rough Hewn Beams are indistinguishable from real hand cut wood.
These beams are identical in appearance and texture to the Custom Rough Hewn Beams. The textural depth is pronounced, and includes all the lines, ridges and grooves as actual hand-cut wood. The result is an incredibly realistic look that adds an attractive finishing touch to the interior and exterior décor of any home.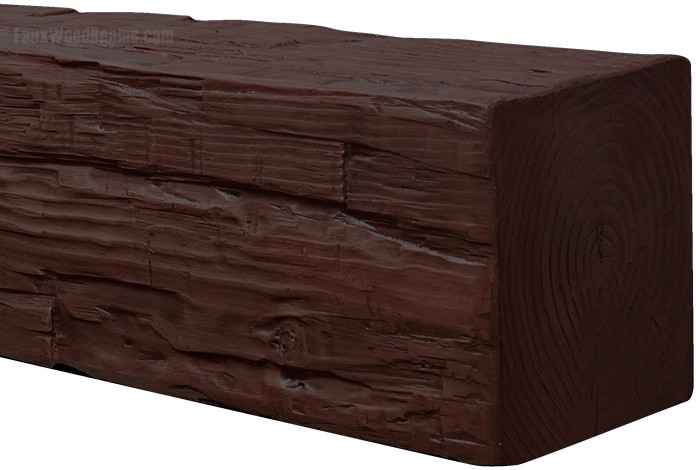 Quick Ship Rough Hewn Beams give you the choice of one end cap for the look of timber.
The distinguishing feature of Quick Ship Beams is that they're in stock and ready to ship. This way, you can rest assured that the beams you need will get to you when you want them.
Each style of beam is available in a range of sizes - making it easy for remodeling projects. The Quick Ship Rough Hewn Beams come in 24 of the most popular sizes for the Rough Hewn style. They're available in a convenient combination of four lengths and six size varieties for width and height.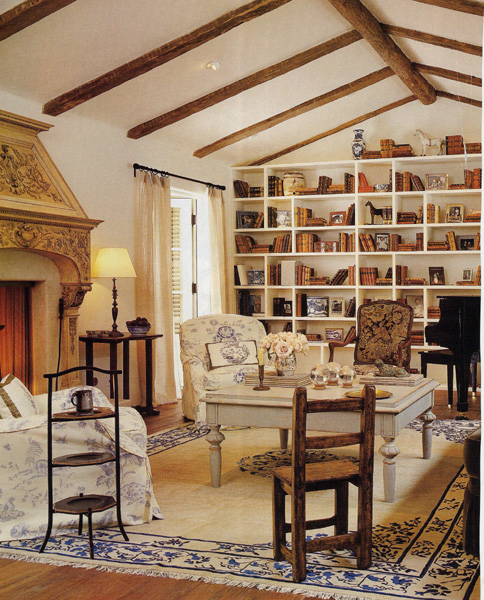 Quick Ship Beams make it easy to create beautiful ceiling decor.
The lengths available include 8', 10', 16', and 20'. For the look of real timber, the 8' and 10' beams give you the choice of having one end cap. The 16' and 20' beams all have one end cap, which you can cut off if you'd like. This makes buying for a project easy and convenient.
The Rough Hewn beams also come in five attractive color styles, including Unfinished, Walnut, Oak, Cedar and Java. It's easy to find a style that will suit your preferences and design requirements.
Quick Ship Beams are also all U-shaped, three-sided beams. This gives you an easy way to hide ugly wires, pipes and cords.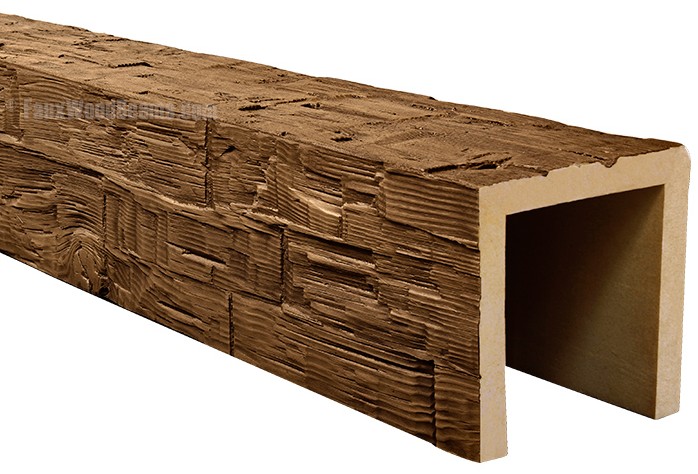 Quick Ship Rough Hewn Beams in Walnut color look fantastic in home interiors.
The light weight and convenience of these polyurethane beams allows for easy installation in virtually any setting. The FauxWoodBeams.com website also has free instructional videos that guide you through the installation step-by-step.

Creating a beautiful ceiling is a piece of cake with Quick Ship Beams.
Thanks to these convenient choices, it couldn't be easier for you to create the kinds of designs you imagine.
A customer recently sent us an image of their installed Quick Ship Rough Hewn Beams, telling us how satisfied they were with their purchase: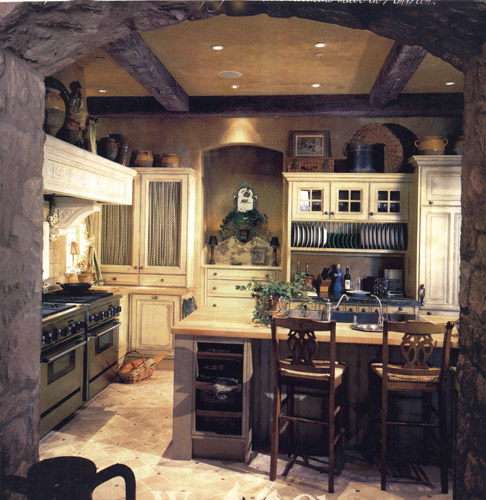 Linda transformed her kitchen with Quick Ship Rough Hewn Beams.
The beams shipped quickly and arrived in good condition. Getting them up was not difficult. They look great and we're thoroughly satisfied. –Linda, Santa Fe, NM
There are numerous benefits to the Quick Ship Beams. They have the same realistic look and durable quality as all of our other great beams. Their production time is much quicker, they ship in two to ten days, and are very easy to install.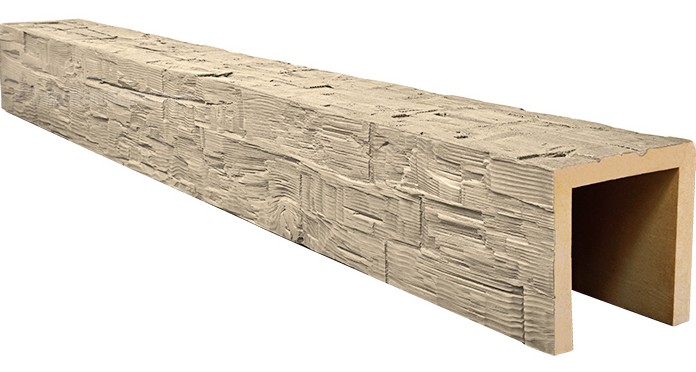 Quick Ship Rough Hewn Beams are available in Unfinished, allowing you to paint or stain them to your preference.
Made of highly durable polyurethane, the stylish and charming Rough Hewn Beams, like the other Quick Ship Beams, will never chip, rot, fade or crack like real wood can tend to do. They also withstand moisture, harsh climate conditions, and temperature extremes. They also resist wood-damaging pests like termites and carpenter ants. And since the beams are so light in weight, they can be installed by anyone in just a few hours' time.
Before you know it, you'll have a wonderful new design just like the ones seen here.