Pillar caps are the perfect finishing touch for your columns. When you add a cap to your decorative column, you not only enhance the appearance of professional masonry, but you also greatly improve your property's curb appeal.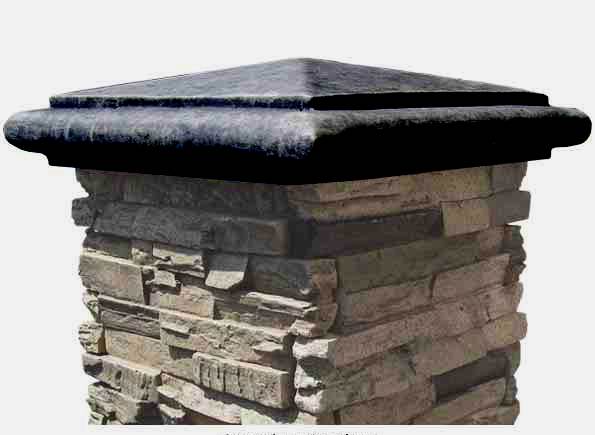 Pillar caps are fantastic additions for your accent columns and fence posts.
Pillar Caps: Appeal and Style
For an impeccable look, caps are available for the Ashford, Wellington, Carlton, and Norwich column lines. The Windsor columns arrive in one piece with the accompanying cap, which comes fitted with a solar-powered lighting kit that lights up your columns in the evening. This way, you are guaranteed a beautiful property accent.
Whether you wish to make a standalone accent column more attractive, or give your fence posts more elegance, column caps are probably the easiest way to accomplish that. Make use of these cost-friendly column accessories, and the appeal of your home, business or office will be instantly upgraded.
Like the columns, the caps are all made of the same durable, weatherproof, and maintenance-free polyurethane material. More budget-friendly than real stone, they are lightweight and a breeze to install. There's no need for you to hire a professional at all. In no time, you'll have increased curb appeal.
In the additional photos below, take a look at how each decorative column is given an enhanced look by its accompanying cap.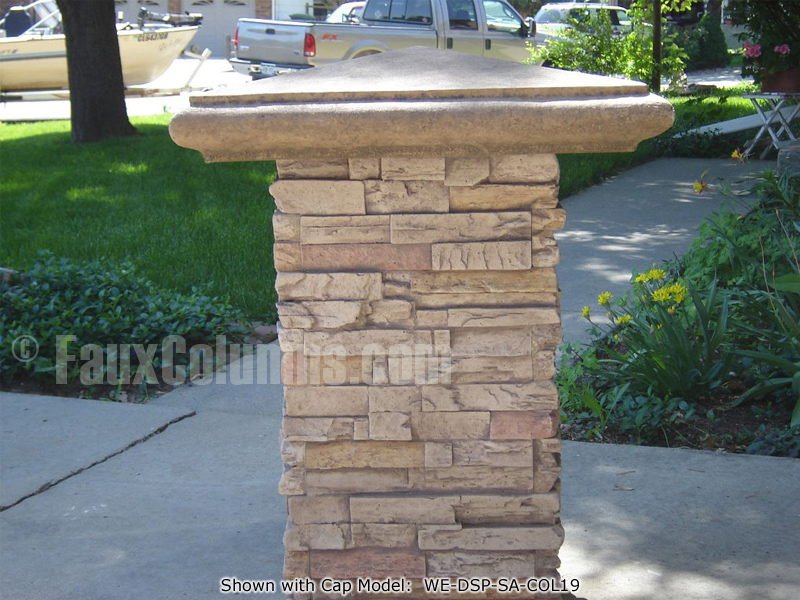 Pillar caps in wide design create outstanding entranceway columns.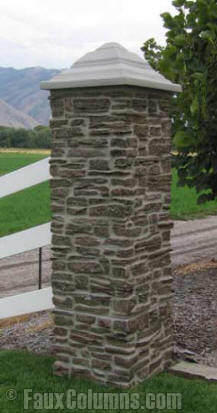 Pillar caps give elegance and allure to Ashford columns.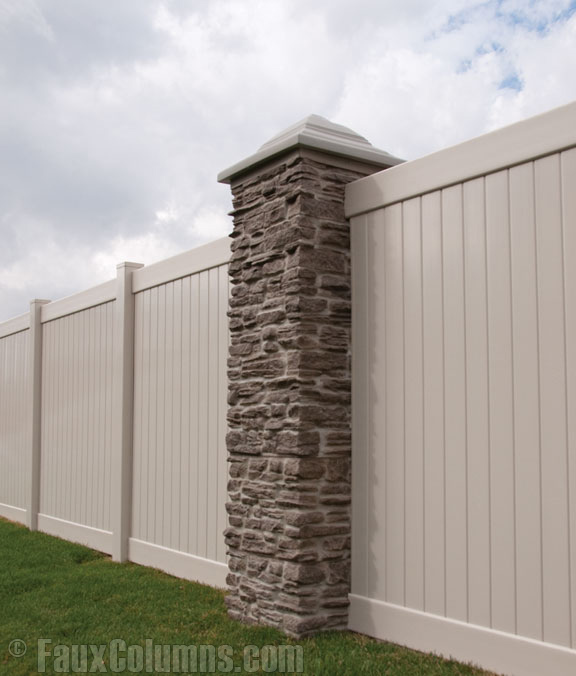 Pillar caps give fence posts a nice finishing touch.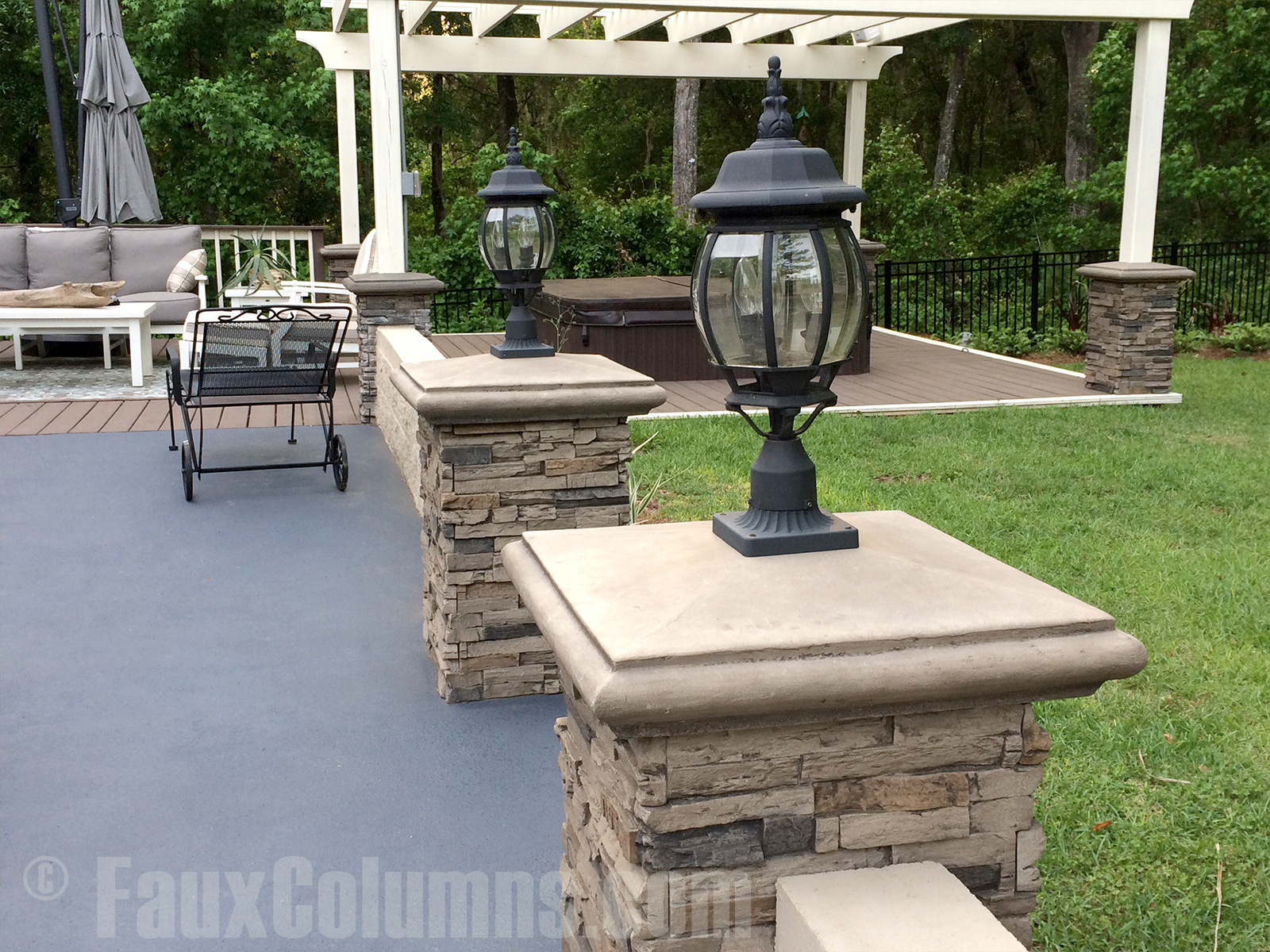 Easily install outdoor lamps on your pillar caps.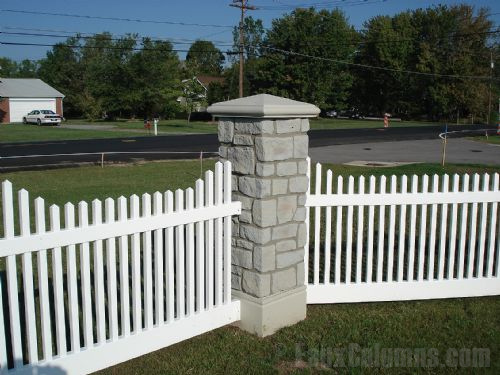 Pillar caps seamlessly enhance the appeal of fence posts.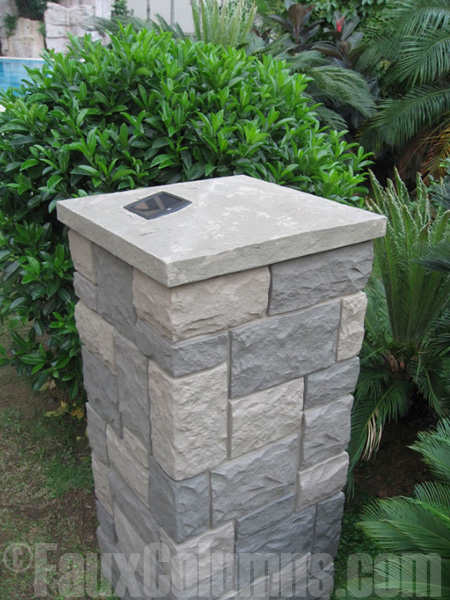 Pillar caps that accompany Windsor columns come equipped with a solar panel kit.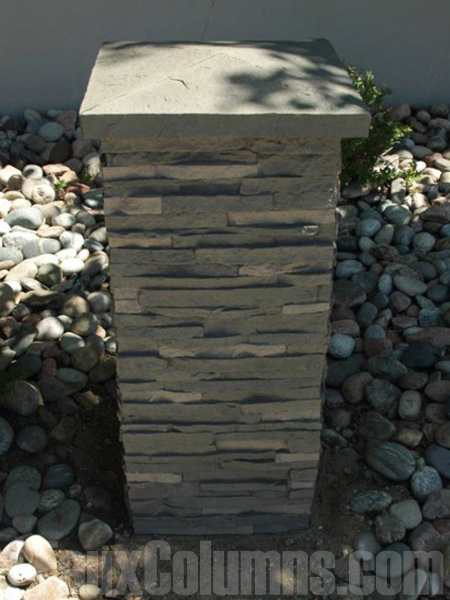 Pillar caps do a great job of enhancing the curb appeal of accent columns.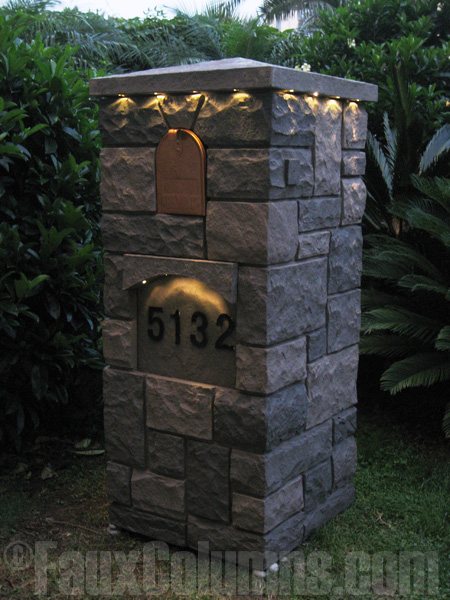 Pillar caps on Windsor columns include a lighting kit for continuous visual appeal.
If you're thinking about adding a cap to your column, make sure to take a look at the Column Design Ideas page.