Update: The Pecky Cypress style of beams has been discontinued. Please visit https://www.fauxwoodbeams.com/fauxbeams.php to see our other available styles.
A slew of high-end homes are hitting the marketplace recently - and they've all got one thing in common; pecky cypress. Fortunately, you don't need to be a millionaire to get that look in your own home, thanks to our synthetic Pecky Cypress beams.
Few things are as instantly elegant and effortlessly high-end as the look of pecky cypress. Here at fauxwoodbeams.com we're more interested in timeless elegance than hot new trends - but we still keep our eye on what's happening in the home design and decor space. One thing we've noticed recently is a slew of hot houses hitting the market - and all of them, it seems, boast this unique wood as a selling point. Amidst scandal, Florida telecom millionaire Donald Burns recently listed his Palm Beach house for an incredible $28.75 million - and the features of this house include a beautiful library decorated with pecky cypress beams. Likewise, The Avianna - a luxury model home in Sarasota's The Concession golf club, recently sold for $2.3 million after the buyer was wowed by the pecky cypress beams in the cathedral-arched gazebo. It seems wherever you look, pecky cypress has become one of the watchwords for elegance and extravagance - and few high-end homes are without it. And when you learn a little more about where this wood is sourced from, it's not difficult to see why.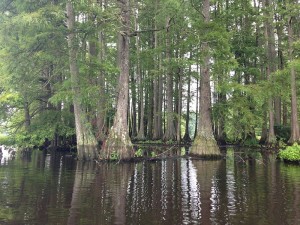 Bald cypress, or swamp cypress, is the tree from which pecky cypress is sourced. Pecky cypress comes from the swamp cypress tree, taxodium distichum, which grows exclusively in saturated or seasonally inundated soil in the southern United States - places like the Florida Everglades or Louisiana bayou. What makes it 'pecky' is when that wood is infected by the fungus
stereum taxodii
, which causes pockets of rot that give the wood its distinctive look. Because of the very specific circumstances required to make swamp cypress 'pecky' it's a particularly rare and sought-after wood; which is why it's so commonly used in only the highest end homes and interiors. But our customers are onto a good thing - because they can get this look without the expensive price tag thanks to our synthetic wood beams.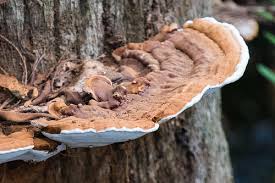 Stereum taxodii is the name of the fungus which gives pecky cypress its unique look. We created these beams by taking a painstakingly accurate mold from real pecky cypress wood. We then used that mold to create reproductions in lightweight, durable high-density polyurethene foam. This perfectly captures every detail and imperfection in the wood and reproduces it perfectly. The beams are then carefully colored to exactly match; and sold in a variety of sizes to suit all interior design needs. One installed on a roof or ceiling, it's almost impossible to tell faux pecky cypress from the real thing - and you get that look at a fraction of the price. Added to that, the beams are always consistent in size and finish; something that's impossible to find when using real wood. They're literally better than the real thing!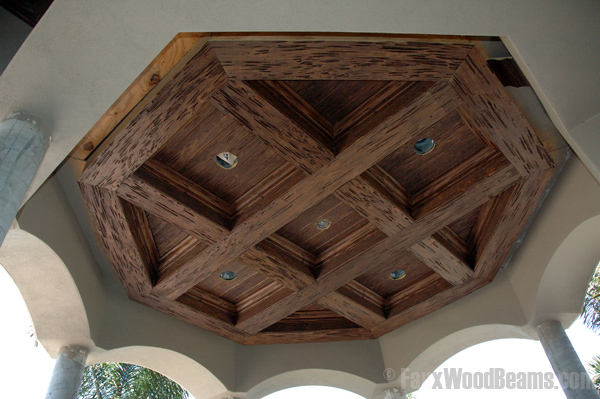 Inside or out, our faux pecky cypress wood beams look incredible, and are virtually indistinguishable from the real thing. And they're also better
for
the real thing. By using synthetic pecky cypress, you're reducing demand for this rare type of wood, and helping protect the swamp cypress forests from where it's taken. All things considered, there's little or no downside to 'going faux'  - and a lot of advantages. You should definitely consider it as an option if you're trying to go for that high-end look.