Check out how Milissa's husband and father installed beautiful patio columns in just one weekend with Norwich Stacked Stone column wraps.
One of our most innovative products is our 4-sided column wraps. With their authentic look of stone or brick, they give an instant facelift to supporting columns and posts, but without the complication of detailed mitering or cornering. These project photos sent in by customer Milissa demonstrate just how amazing the wraps look - and how simple they are to install.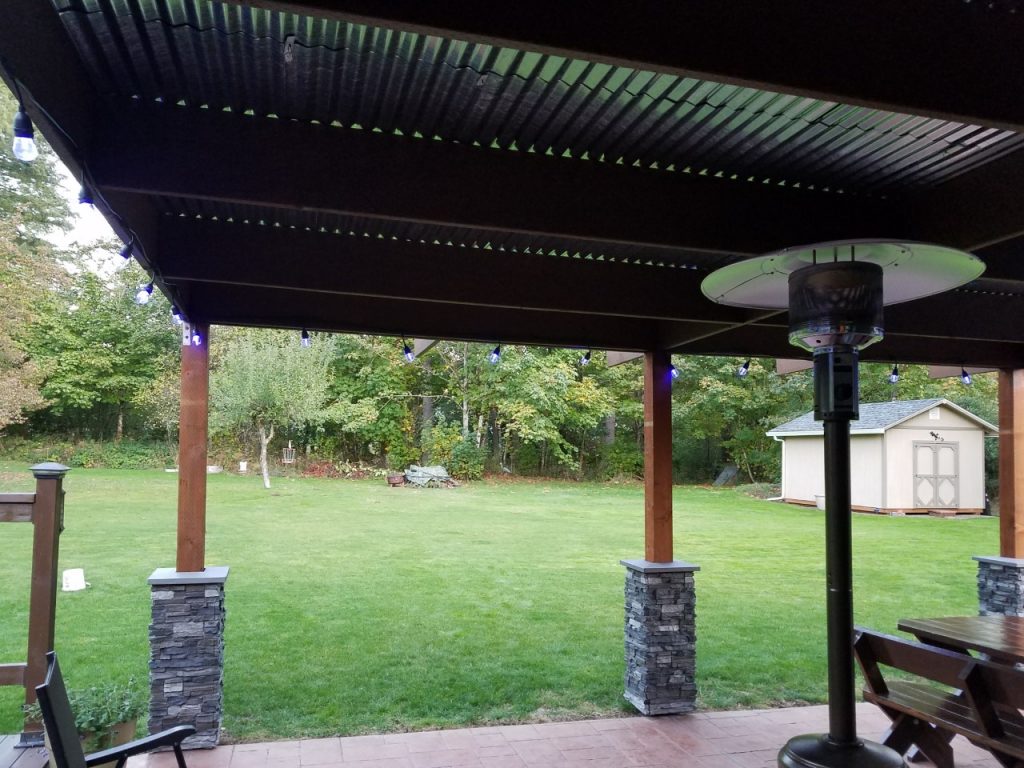 Milissa's home has a beautiful paved porch, supported by sturdy timber columns were cemented directly into the ground. But she wanted to add something to give it a little more structural, developed look, and in her mind's eye envisioned stacked stone columns like you might see on a traditional Craftsman-style home.
Unfortunately, real stone column bases come with an immense cost of materials and labor, not to mention the maintenance headaches. Once you encase timber in solid stone and mortar, swapping out or repairing rotten wood years down the line becomes even more difficult. All in all, her desire for stone columns didn't really make much sense practically or financially.
Luckily Milissa discovered an alternative solution.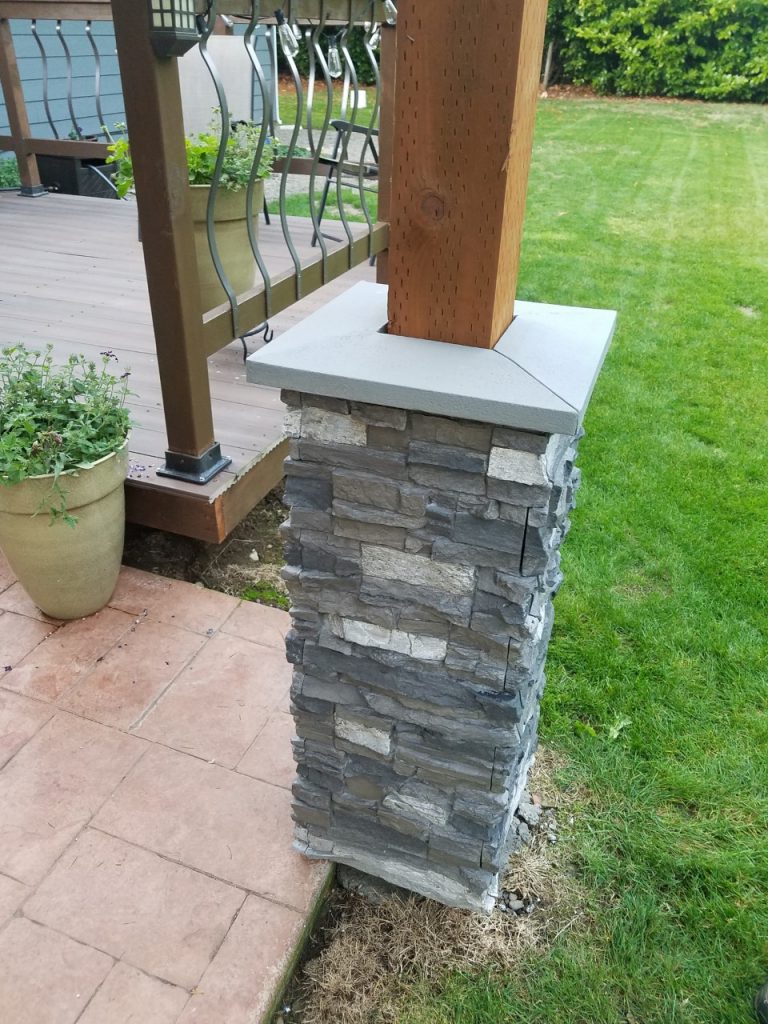 As you can see from this close-up, the wraps look just like real stone.
Made from weatherproof polyurethane with an intensely realistic look of stone, Norwich wraps eliminate the cost and other issues that come with using real stone. They're available pre-cut, pre-measured and pre-colored (in this instance, Milissa chose our realistic Ice Coffee finish) and installation is as straightforward as possible.
Milissa kindly included step-by-step pictures to demonstrate what is required. The first step is to measure and build a wooden frame around each column, which can be accomplished with a regular wood saw, screws and a tape measure. Next, each of the four sides of the wrap is attached to the wooden frame - with the pre-cut corners seamlessly connecting together like a jigsaw puzzle to ensure a flawless stone texture all the way around.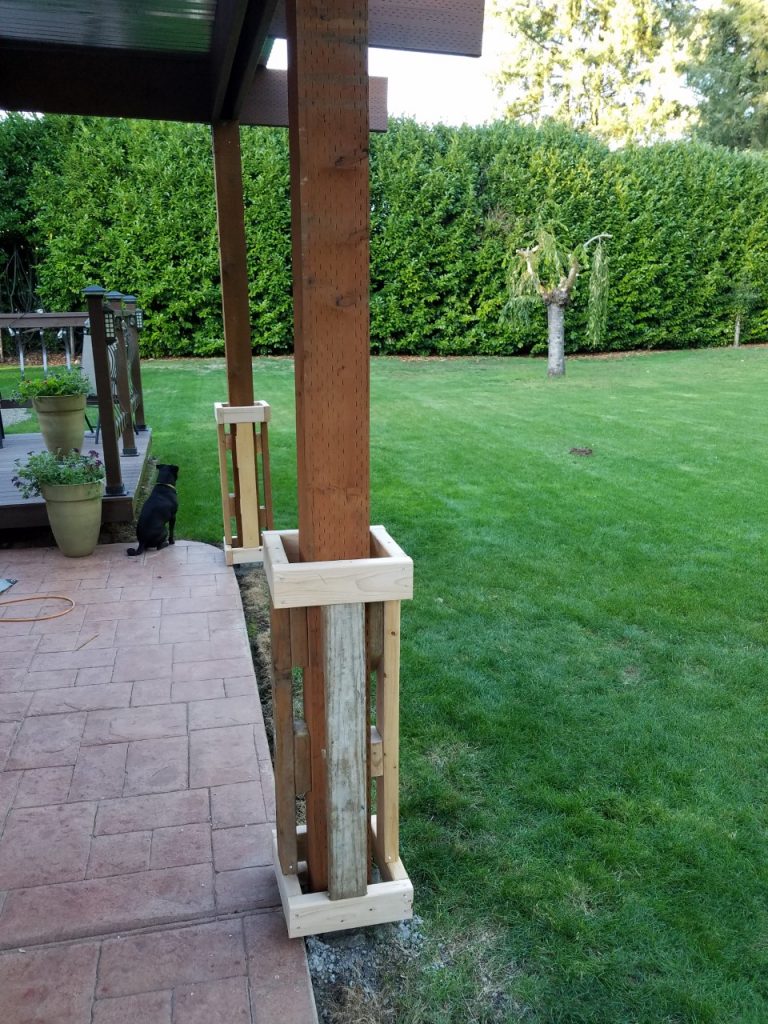 The panels were attached to a wooden framework built around the supporting patio posts.
Finally, a two-piece end cap is placed on top and secured with construction adhesive - and you're done! It's a process that can be accomplished in a matter of hours, and the photographs speak for themselves about how great the end results look. Over the course of a weekend, Milissa's father and husband managed to install all the column bases, and her patio was transformed as a result.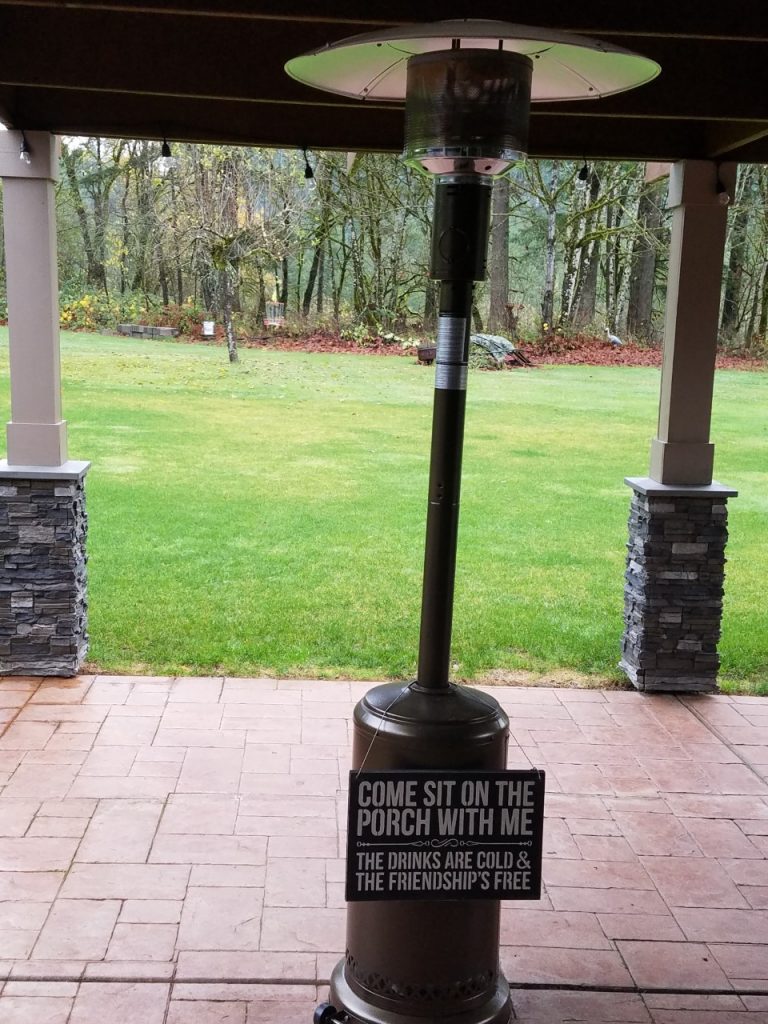 "They turned out beautiful!" Milissa wrote in her email to us - and we couldn't agree more! But what do you think? Let us know in the comments section below, and if you've got similar project photos to show us, don't be a stranger - email them to us at info@fauxpanels.com and we might even ask to include them in this blog!