Faux stone, rock, and brick paneling for walls offers a truly elegant style that will bring added comfort and appeal to any home. The striking resemblance the panels have to the real thing is remarkable, and our customers continue to be amazed at the difference the look of real stone adds to their designs.
While offering the visual and textural likeness of genuine stone, the panels are incredibly lightweight and very easy to install on a range of surfaces. Thanks to their composition of highly durable polyurethane, they'll never crack, split, chip or fade. They're also weatherproof, and will stand up to the elements, including moisture, sunlight, severe weather, and also insect damage.
Many of our customers send us Before-After pictures of their design projects, to show how much of a difference the paneling has made for their homes. Take a look at a few of the project photos we've received below – the improvement is undeniable!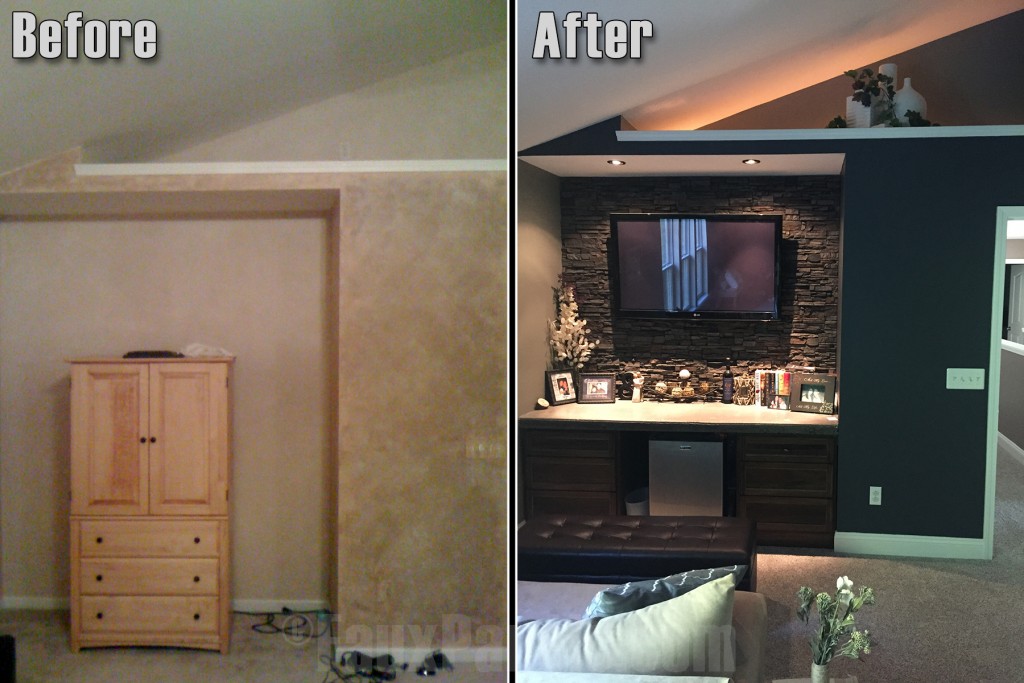 Colorado Dry Stack stone panels in Canyon Gray give this TV alcove a fresh new look.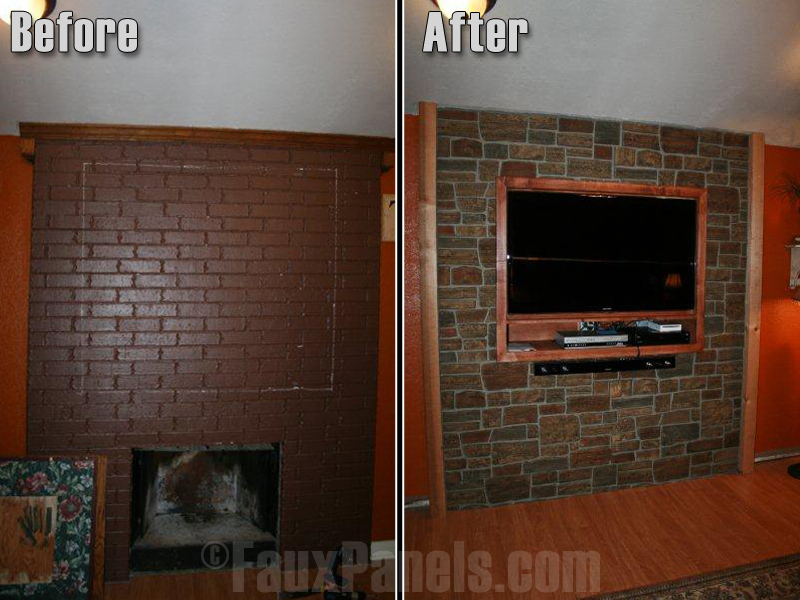 Faux ledgestone panels in the Harvest color beautifully remodel a living room fireplace.

Old Chicago Brick panels add a little more character as an accent wall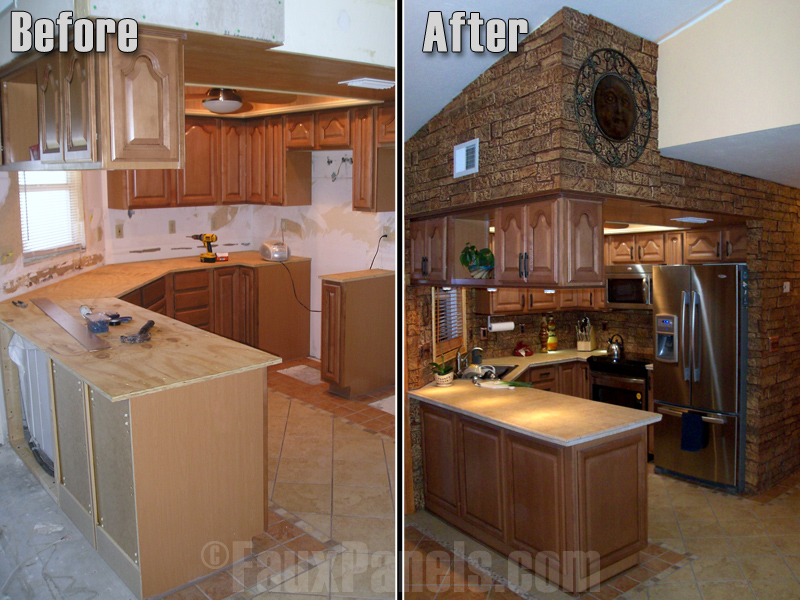 Before and after kitchen remodel with stone wall paneling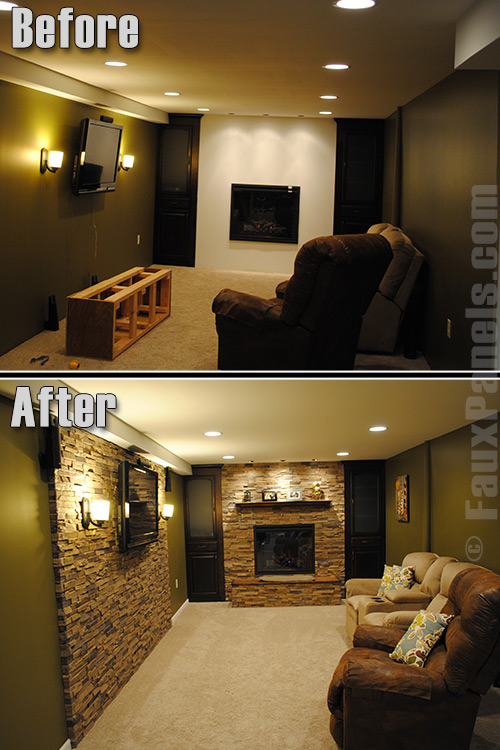 A basement family room gets a lively update with fake drystack stone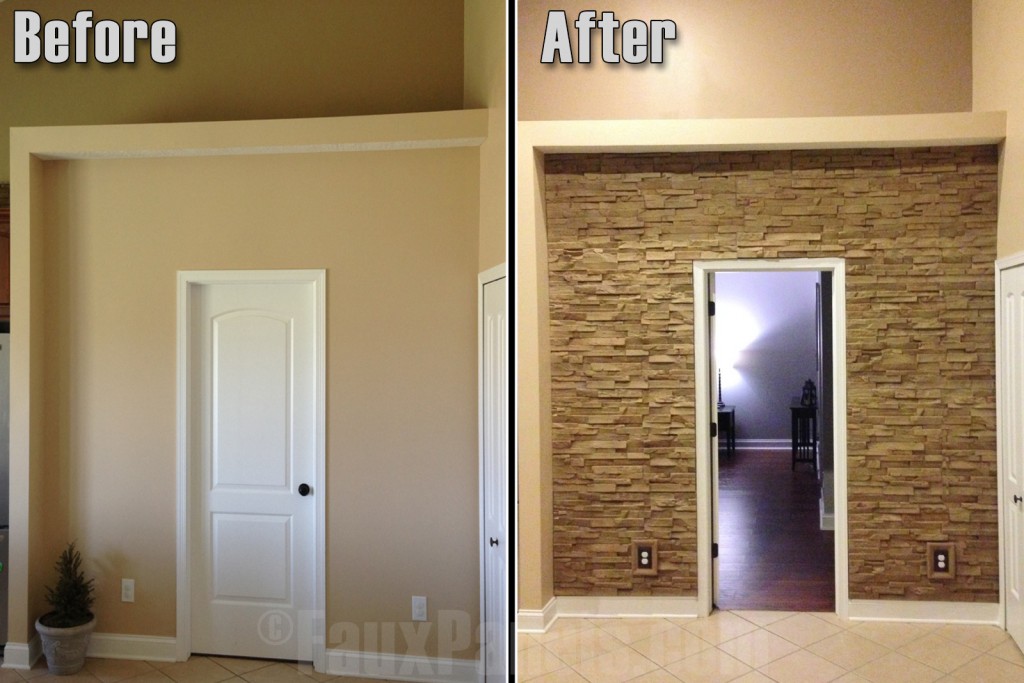 The paneling is easy to install, even around a doorway
If you'd like to see more great photos like these, make sure to visit our Photo Galleries.