Reclaimed Barn Board for Rustic Outdoor Kitchen Design
Check out this incredible outdoor kitchen design — made beautifully rustic using Reclaimed Shiplap Barn Wood Wall Panels & accessories.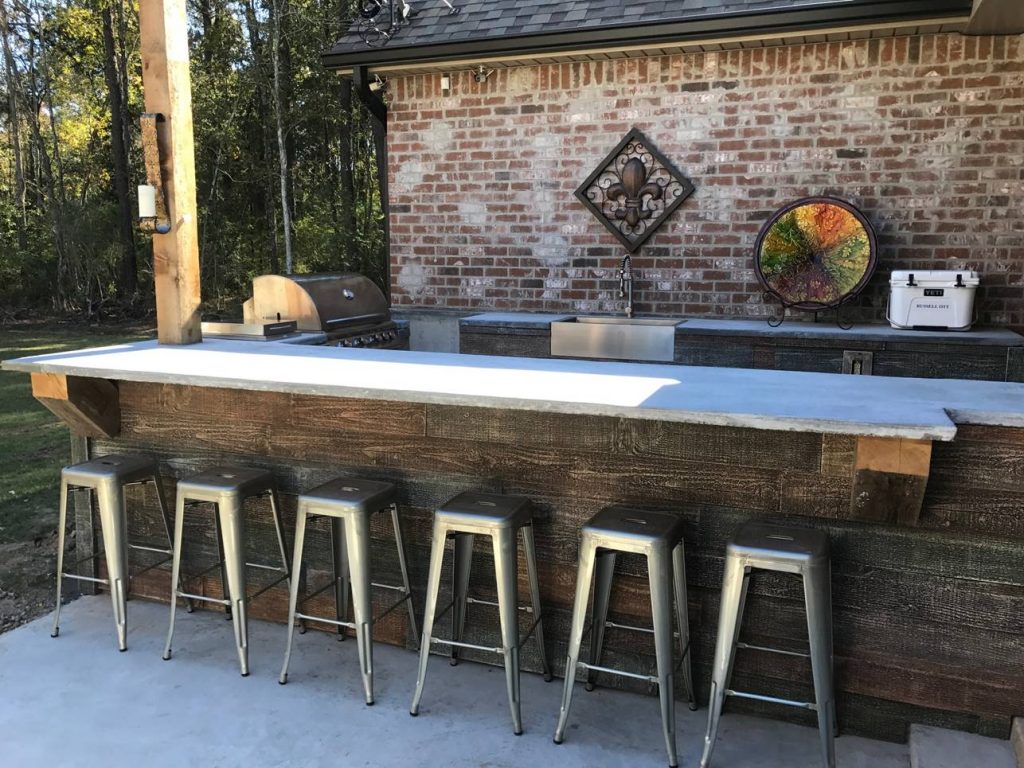 Typically, most of the kitchen projects we see have used the faux stone style products. While we love those, we were thrilled to see this beautifully rustic kitchen that went in a slightly different direction.
Sent in by customer Russell Ott, this massive project started life as a humble wood-framed structure, with stainless steel drawers, barbecue and other accessories built right in. Russell then finished it with Barron Designs' Shiplap Barn Wood panels — and the final look is amazing.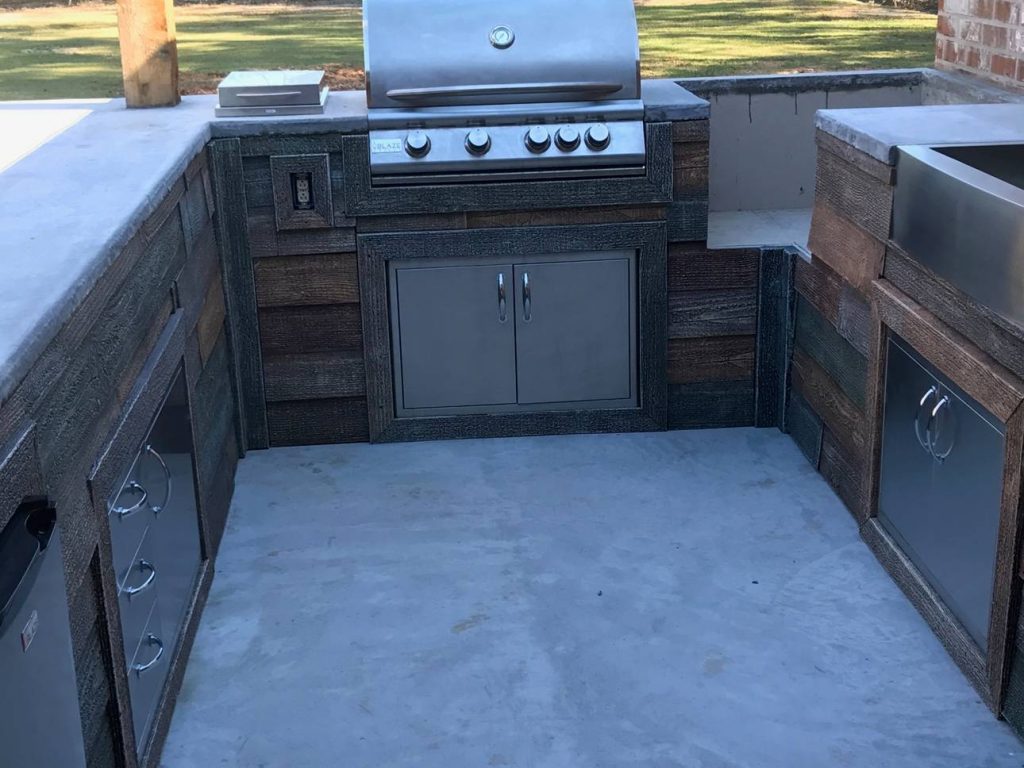 These faux panels are one of our most unique faux wood products. Molded from high-density polyurethane foam, they capture the look and texture of authentic aged wooden planks; but without the hefty price tag. They are astonishingly realistic, but lightweight, easy to install and much more versatile than the 'real thing.' Slotting together just like classic shiplap siding, these panels form a seamless surface that's practically indistinguishable from real wood.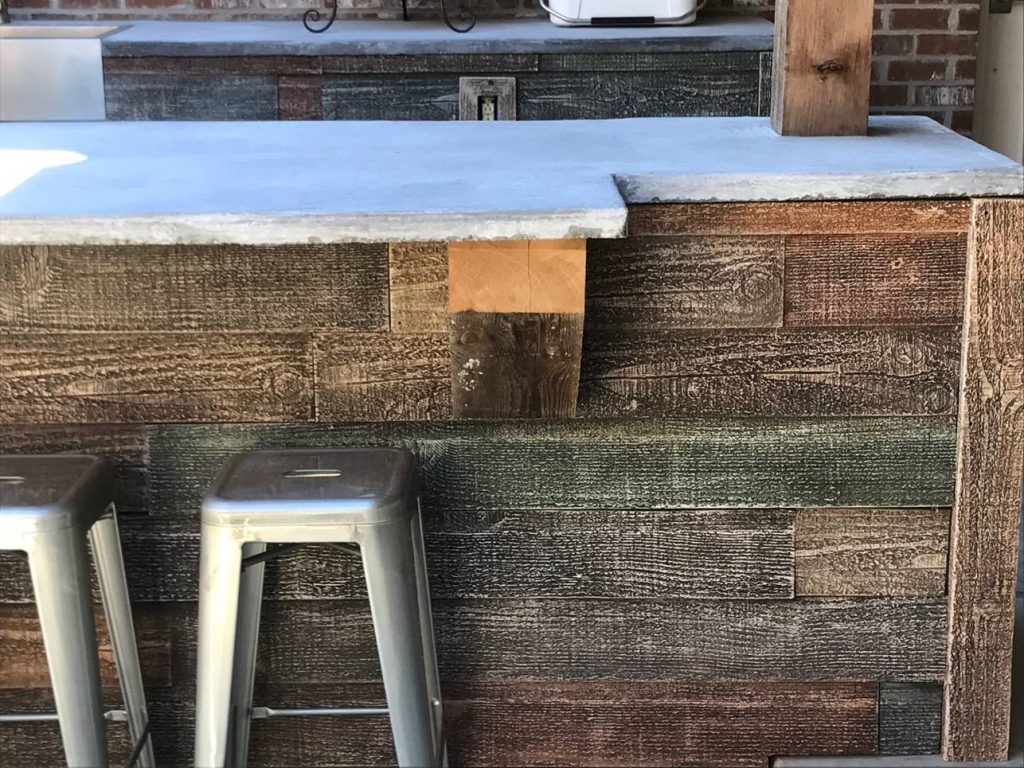 The concrete countertop and real wood supports pair perfectly to provide a rugged, outdoorsy look.
But as realistic as the panels look on their own, it took some real artistry to make the finished product look as good as it did. Russell was a true craftsman; he didn't just cover the kitchen with the panels — he also used accessories from the same product line to create a frame around the corners and key features. This meant the edges and drawers had a faux wood border, which made the whole structure look really solid and 'real.' Russell clearly studied how somebody would go about using actual wood to create a structure like this; and then mirrored those same styling cues to make his 'faux' look fantastically authentic.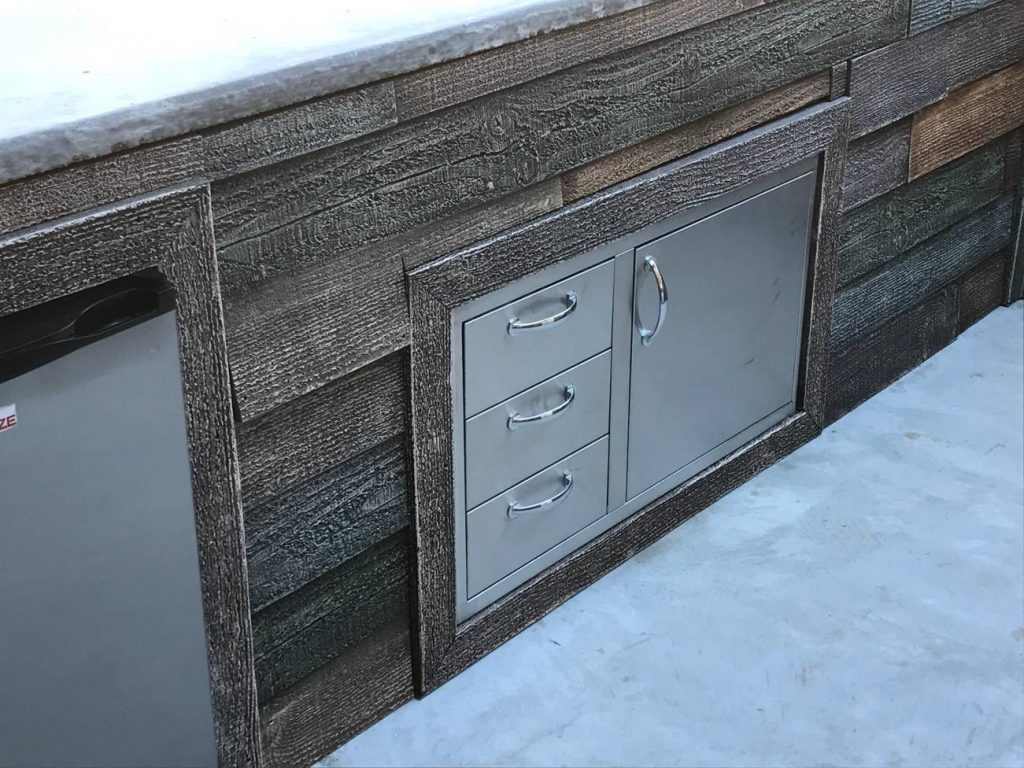 Corner accessories were ideal for creating a 'frame' around key features like these drawers.
The accessories also helped immensely. Molded using the same technique as our Shiplap panels, the corners pieces are pre-formed to cover 90 degree edges; and make it effortless to get a perfect corner every time. Russell used those to make his whole project look absolutely seamless.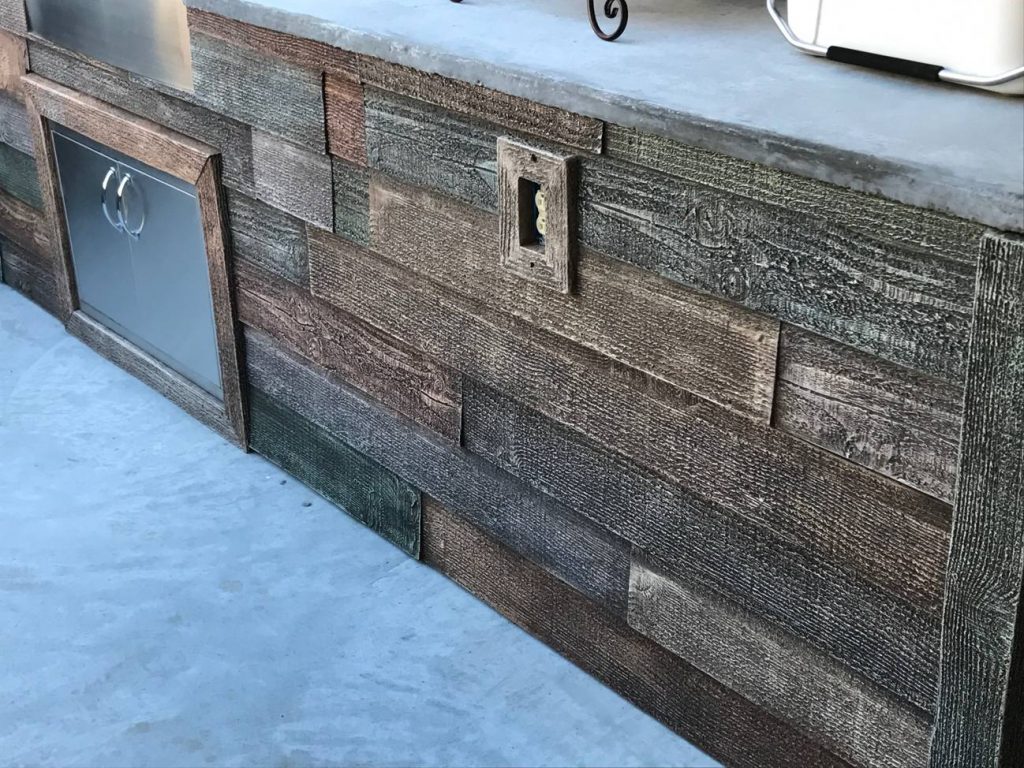 A lot of thought and artistry went into this project; and it shows. It's one of the most impressive we've featured.
It's a truly impressive project and we're thrilled to share pictures of it here. But Russell isn't done yet. He's already sent in further pictures of projects he's completed using our other products; and enthusiastically writes: "My next project will be using your faux wood beams. Love this stuff!"
We can't wait to see the results!