Adding bold, natural-looking elements to your home's exterior is a wonderful way to transform it into the most impressive house on the block. Your home's outdoor features like columns, deck supports, mailbox, and driveway entry are great places to add the visual interest you crave.
Upgrading your house columns may seem daunting, due to the weight and expense of real, stacked stone and brick. Faux brick and stone column wraps and sleeves have the same look and texture as natural stone and brick, without the expense and weight.
Read on to learn how you can use faux brick and stacked stone column wraps to add dimension and interest to your home's exterior.
Uses of Outdoor Column Wraps and Sleeves
Faux outdoor column wraps are designed to make installation easy and affordable for you! Because they are made from durable polyurethane, every faux column variety is lightweight and easy to move. Because of this, you'll save more money by avoiding the need to hire a professional. There are several ways you can add charm and personality with house column wraps!
Cover Your House Columns for a Pop of Character
The first thing people notice about your home is its exterior and front porch. Basic wood or painted front porch columns may not have the pizazz you're looking for. By covering structural posts with faux stone column wraps, you're making a major visual transformation.
Each column is made to mimic the rustic texture and appearance of real, natural stacked stone, creating a warm, welcoming entrance. You can even make a statement by covering your back deck columns to make it appear that your deck is being held up with stacked stone.
Accessories, such as column caps and risers to complete your project, are also available.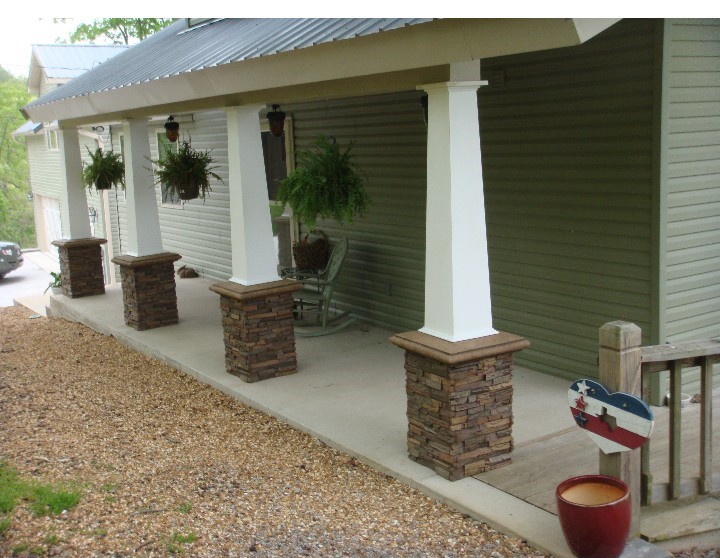 Turn Your Basic Mailbox Into a Focal Piece
You don't have to settle for a bland mailbox, and you don't have to spend a fortune hiring a contractor to install a real brick or stone one. With a faux brick or stone mailbox kit, adding visual appeal to your mailbox is easy! This product, made either from medium density polyethylene or high-density polyurethane, is built to withstand outdoor elements and won't crack, chip, or fade. Many of these kits come with the matching column cap to finish the job.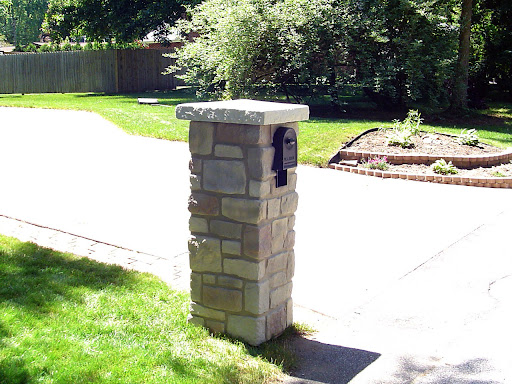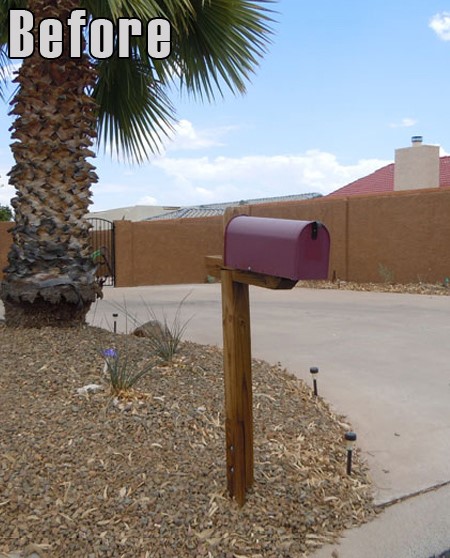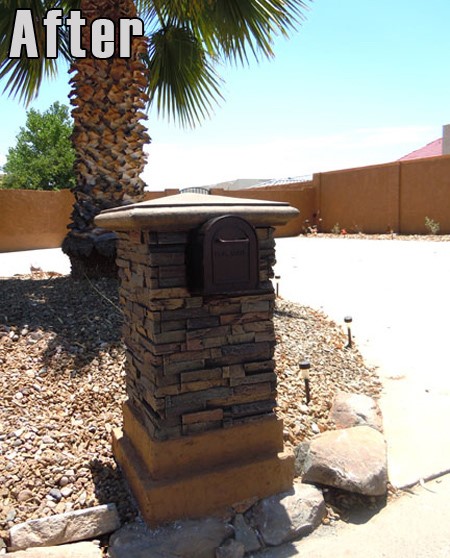 Create a Welcoming Driveway Entry
Your home is your sanctuary. Treat yourself like a V.I.P. with a spectacular driveway entryway that welcomes you and your guests with style. If you have existing columns or lamp posts at your driveway's entry, consider covering them with stunning stacked stone or brick sleeves. Faux sleeves require no maintenance and have the same natural beauty as real brick and stone.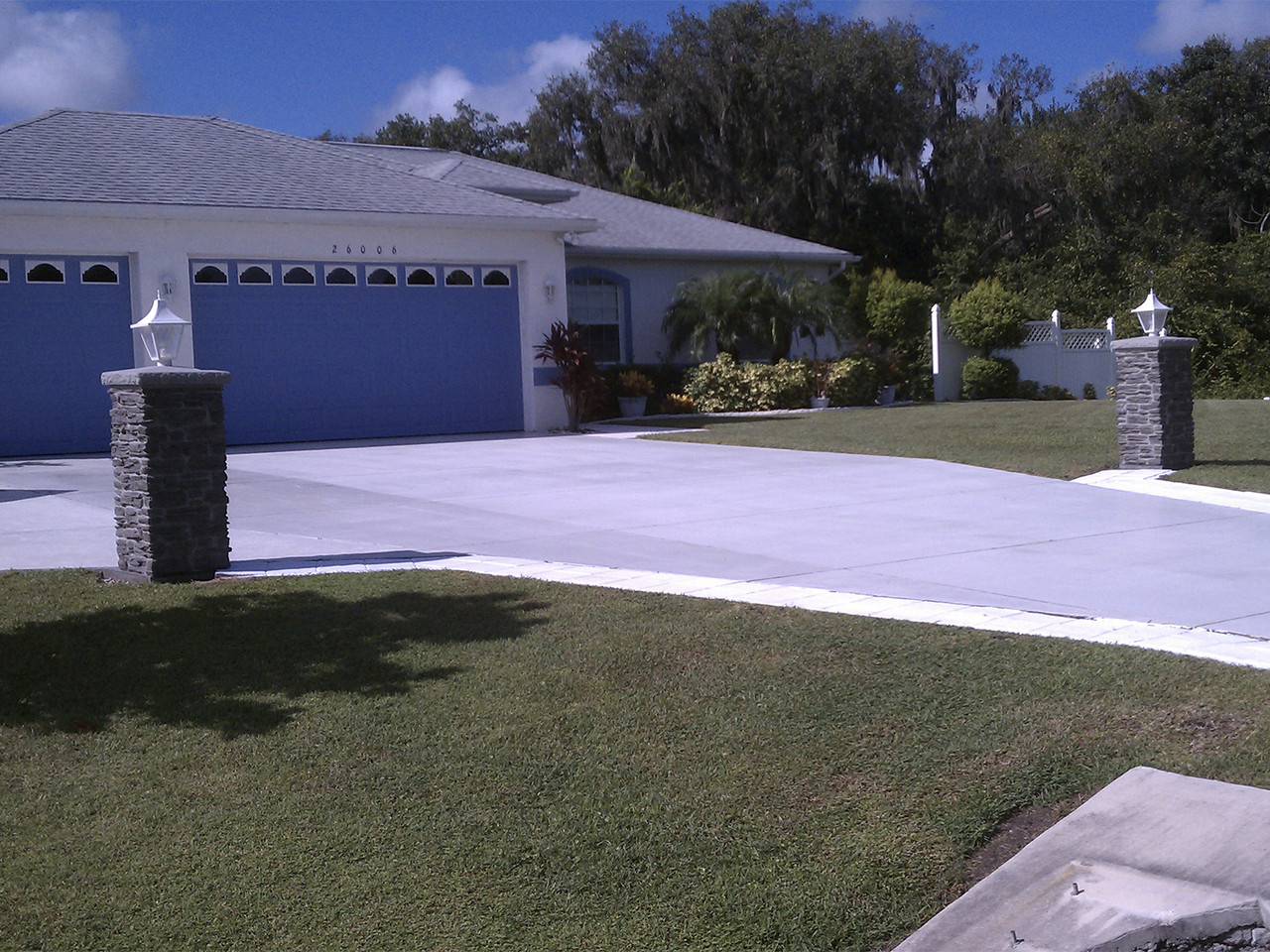 Before and After House Column Photos from Homeowners
Witnessing the transformation of so many homes is certainly inspiring! Check out a few of the before and after photos that satisfied homeowners have shared with us.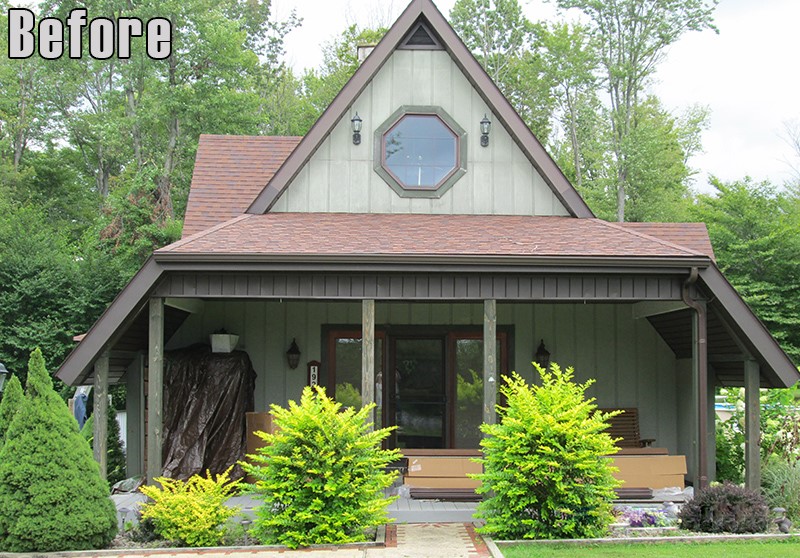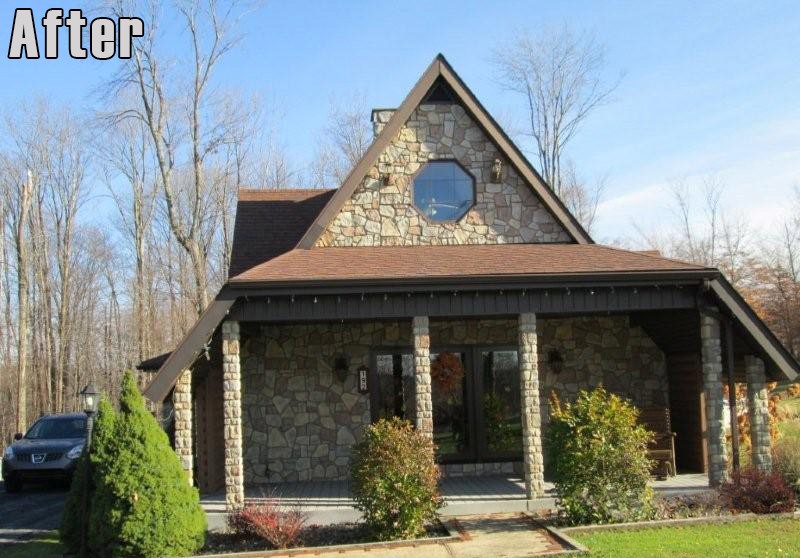 "I just wanted to share the before and after pictures of our home after using your products. We can't believe the difference it has made, we are so happy with it. We have received so many compliments. Most people don't even know that it isn't real stone. Great job and a great product! Thanks for all the tech help as well." - Thomas P. - Brockway, PA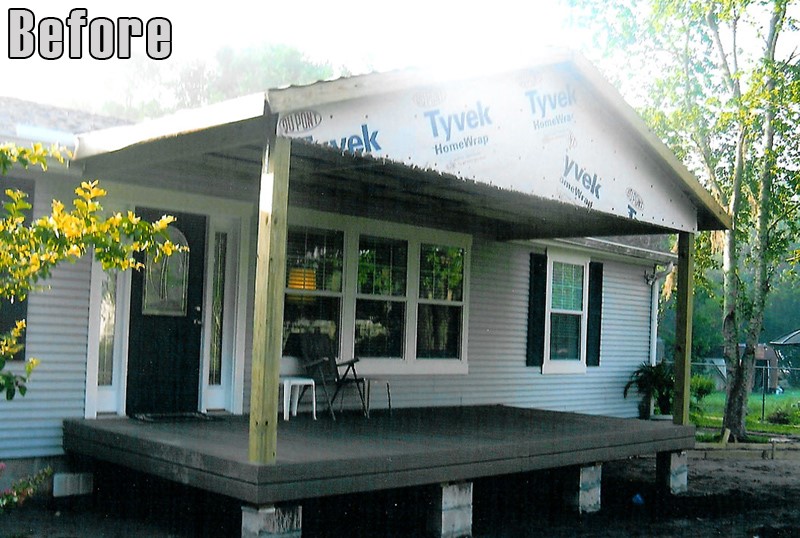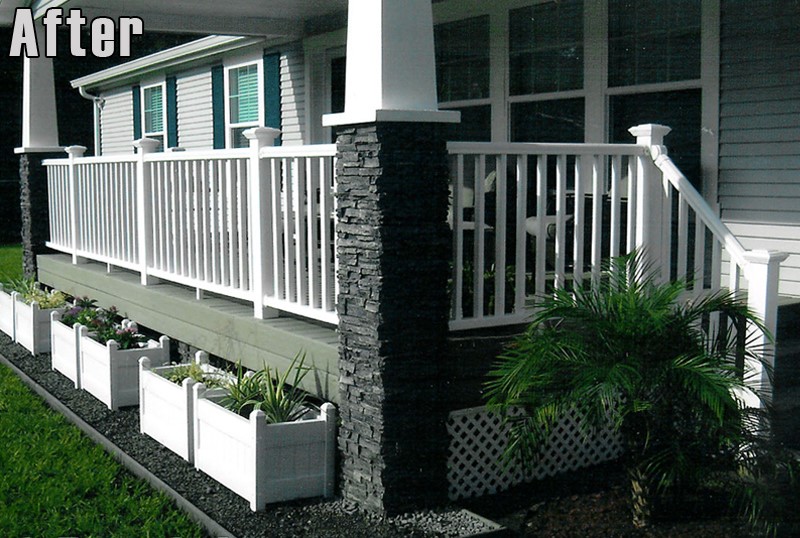 "Let us start by saying, we couldn't be happier with your product and the look that was achieved; just as we imagined it" - Denise C.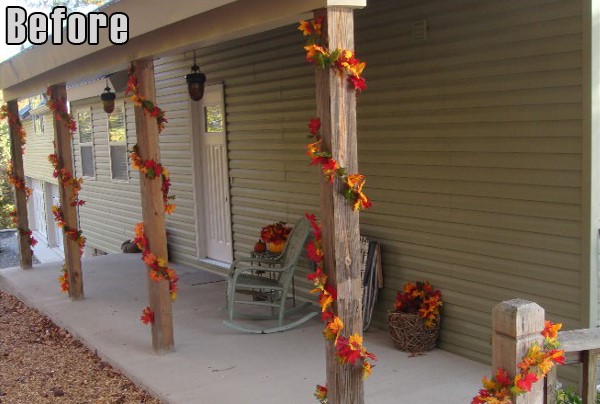 "We endeavored to modify our basic lake house into a craftsman style cottage appearance and the Dry Stack column wraps helped us move in that direction. My neighbor and my sister were so impressed with the appearance they are in the process of placing orders for use on their homes." - Tenn Griff, Middle, TN
Benefits of Choosing Faux Brick and Stone for Your Outdoor Columns
Faux column wraps, sleeves, and mailbox kits are made to be just as eye-catching as they are durable. There are many reasons that going faux is a smart choice.
Each column wrap is molded from real stacked stone or brick to achieve a completely realistic replica of natural brick and stone.
Using our detailed installation guide, upgrading your home's outdoor columns is easy to do yourself in just a few hours.
With this DIY project, you'll keep more money in your pocket by not hiring a contractor.
Made either from medium density polyethylene or to high-density polyurethane, each outdoor column wrap or sleeve is made to last. They require little to no maintenance and are resistant to pest damage, cracking, chipping, and fading in the sun.
Taking your house with columns from ordinary to interesting is easy on you and easy on your wallet! With plenty of earthy tones to choose from, there is a faux brick or stone column wrap to fit your home's style.
Click below to view more project photos and learn about this product!