If you're a business owner with a property that's in need of enhanced visual appeal, but don't want to spend too much money and time remodeling the exterior, eye-catching outdoor business signs are a solution that many have found to work.
Outdoor business signs enhanced by our decorative columns are a great way to attract new customers.
When your business has a prominent sign with an attractive design, you can be confident that it will attract much more attention. To their pleasant surprise, our entrepreneur customers have experienced increased business after upgrading their signs with our decorative columns. Our customer, George from Michigan, sent us a picture of his sign, along with his comment below: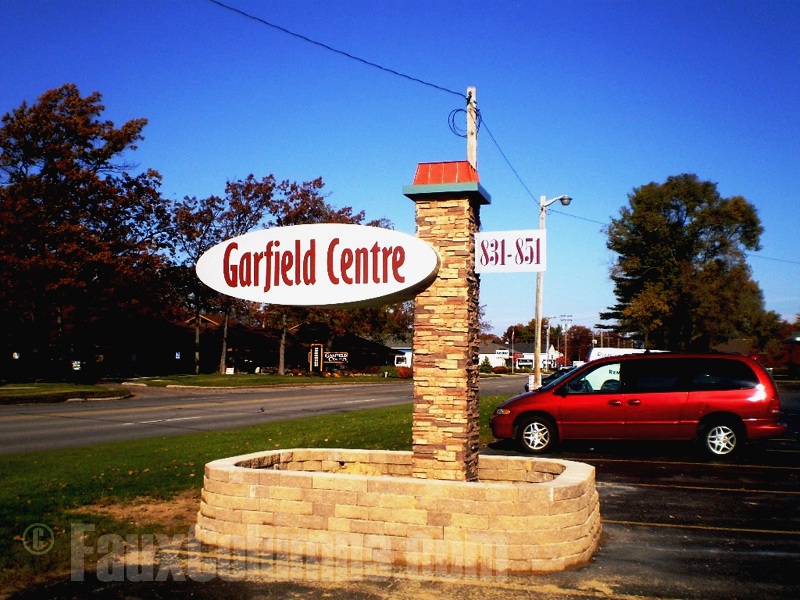 George of MI loves how his outdoor business sign stands out with a faux drystack column.
The Faux Column product gave us a realistic stone look without the expense of a mason. Customer service was exceptional. This is the first time we have used this product. I would recommend it the other FASTSIGNS owners. –George from MI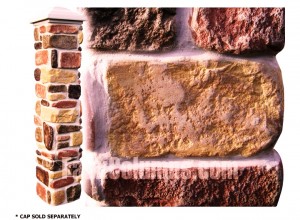 Decorative columns like our Ashford River Rock posts are a fantastic way to upgrade your outdoor business signs.
Created from master molds made of actual stone, our columns possess all the visual and textural details of the real thing. Passersby will think your sign posts were put together by a professional mason. Composed of high-density polyurethane, our columns are extremely durable and require no maintenance. Weatherproof, they resist the climate extremes of rain, sleet, snow and heat. Their lightweight quality also makes it easy enough for you install them on your own, in no time.
Consider fake stone and brick columns as an effective way to upgrade your commercial sign. In the process, you'll be improving your business.
Below, take a look at more photos sent to us by our customers for ideas on how faux columns can bring out the best for your business sign. They are a simple, budget-friendly, and eye-catching way to let your business stand out from the rest.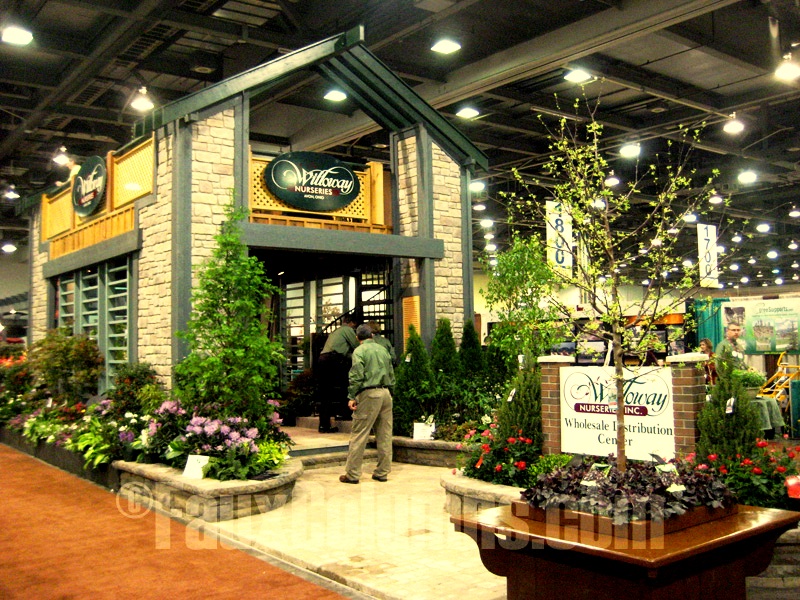 Our decorative columns also work beautifully for indoor business signs.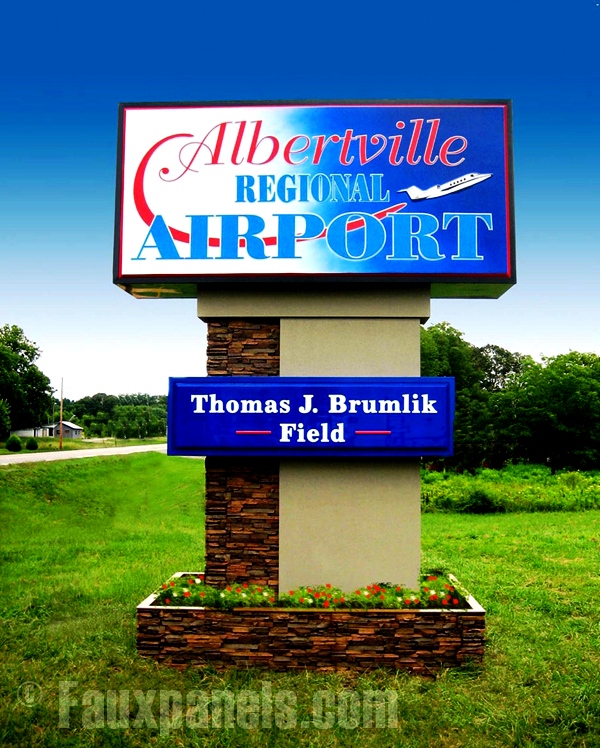 Decorative columns are a practical way to add appeal to outdoor business signs.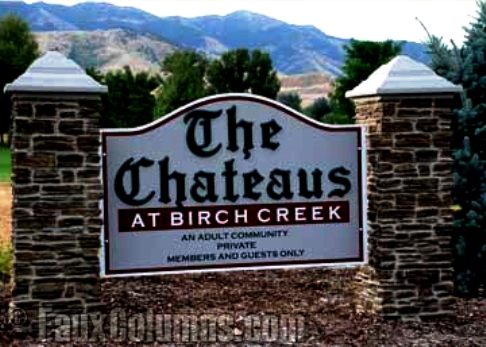 Outdoor business signs like this one have added appeal with faux ledgestone columns.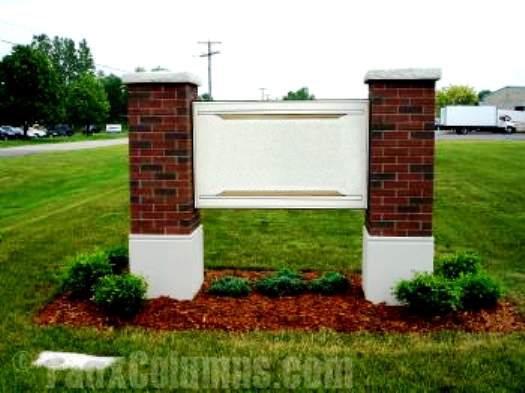 Faux brick decorative columns add beauty and class to outdoor business signs.
Outdoor business signs upgraded with our decorative columns is an easy way to boost customer interest.