Open floor plan designs can be greatly augmented with the use of faux beams.  Installing them on the ceilings and walls of a large open room can help demarcate the different areas such as kitchens, dining spaces, entertainment centers, office alcoves and more.  This use of beams helps to reinforce the boundaries of each area, without taking up valuable floor space.  In the process, the beams lend each area the charm of real wood, while adding appeal and comfort to the entire room, as you can see in the customer images below.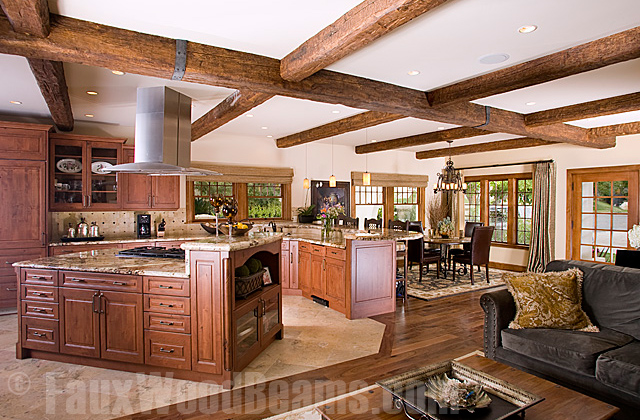 Open floor plan design with Timber ceiling beams
In the photo below, you'll see a single Woodland beam spanning the length of the area between the kitchen and dining area, with another beam being used as a pillar at one end of the island.  Thanks to this, both areas in the room feel like rooms of their own.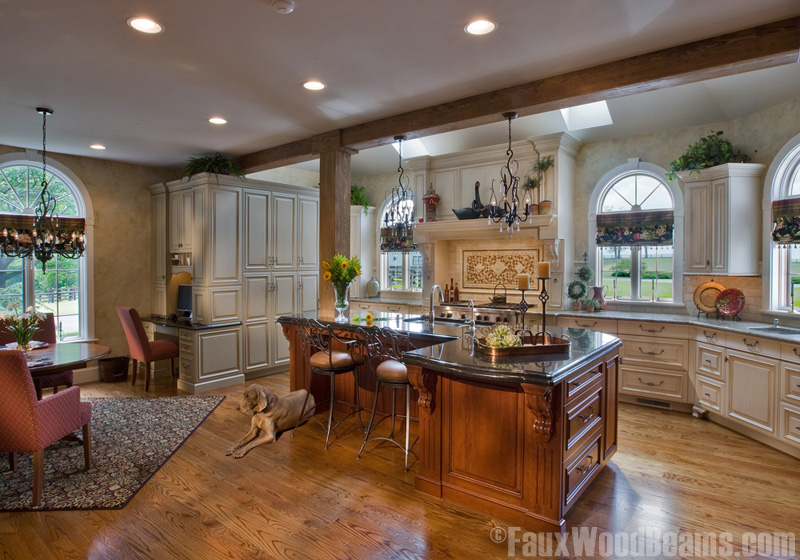 An open plan kitchen enhanced with a single Woodland beam and pillar
The two photos below show how a single beam can be used as a header separating a kitchen from a dining room or living room.  In the before-after photo, you'll see the simple, but powerful difference a single beam makes for the ambiance of the area.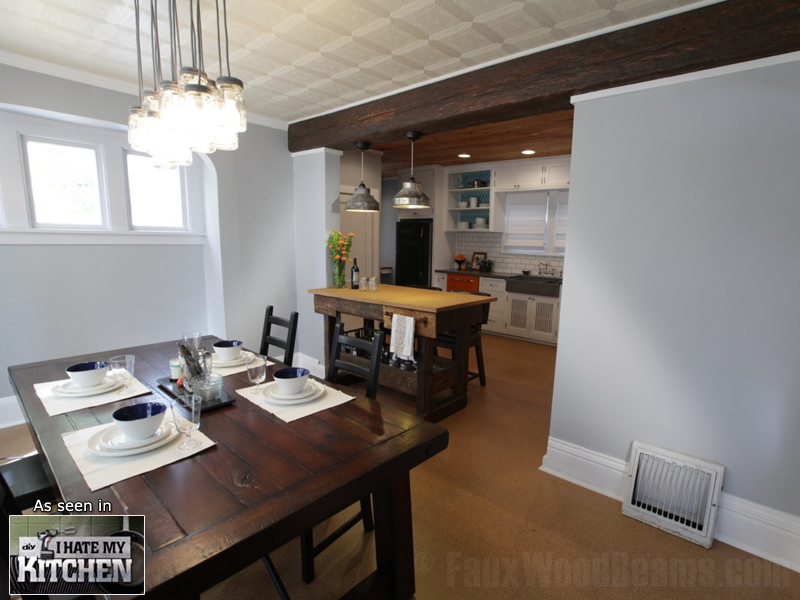 Other customers use two beams to lend added character to a kitchen and adjoined sitting area.  In the photo below, this style is used with our Timber beams in a small kitchen and dining nook.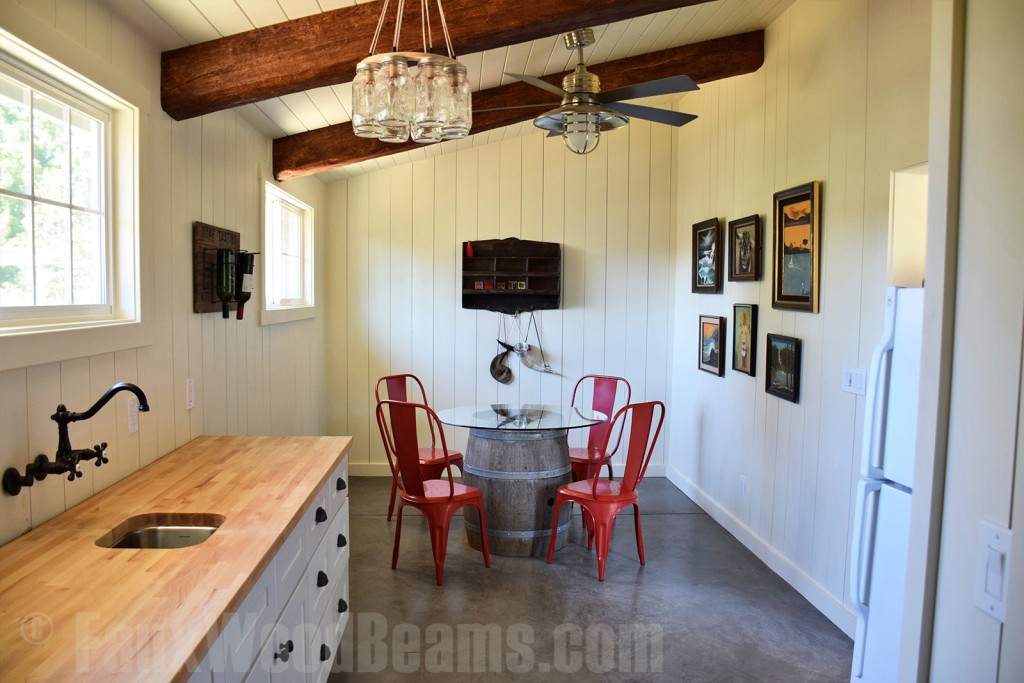 Two beams overhead a dining nook create a cozy atmosphere
Pecky Cypress beams arranged in a ladder design over the kitchen island.  This gives the kitchen a distinguishing look, separating it from the adjoined dining area in the background.
Pecky Cypress beams in the kitchen
Lastly, the two images below show different angles of an interior where Axed beams are used to frame the ceiling and walls in the middle of an open space room, giving the living room and dining area their own borders.  The result is an elegant, old-world look that gives both spaces considerable charm.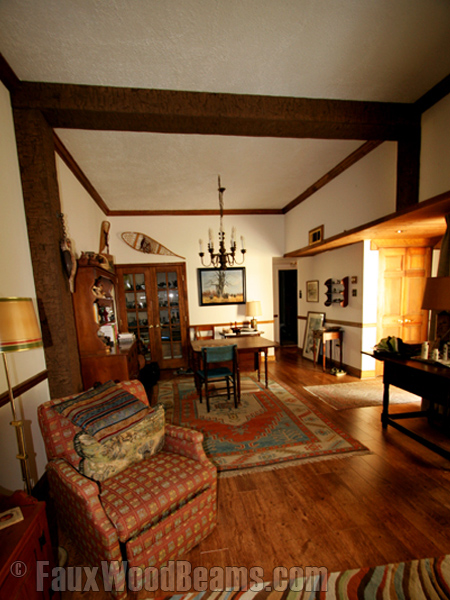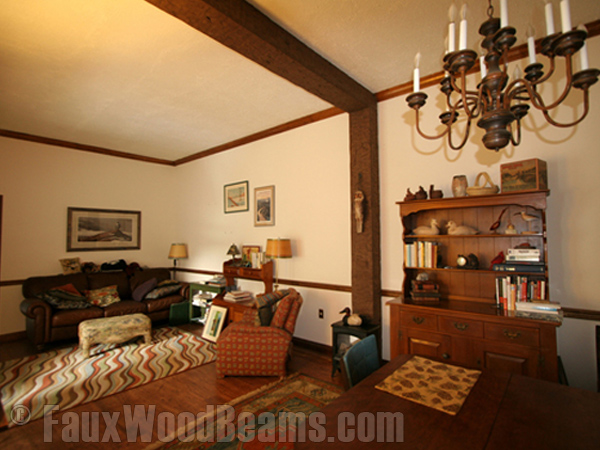 Lightweight and easy to install, faux beams have the striking appearance and texture of real wood.  Whichever style of beam you choose; your open layout will be transformed. What other décor elements could you use to divide a large open space? We'd love to hear your ideas.