Tony Bruning, from Bruning Legal in St. Louis, recently sent in pictures of a new accent wall he and his brother-in-law installed in waiting room of their newly renovated law offices. What makes this project blog-worthy are the subtle design cues they incorporated to make the wall really stand out.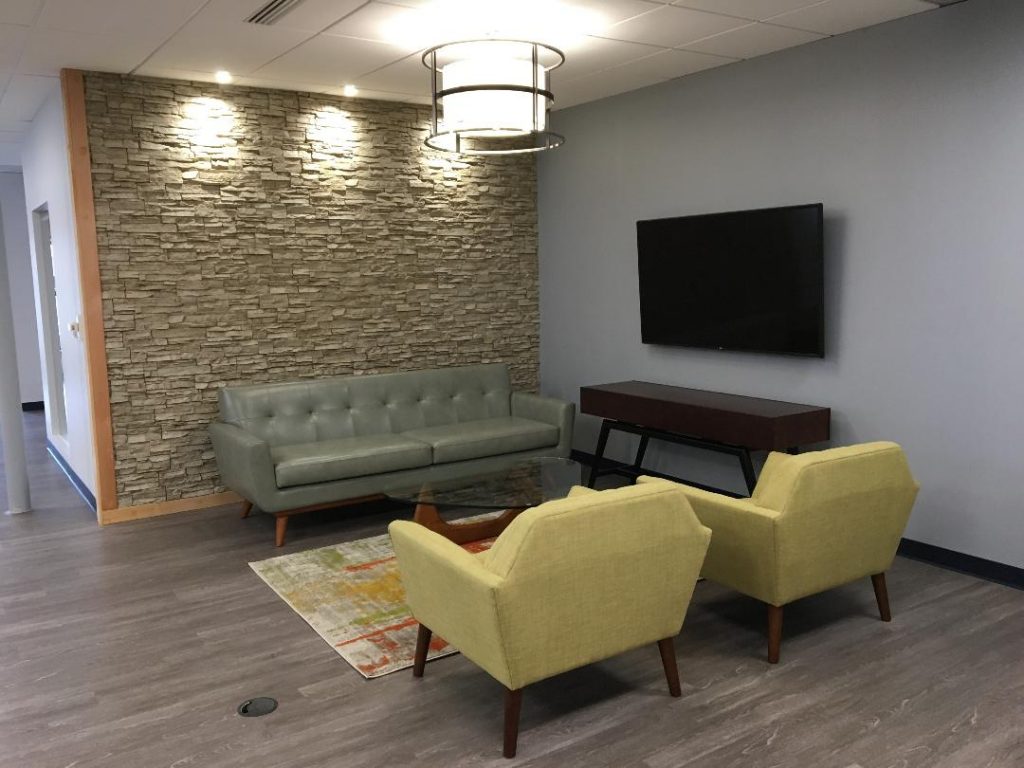 "The wall looks amazing," Tony writes in the email that accompanied these pictures. "My brother-in-law helped me with the installation last weekend and we look forward to years of enjoyment."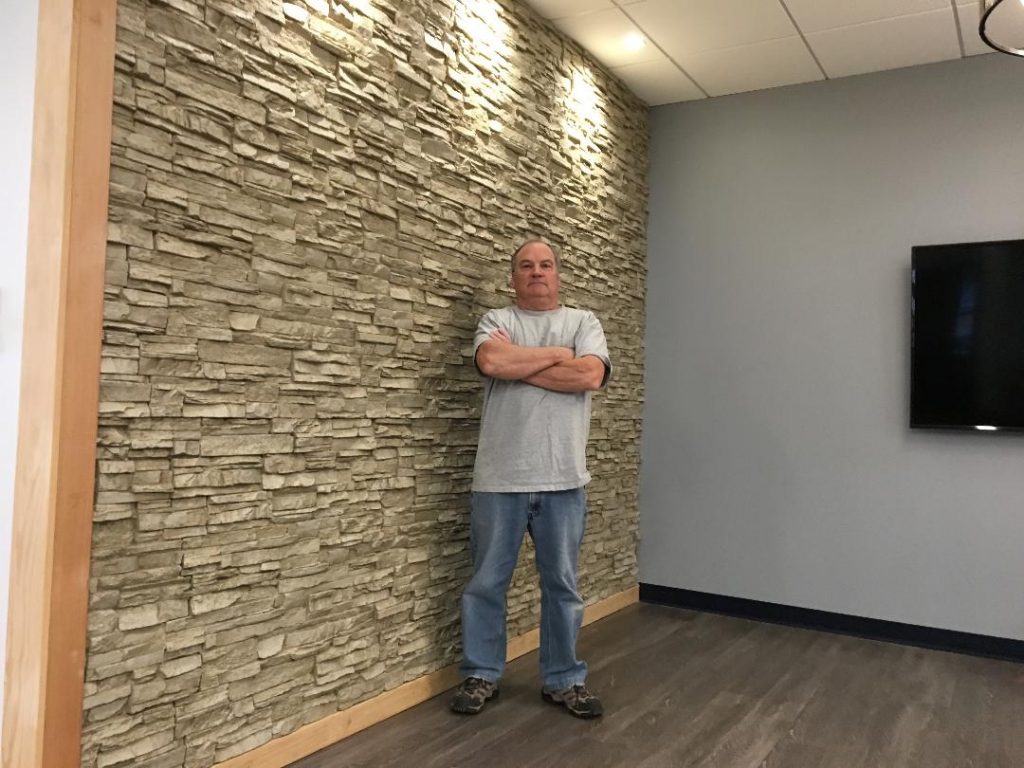 Tony installed the wall paneling himself with the help of his brother-in-law.
Tony covered one entire wall in the waiting area with our Colorado Stacked Stone panels in Creamy Beige color - and they make a dramatic and striking showpiece that really helps elevate what could have otherwise been a drab and mundane office interior.
But what we really like about the project are the details most people probably wouldn't think of doing - which really take it over the edge.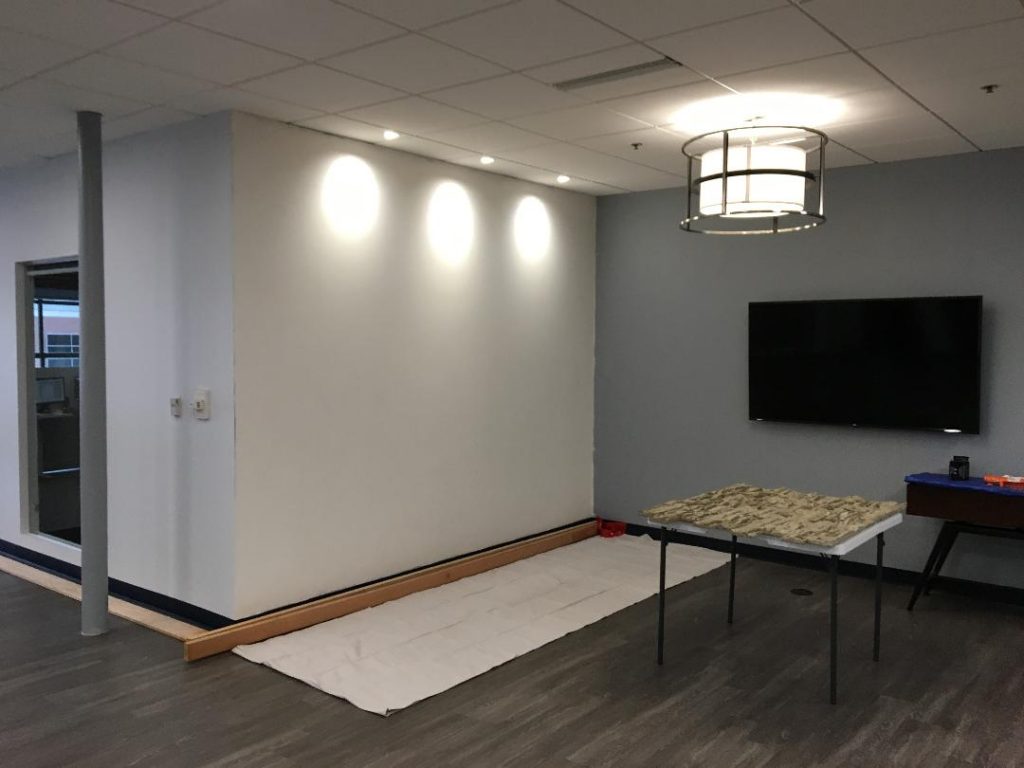 BEFORE: Tony installed the pine edging first
The first literally is the edge. One of the challenges of an accent wall is how to finish the edges in a way that looks appropriate, and what Tony did was follow the solid advice of keeping things simple. He installed pine edging to the walls - which neatly finished them off in a way that was practical, stylish and uncomplicated. There are a variety of different approaches he could have taken - like using our accessory trim or ledgers - but we think the wood really contrasts and complements the stone texture of the panels.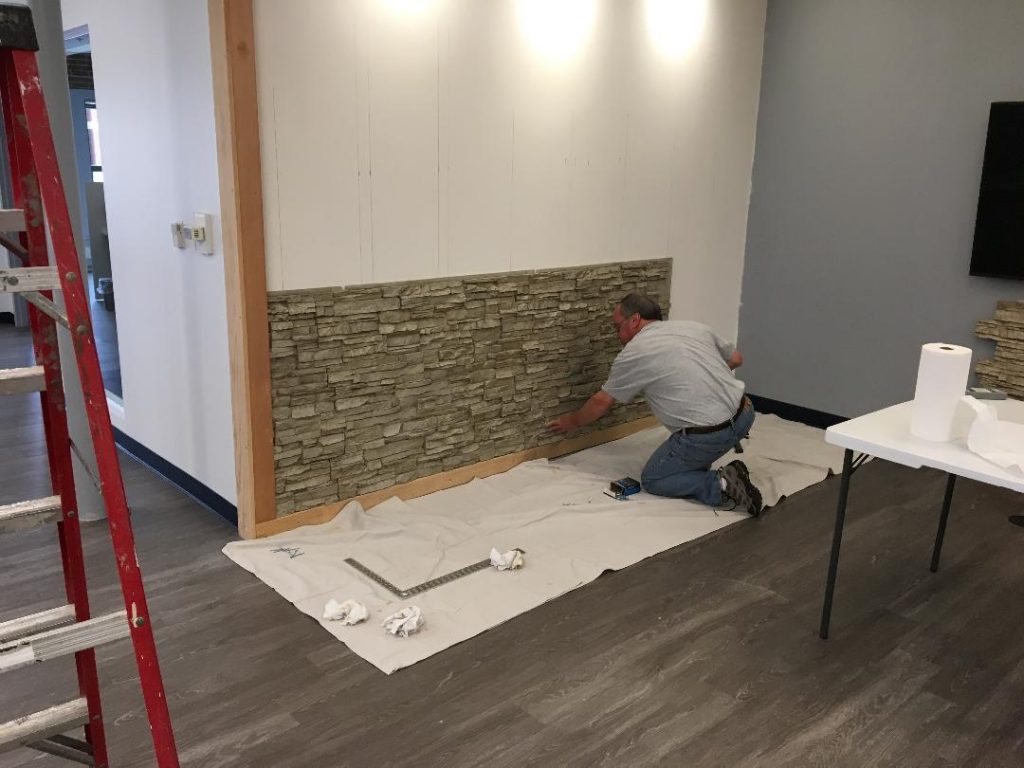 The panels were attached with construction adhesive, starting from the bottom, across and then up.
The second was even more subtle - take a look at the ceiling and you'll see a subtle line of recessed spotlights. These light up the accent wall, but are angled to emphasize the vivid, three-dimensional texture of the faux stone. It almost turns the wall into a piece of artwork for the office.
The final step was to trim the final wall panels to fit - which can be done with a regular wood saw.
These are minor details, but make a big difference - and demonstrate how even something as straightforward as an accent wall can be enhanced and improved with the addition of a few thoughtful design cues.