Often, the original siding on our homes or businesses can start to appear uninspiring and drab. We know it could use an upgrade, but don't want to spend too much money or hire a professional to do the job for us. Then we see new siding ideas that we love the look of, but know it would be too expensive and labor-intensive for us to install. This is where faux comes in. One of the best, most cost-effective ways to bring the classic look of brick to your remodeling project is with our imitation siding.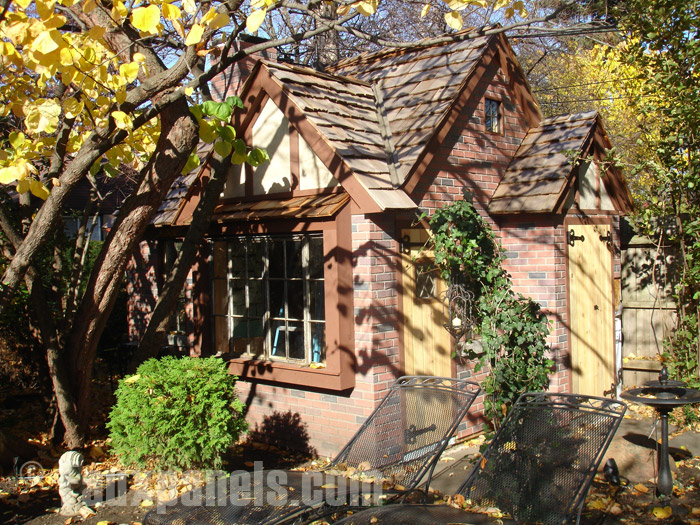 A recent customer's comment of their experience of them says a lot about the panels:
I just had to write to tell you how many compliments we have gotten on the purchase of our Faux Panels. My neighbors can't believe that they're not REAL brick. Putting them up was fairly easy, after we squared off the ends. We had a system, my Husband would apply the glue and I would put a couple of nails in the panel to make sure they would stay up. So now all of my neighbor's want to have THEIR next party at my house, since it looks SO GREAT! THANK YOU for making a product that is EASY to use and will STAND UP TO THE WEATHER, and doesn't cost "AN ARM & A LEG". - John K. Freeport, NY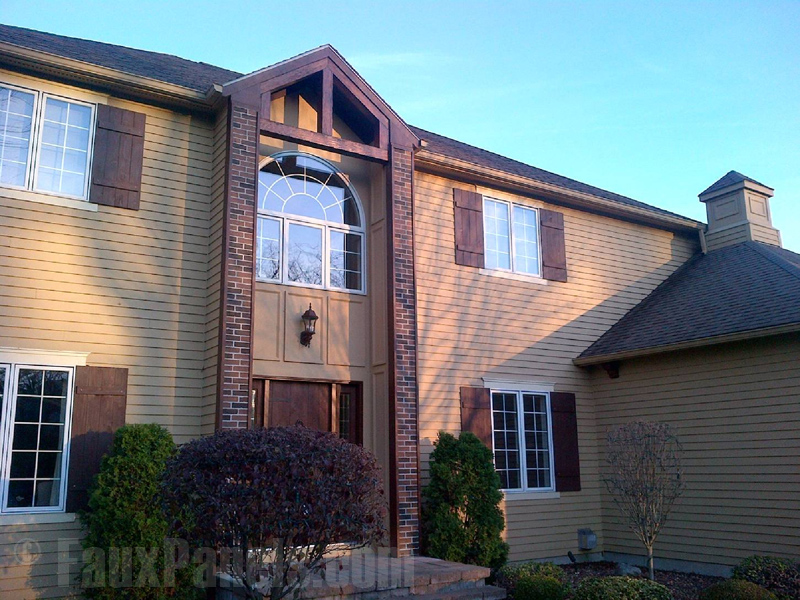 Ideas for exterior entrance areas can be realized
Made from robust and sturdy polyurethane, our panels are crafted from molds made of real brick. Carefully detailed with tones that replicate genuine brickwork, they're impossible to distinguish from the real thing.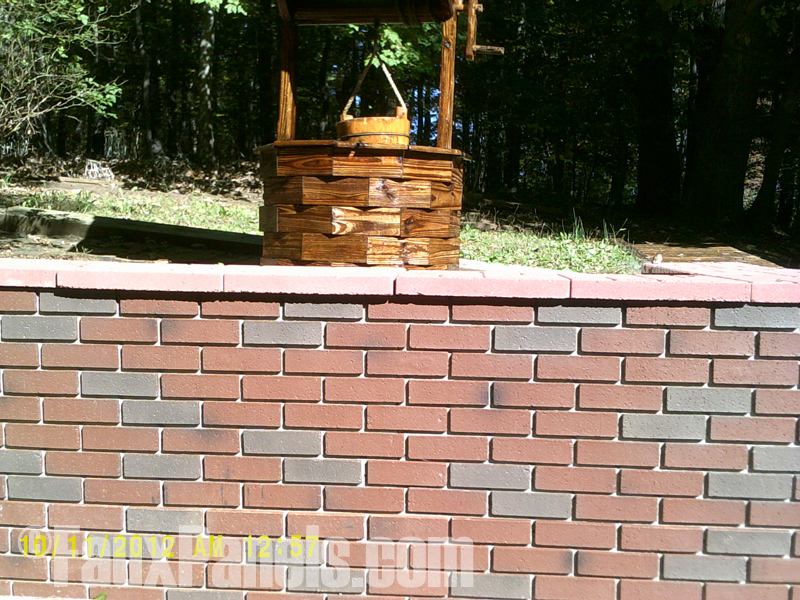 Enhance the design of any retaining wall.
Even better than brick, the panels' material withstands all kinds of severe weather conditions. Heavy wind, moisture, biting cold, overwhelming heat, and all other forms of wear and tear won't damage these panels like they would real brick. In fact, they'll look like new throughout the years to come, and will never fade, crack, or peel.
Revamp a convenience store exterior.
And weighing just a fraction of real brick, they are a breeze to install. Simply install the panels directly to an existing wall with standard construction glue and screws, and you'll have a transformed wall. Once you're done installing them, your neighbors will have a hard time believing you didn't hire a mason.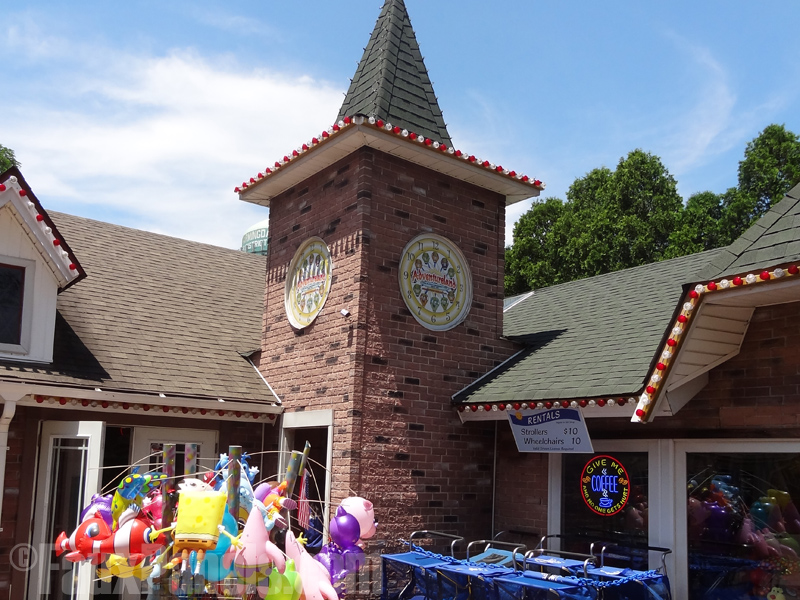 Theme park exteriors
Available in a wide range of colors and textures the panels provide many possibilities for siding designs of all kinds, indoors and out.
Home foundations
Take a look at the Before/After images below, of customer projects. Do you see any that inspire your designs?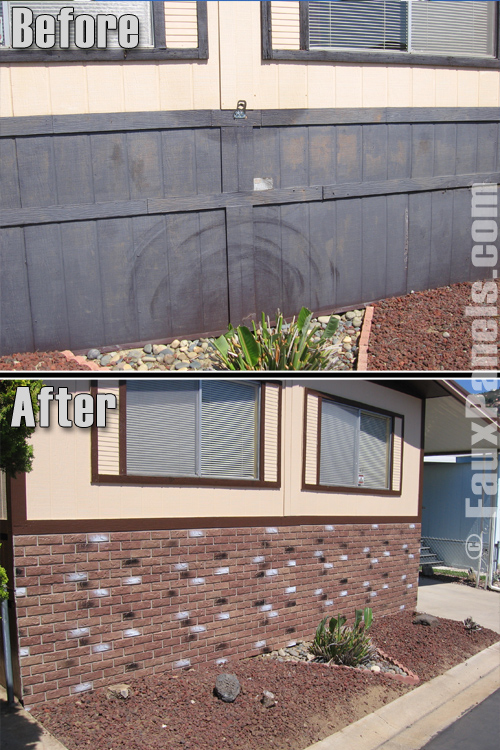 Create attractive exterior wainscoting on your home.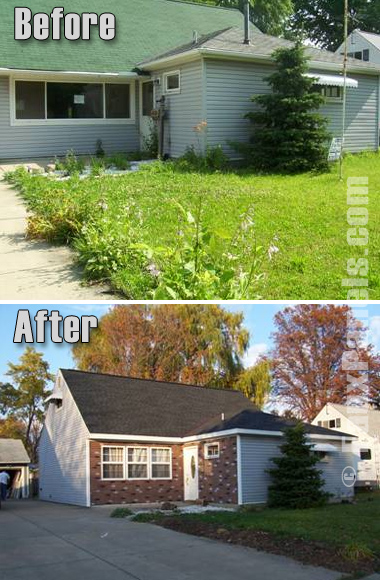 Add new charm to your home's exterior.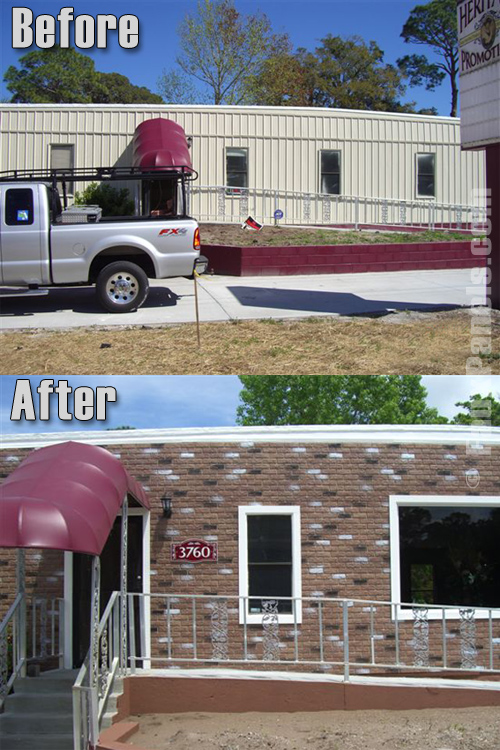 Upgrade an office exterior
If you'd like to learn more about the kinds of panels discussed above, click here to visit our Brick style page.