Tanner Westlake from South Dakota shared pictures of his fantastic project - a new fireplace veneer with a bar to match.
South Dakota is quietly booming - with city Sioux Falls now ranked as the fourth fastest-growing economy in the United States. And with affordable housing and beautiful countryside to enjoy, it's becoming an increasingly desirable place to live.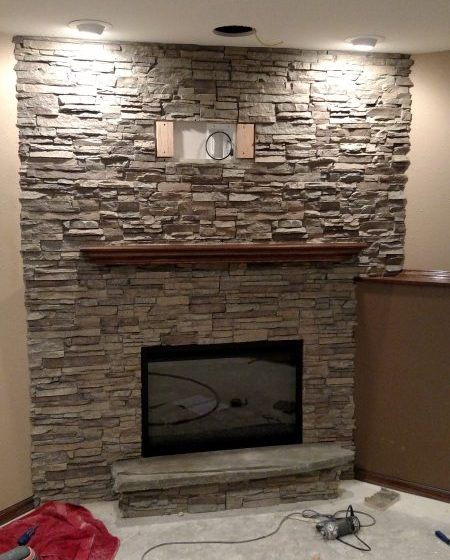 New fireplace veneer installed
We were delighted to receive these photos from Bismarck, SD resident, Tanner Westlake.
Tanner wanted to upgrade the look of his quietly comfortable modern home, and turned to fauxpanels.com for inspiration and materials. After browsing our website, he selected Norwich Colorado Stacked Stone Misty Morning panels to create a stunning new fireplace and bar.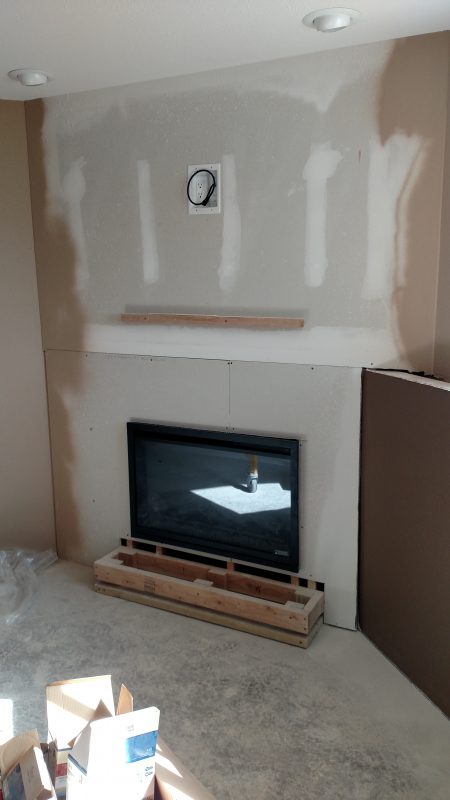 BEFORE: The fireplace is made from regular framing and drywall; and Tanner installed the panels directly onto the surface of the new wall.
The After pictures reveal a stunning fireplace that looks like it's really made from intricately hand-stacked stone. In reality, the veneer was created with the panels; attached to the surrounding drywall with construction adhesive and screws.
Tanner cut the panels to size with a regular wood saw, and then mounted them to the drywall, starting at the bottom left side and slotting each column of panels into each other. Because our panels connect together like jigsaw puzzles, the pattern is absolutely seamless; and Tanner prevented there being a repetition of patterns on the row above the first one by cutting the first panel in half, and off-setting them.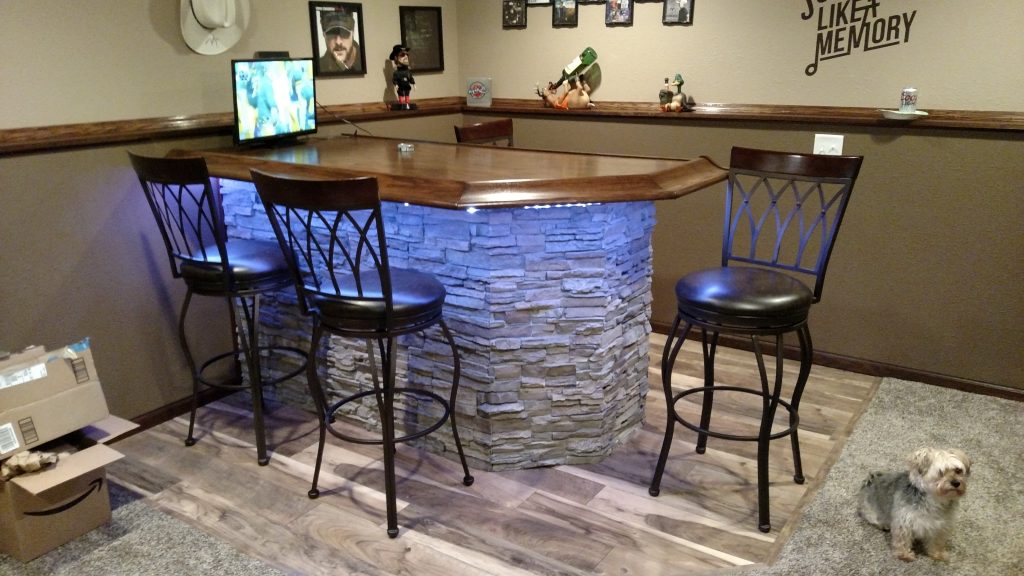 A matching bar really brought the room together; and Tanner took it up a notch by adding LED lights underneath.
To match the fantastic new fireplace, Tanner used the same style of panels on his bar - surrounding the base with a row of panels. The challenge he faced here went slightly beyond simply cutting the panels to size. Instead, to keep the pattern seamless, he had to miter the corners to make them look like a continuous stone surface.
Although mitering is definitely a little more advanced than simply measuring and cutting panels, it's still not beyond the means of most competent home carpenters; and to help we've made a number of articles and videos about mitering. This one below is a great example:
Using that technique, Tanner was able to seamlessly surround his bar; and the result was a matching fixture that made the fireplace look even more authentic.
As far as double-hitters go, we think this DIY project is a triumph. The finished fireplace and bar look terrific, and really add some character and style to Tanner's South Dakota home.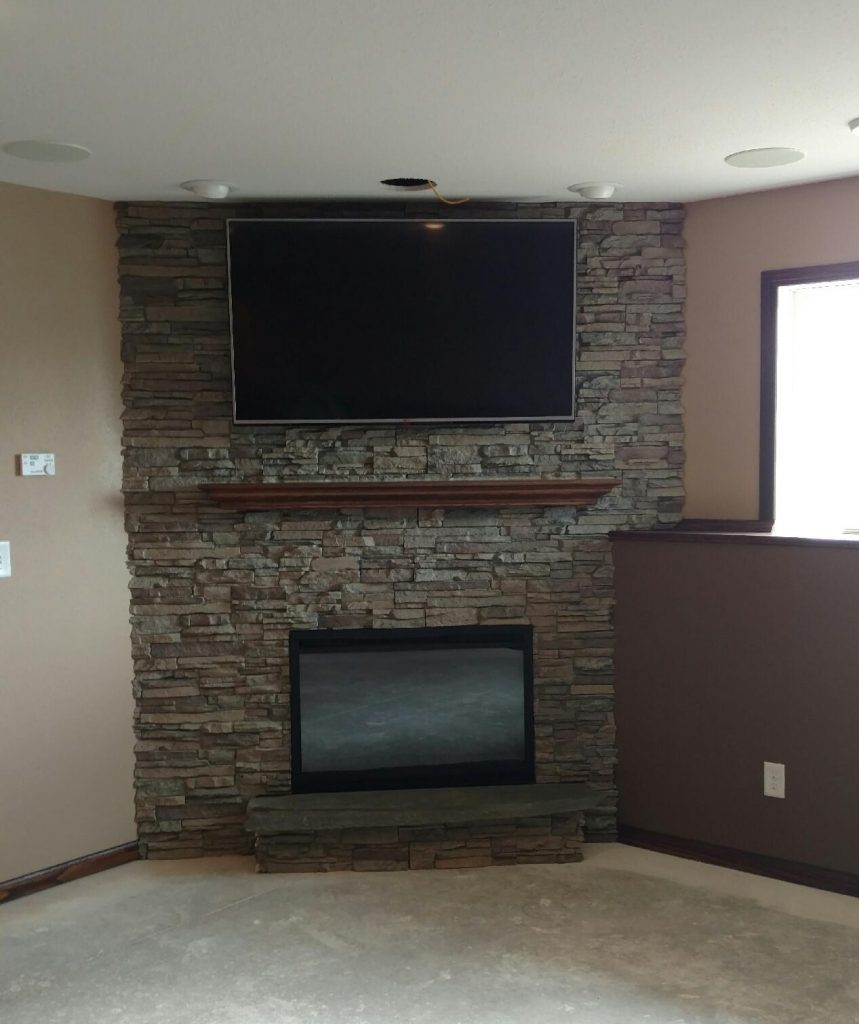 We love the finished fireplace!

Do you agree? Let us know in the comments section below.