Check out this bedroom with truly magnificent medieval style decor -- a transformation finished off with Timber Beams and Corbels.
We get a lot of photos of our beams in action, and all of them are impressive. However, the 'wow factor' from this project by Tony is difficult to beat.
"I decided to transform one of our bedrooms into a Medieval room to display my crossbows, swords and other collectibles," Tony wrote to us, enclosing pictures of his project. "The walls were sculpted with joint compound, textured and airbrushed. I even created a faux fireplace which has a very realistic fireplace insert, then created two stained-glass windows to go with it."
We think the textured walls look great - but one alternative he could have used would be the stone look panels from our sister site, fauxpanels.com.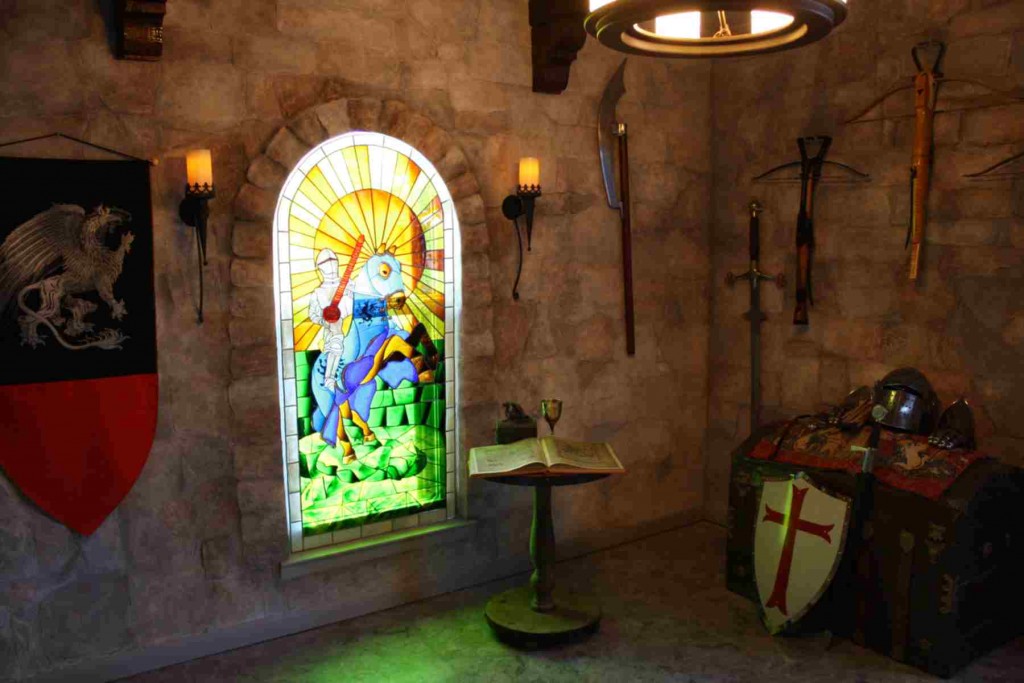 Tony uses the room to display his collections of swords, crossbows and other medieval collectibles.
"After completing most of the room," Tony continues, "I looked up at the ceiling and felt something was missing. I went online and was pleasantly surprised and happy to find FauxWoodBeams. That's exactly what my room was missing!"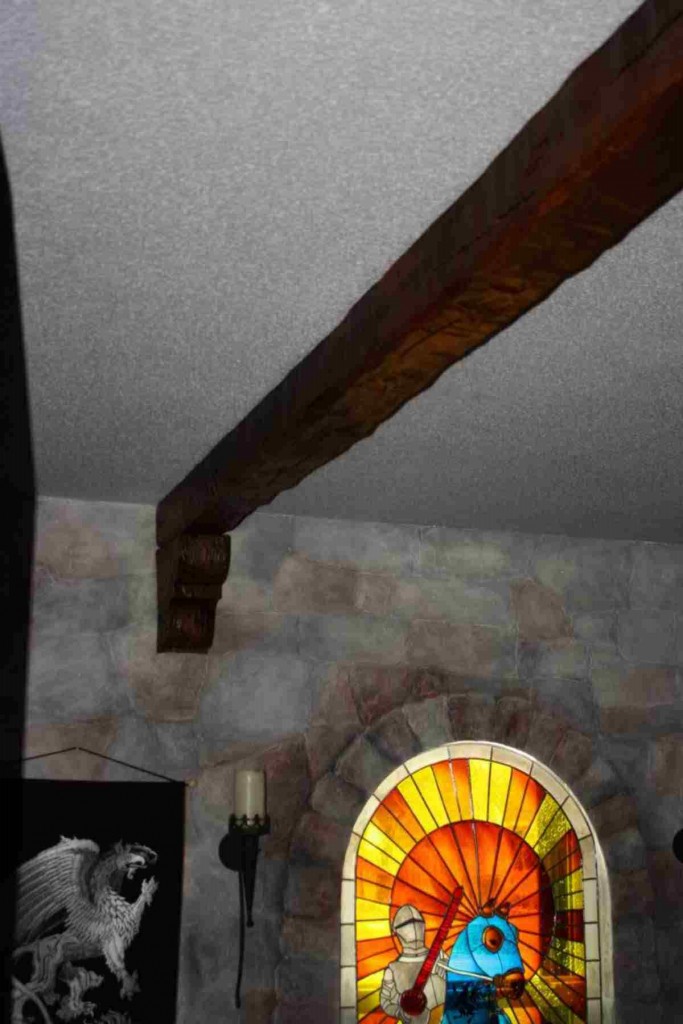 Tony ordered our beams unfinished, so he could stain them himself to match the rest of the wooden features in this room.
Tony eventually chose our Timber beams and matching corbels. Molded from real wood, they are both vividly realistic, and capture every grain, knot and imperfection of the real wood in lightweight, durable high density polyurethane.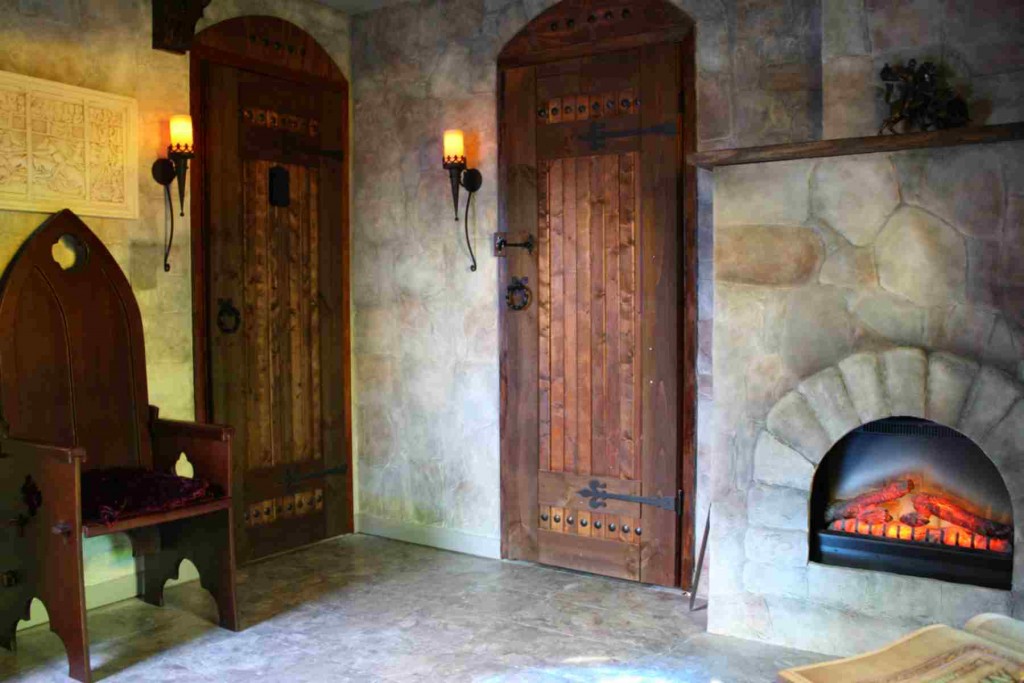 The beams and corbels were stained to match the wooden elements in the room, including the doors and throne style chair
"I placed my order after carefully taking measurements," Tony writes. "The beams and corbels were soon delivered. I then stained the beams to match the other wood items in the room. The beams looked great after drying. Installation went without a hitch and my room was complete. I couldn't be happier with the results."
We think the room looks stunning. Tony's trick of ordering unfinished beams and staining them himself really brings the whole room together, as every item of wood matches.
What do you think? You have to agree that this is undeniably one of the most dramatic projects we've ever posted here.