Fauxpanels.com customer Debbie Mentier created an understated yet beautiful living room accent wall with Norwich Colorado Stacked Stone panels in Motley Gray.
One of the classic design techniques we've featured many times in this blog is the "accent wall." That's when you use a particularly eye-catching surface covering - from a bright coat of paint, to our stone-style panels - on a small section of wall, rather than every wall in the room.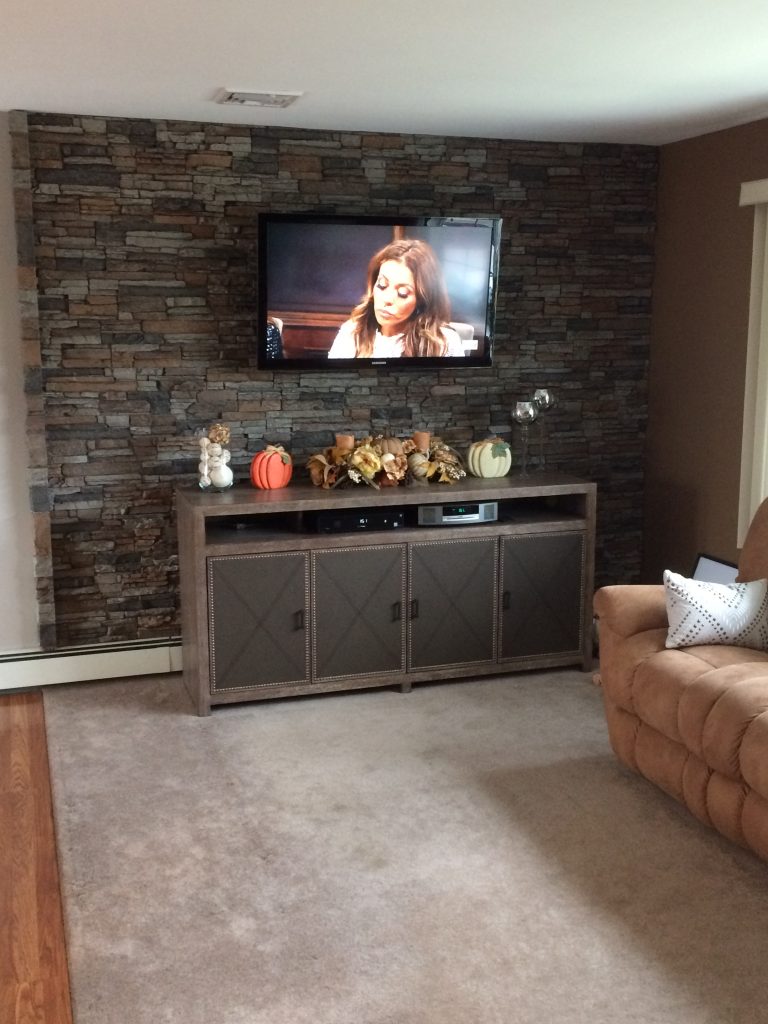 Debbie's finished accent wall
There are multiple benefits to this. First off, it's often a lot more cost-effective than trying to cover four walls in a particular material. Secondly, it often emphasizes the material more. An entire room painted in a vivid color might be overwhelming. A single section of wall is striking, but tasteful. It's a very effective design technique and one that's gone from the playbook of elite interior designers to more and more enterprising homeowners.
Today we're excited to share this project. Debbie wanted to add some classic style to her living room, but didn't want to go over-the-top. Her solution was to create a small accent wall behind the TV using the stacked stone panels.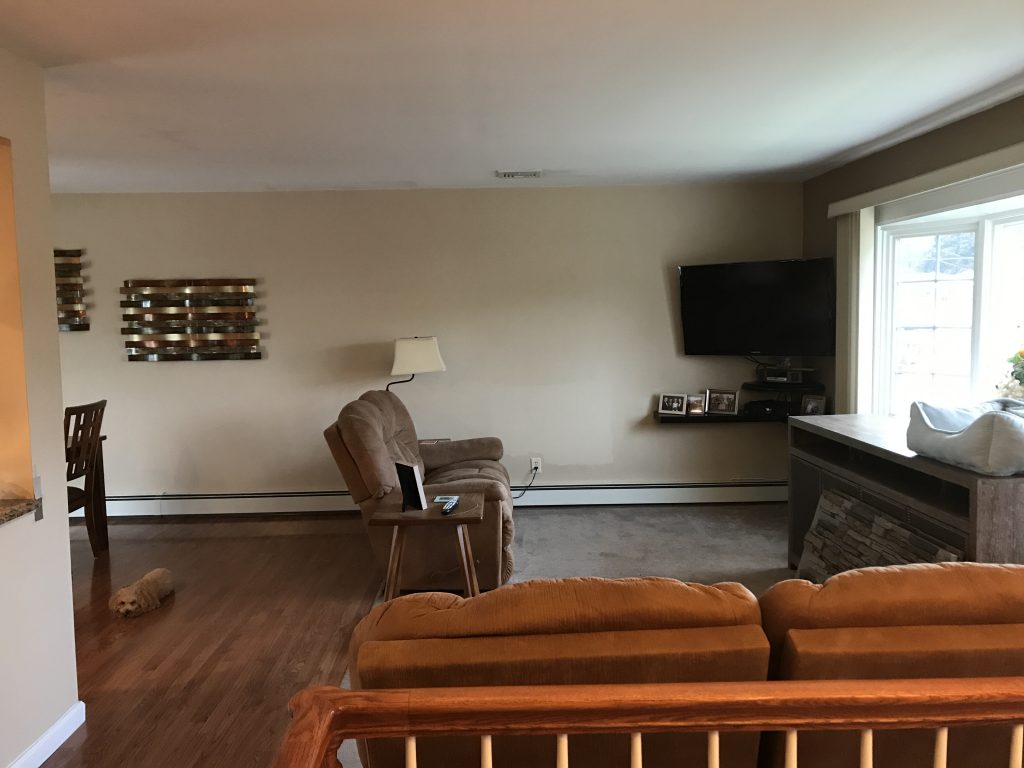 BEFORE: The wall was drab and uninteresting.
As you can see from the before and after pictures, Debbie only covered part of the wall - installing the panels directly onto the existing drywall with construction adhesive and screws, and adding borders to the edges with our matching Norwich stacked stone accessories.
That would have looked awesome if she had stopped there - but then Debbie took it a step further. One of the reasons she selected this particular stretch of wall is because it's where the TV was installed. Hanging a TV from the wall is always awkward because you'll often have cables and wires hanging down, that look ugly and distracting. Debbie was able to run the power cables underneath the panels - hiding them completely from view and making the TV space look clean and uncluttered.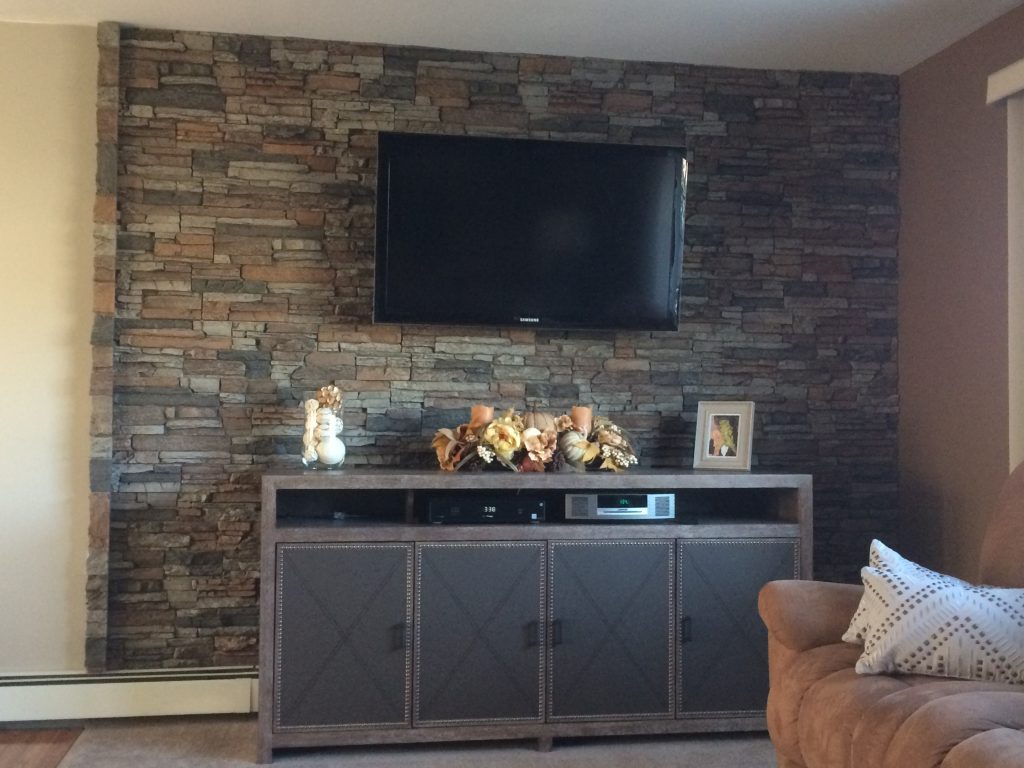 No wires or cables!
If you have questions about mounting the TV, the answer is simple. The panels are made from lightweight and durable polyurethane, which can be cut and drilled with regular woodworking tools, meaning that Debbie could install and secure the TV mount into the wall studs through the panels.
The end result looks fantastic, and we're so proud that Debbie chose to use our product to achieve it. But don't take our word for it! In her email to us Debbie wrote:
We couldn't have been more pleased with the product and the ease of installation! This project was completed just in time for the holidays and we had so many family and friends over and received so many compliments on the wall! We even had our next-door neighbor call and order the same faux wall panels for there living room. We can't wait to plan the next project!