This living room update demonstrates the simple elegance of adding our faux salvaged beams to a ceiling.
Salvaged wood, also known as reclaimed wood, is one of the hottest commodities in home design at the moment, and a regular sight on shows on HGTV and other networks. Seeing the finished designs - looking both rustic, yet contemporary - its easy to see why this material makes such a striking aesthetic.
We've written before about the appeal of reclaimed wood - but also its drawbacks. For a start, it can be expensive and unreliable to get a hold of. As its name suggests, the wood is sourced from demolished buildings and other re-purposed sources, which means the amount of material available is utterly dependent on how much was used in the original construction.
This causes a problem because the delicate decades of aging and weathering can be completely different to another structure's; making it difficult or sometimes impossible to match once one source has been tapped out.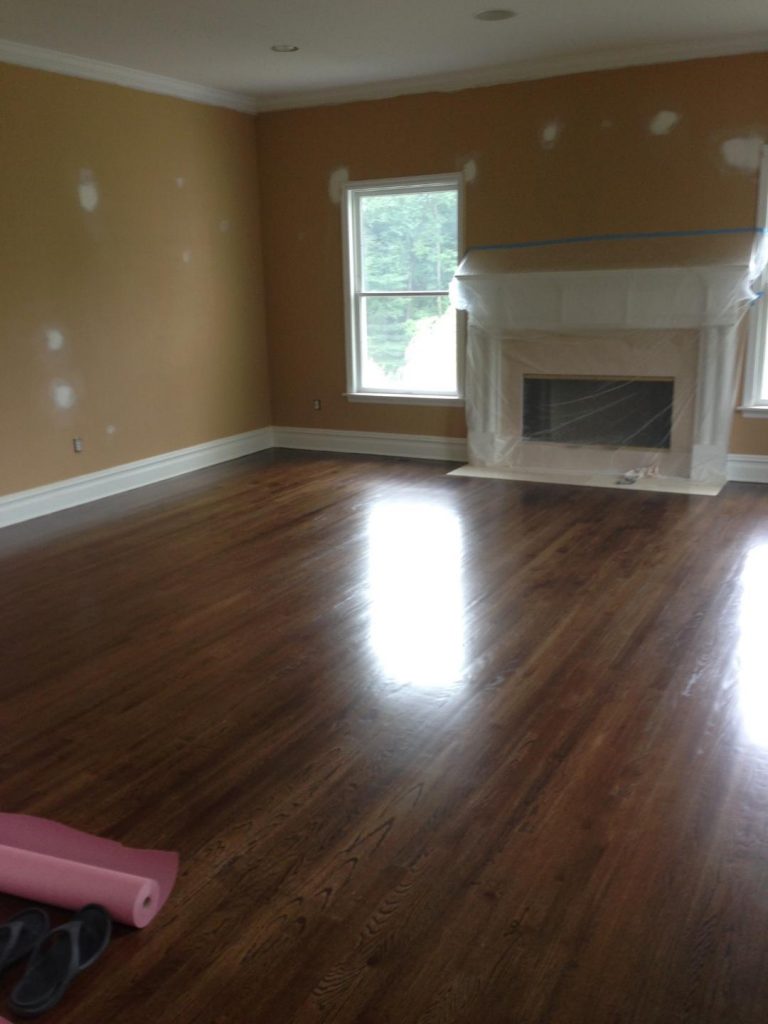 Secondly, reclaimed wood is often treated with chemicals to eliminate mold spores, termites and prevent rot. This means that it is actually a potent source of VOCs (volatile organic compounds) which can cause health issues and trigger asthma - often as much or even more than 'new' wood.
Even worse is when the wood isn't treated - because then unsuspecting homeowners can find themselves bringing something into their home which contains mold spores, is rotting, or can even harbor termites or their eggs.
This is why we were excited to launch our line of Custom Faux Reclaimed Beams, which are made from lightweight and durable polyurethane foam using molds taken from actual lengths of reclaimed timber. The result is a stunningly realistic facsimile that provides the look and aesthetic of the real thing without the headaches.
The before and after photos above were recently sent in to us by a homeowner who installed these style beams on their living room ceiling - and you can see how great they look against the white painted planks. They're affordable, easy to install and once attached they're practically indistinguishable from the real thing.