This customer's living room mantel project demonstrates how you can successfully blend faux with real wood in interior design.
John's gorgeous Londonderry, NH home has a plethora of traditional design details - not least of which is this beautiful, stacked stone fireplace. The home also features authentic exposed wooden timbers - a rarity in America and a truly beautiful feature of John's historic home.
When it came to adding a much-needed mantel to John's fireplace, though, he faced a dilemma. Adding a mantel made from real solid timber would have been expensive and impractical - adding almost 100lbs of weight to the fireplace and involving some serious structural support. But John didn't want to add anything else that might not John also wanted to make sure the mantel would harmonize with the current wood fixture in his home - including the exposed beams, and the beautiful hardwood floors.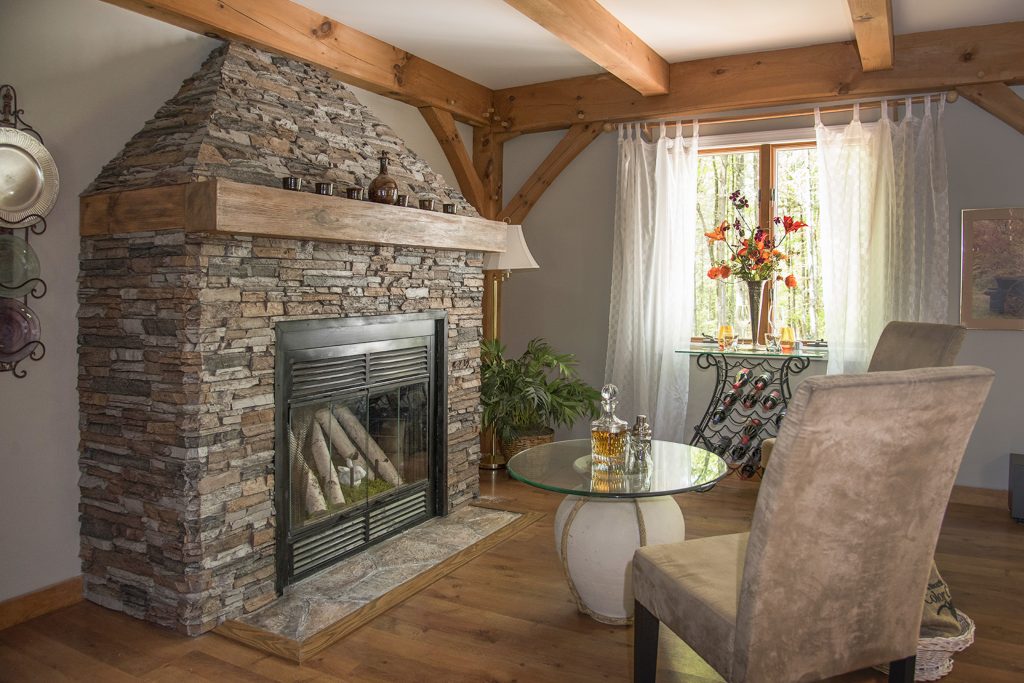 The custom-stained mantel beautifully complements the living room's other wood elements
In the end, FauxWoodBeams.com offered a solution. John ordered one of our Custom Driftwood Mantels - which is expertly molded from real timber in durable, high-density polyurethane. While the mantel possesses the same look and texture of solid wood, it weighs only 8 lbs.
The really clever bit was that John ordered it 'unfinished' - allowing him to stain it himself and make sure the finished mantel matched up with the rest of the wood in his home.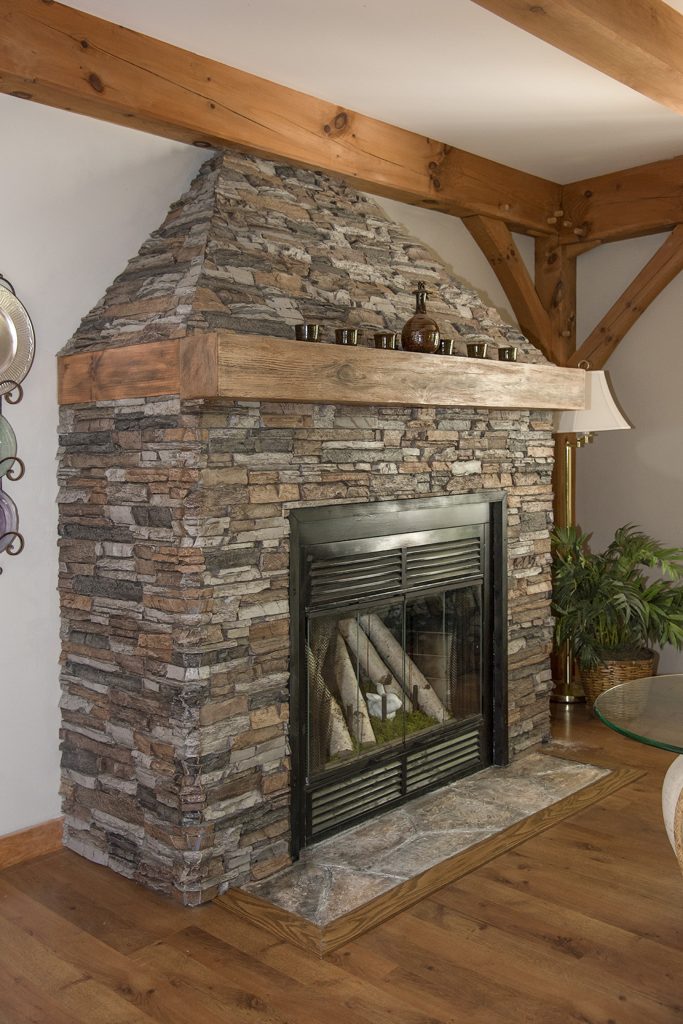 Staining one of our faux products is very much like staining regular wood. In John's case, he started with a layer of Benjamin Moore's "Fresh Start" All Purpose Primer to establish a good base. You can use any primer you want, but we recommend an off-white color like tan for a good wood-like finish.
Once the primer was dry, John used a coat of Benjamin Moore's semi-transparent deck stain "Arborcoat" to add the correct color to the beam, and once dry the end result looked fantastic. As you can see from the pictures, it's pretty much impossible to tell at a glance that the mantel isn't real - and it nicely complements the real wood beams hanging overhead.
Once finished, John installed the mantel right onto the fireplace by hanging it from mounting blocks, secured into the stone. All it took were two mounting blocks, and screws to support the mantel, which is very different to what it would have taken to hold a full-length, solid wood mantel.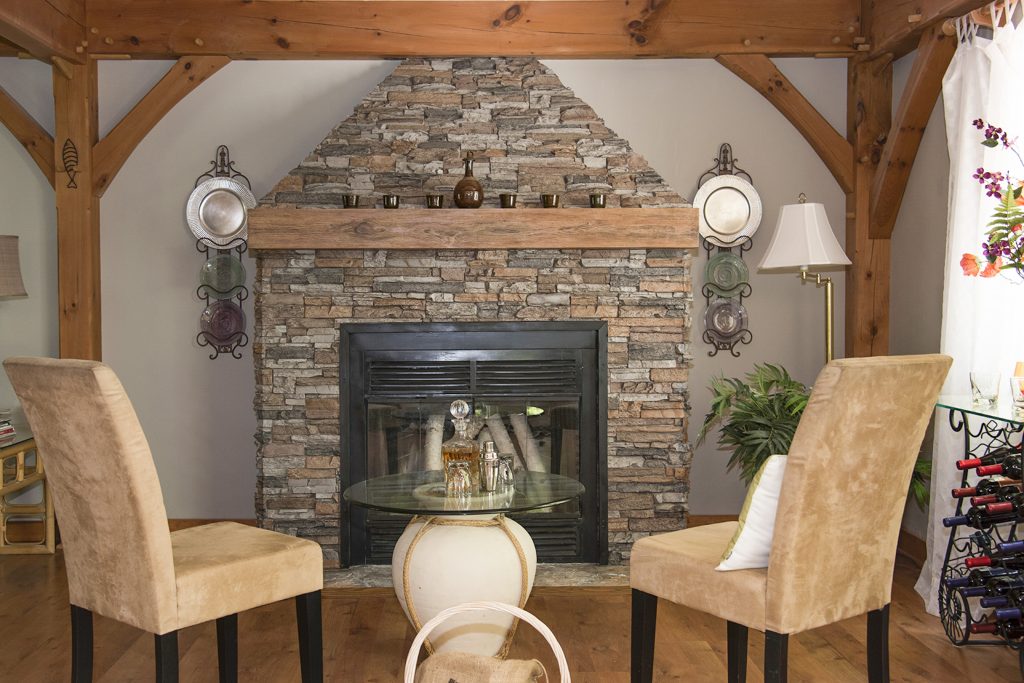 As a final touch, John installed matching faux planks on either side of the mantel, giving the impression that it was supported by more wood running through the stone. It's a really smart little detail, and one that matches how a real wood mantel might have been installed.
All in all, this is a really wonderful project, and we're especially happy to see how well John's customized coloring worked - making sure that visitors to his beautiful New Hampshire home have no idea that the fantastic fireplace has a faux secret.
Thanks for sharing, John!