Faux Decorations for Public Places - Booths and Stalls
Most would think that lightweight stone veneer is meant primarily for remodeling homes and businesses – for exterior siding, accent walls, wainscoting, kitchen backsplashes, etc.
More and more, though, people are coming up with novel ways to make use of our panels and columns. Thanks to their light weight and robust construction, it's easy to come up with new applications for them.
Lightweight stone veneer is a great way to add visual appeal to your trade show booth.
Some of the most impressive of these applications can be found at trade shows and similar events. A couple customers have written us to let us know how they've used stone veneer panels to build eye-catching displays for their exhibit booths.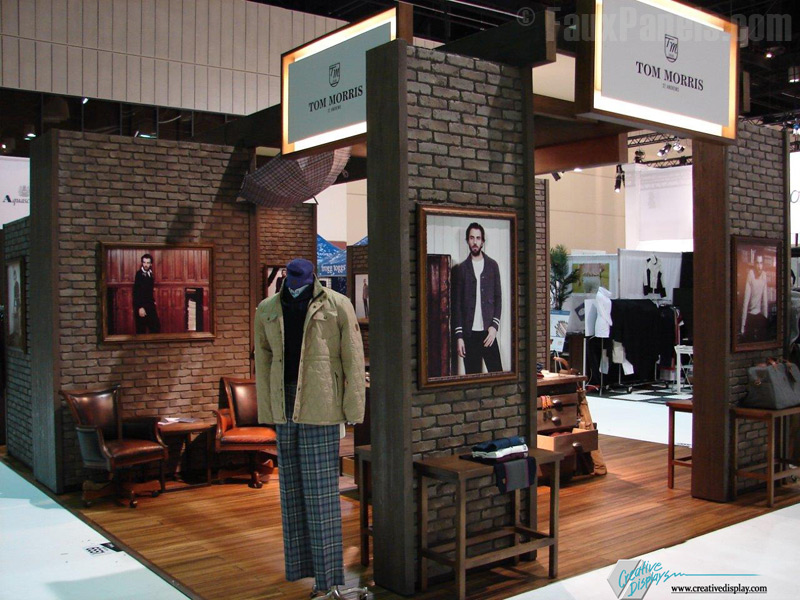 Regency Old Brick panels on a Tom Morris display.
Just like with your company's storefront, your display at these shows never gets a second chance to make a good first impression. Your booth is your company's representative. So you'll want to make it stand out from the rest. With an impressive display, you'll no doubt attract much more customer interest and business.
With stone, rock or brick style panels, it's both cost-effective and easy to create a visually appealing design. They're a fabulous way to draw attention to your exhibit.
Because our panels are so lightweight, they're perfect for industry events. Their strong polyurethane material stands up to the wear and tear of transport. They can also be cut and drilled very easily, using a few standard tools. In no time, you'll have a beautiful display.
Regency Stacked Stone panels add inviting appeal to all different kinds of trade show displays.
If you need to accent a sign outside your booth, or even install a big stone veneer wall, it will be easy for you to do. With many textures, styles, and colors to choose from, creating a display that has the remarkable look of real stone is within reach. So is staying within your budget!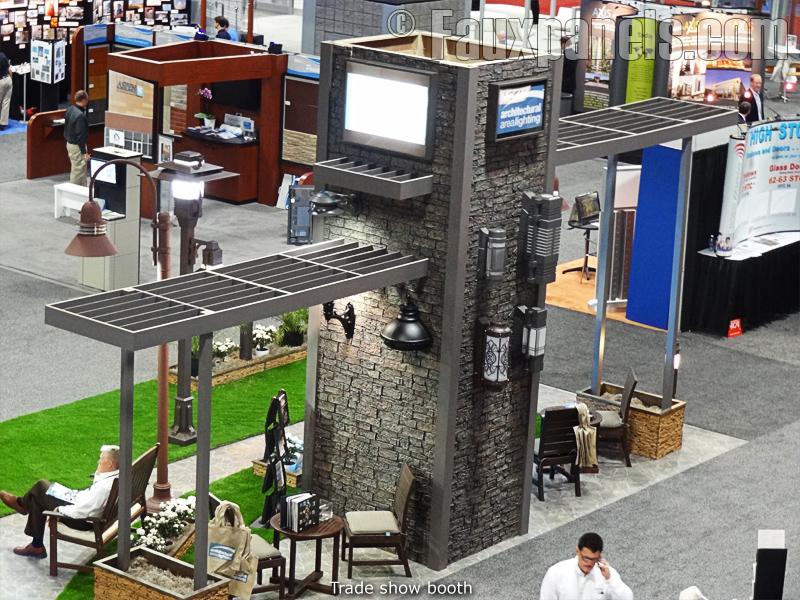 Most of all, the panels make any design look incredible. From the look of real masonry, to dry stacked stone or vintage barn wood, the panels are all carefully crafted from molds made of the real thing. The result is a wonderful design element that replicates the appearance and texture of stone, brick, and wood beautifully.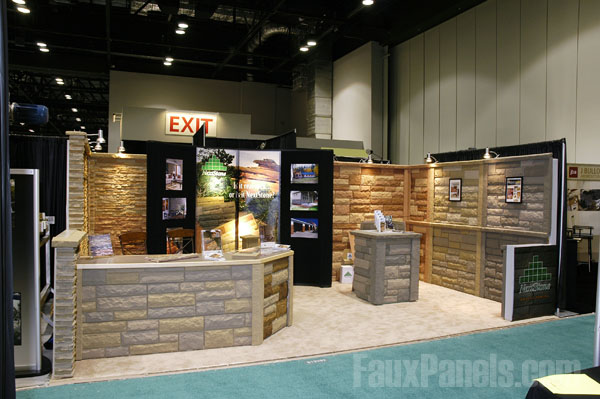 Here's one customer who shared his satisfaction with our panels:
I needed to simulate red brick on a trade show exhibit and it worked perfectly. Being lightweight was a bonus. -Greg, Knoxville, TN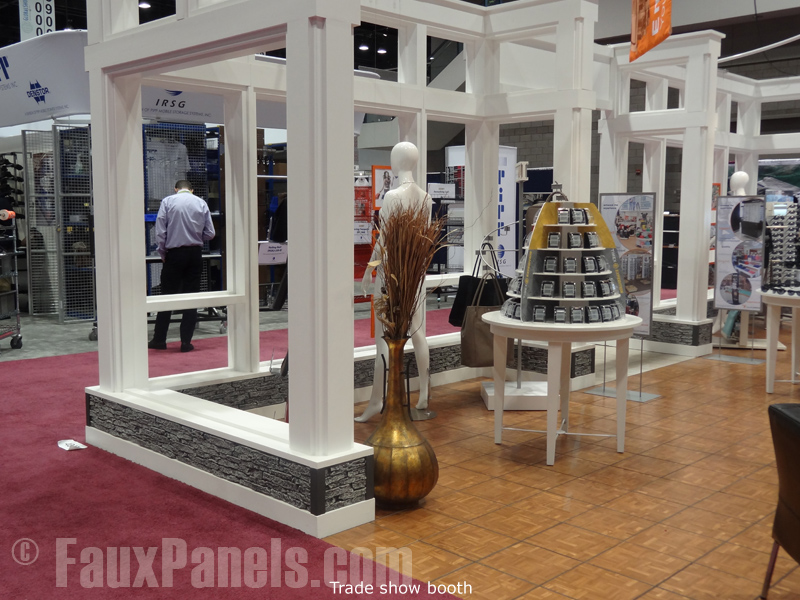 This gallery shows off some great trade booth displays created with our panels.