These project photos show a ceiling remodeled with exposed beams, demonstrating how contrasting light and dark colors can make a large room seem even bigger.
The room remodeled was the home's great room - which, as you can see from the 'before' pictures, was large and expansive with great natural lighting and a towering ceiling.
However, the huge scale of the room also meant that it looked a little 'washed out' - especially with the bright white walls and ceiling, which were important to emphasis the natural light.
Our customer, Phil, researched design inspirations to help tackle this problem; and stumbled across the concept of using contrast to emphasize size, and the idea of 'framing' large spaces with accessories like beams.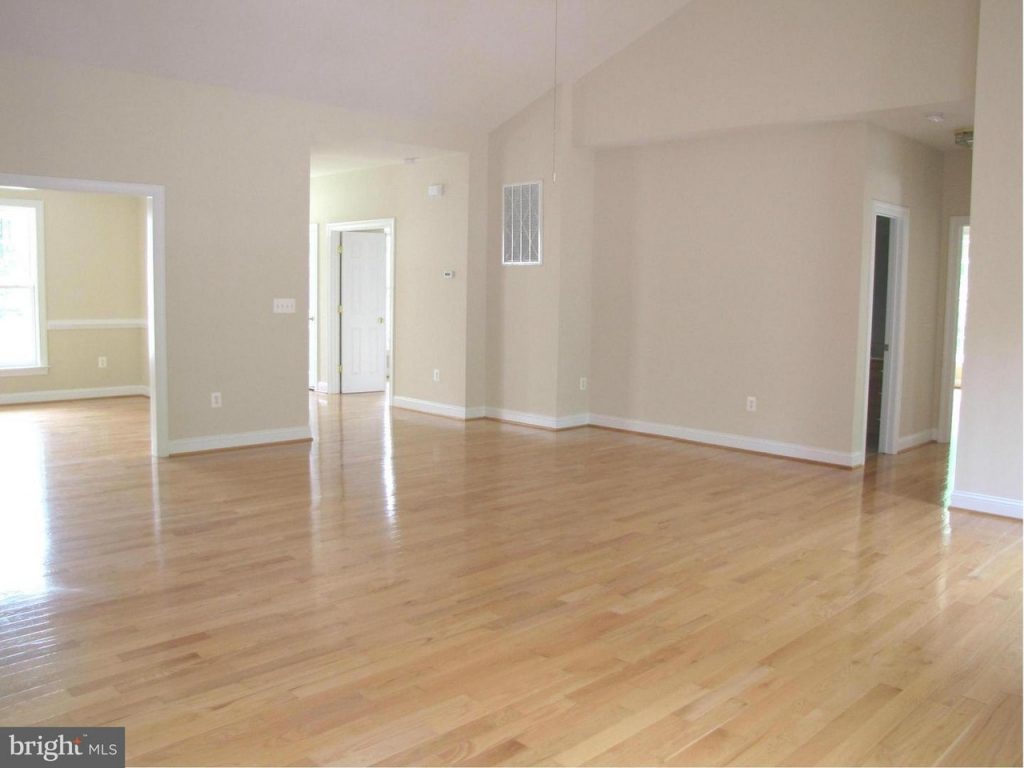 This proved to be the perfect idea - and Phil soon plotted out how a network of mounted faux beams could give his room the frame that it needed to truly illustrate its size and scale.
Phil was keen to retain a contemporary style to the home. Fortunately, he quickly found the perfect product within our inventory of faux beams - choosing Custom Driftwood Beams in a sleek and modern Grey Patina.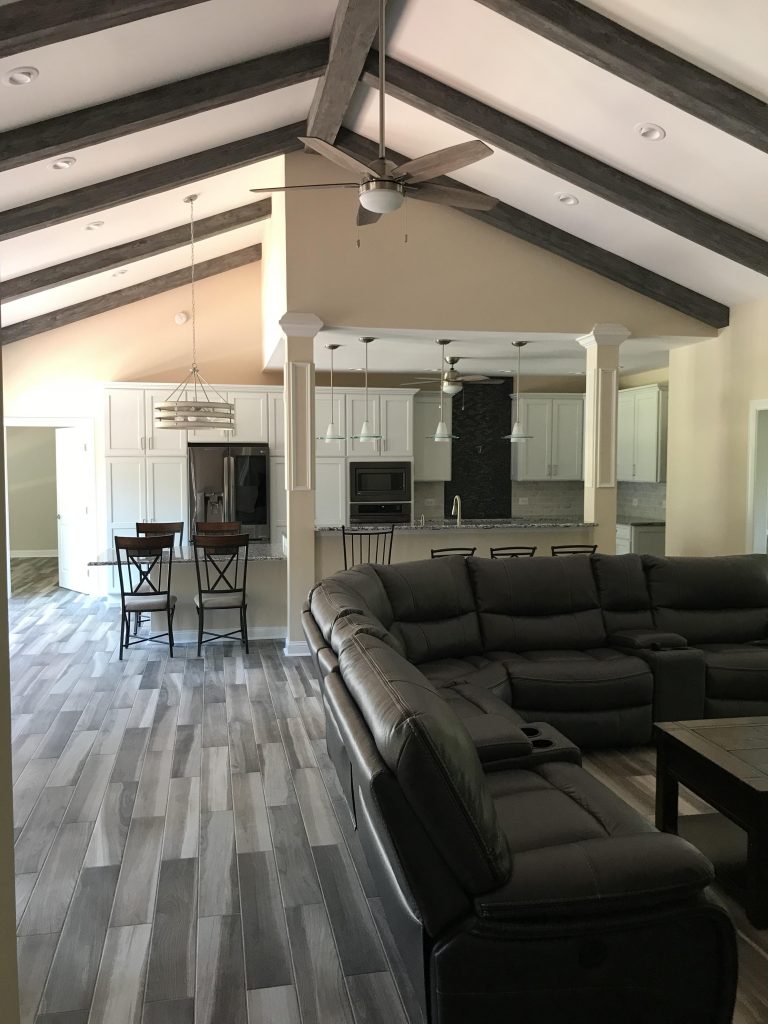 These beams look achingly contemporary, while still delivering the real-wood look at the contrasting framework Phil was looking for. He ran a large central beam across the apex of the room, and then spread out equally-spaced beams across the span of the ceiling to give the impression of an exposed ceiling structure.
It's clear from the 'after' pictures that Phil carefully researched how real timber beams would have been used to support a structure like this, as the whole project just looks right.
At the same time, the Grey Patina blends perfectly with the grey-tinted hardwood floors and contemporary furniture; creating a very chic living space that manages to achieve the impossible and look bigger than it did when it had lighter flooring and a bare ceiling.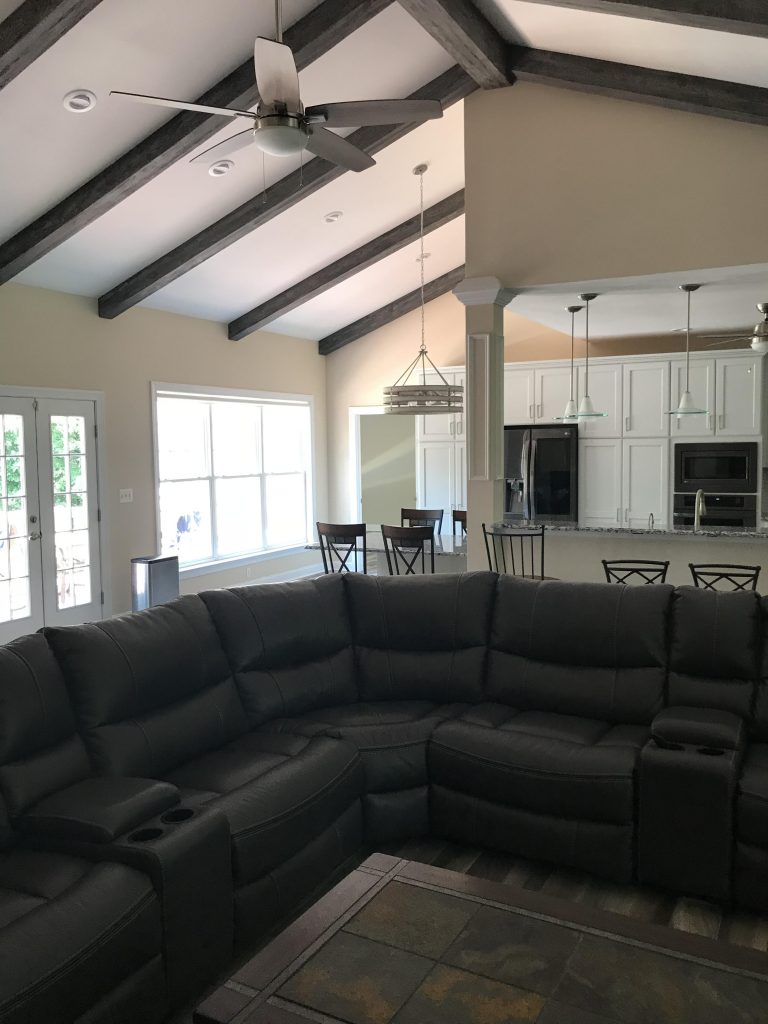 With the addition of other matching furniture, this entire room becomes exactly what it's described as - a 'great room'! We love the way this whole project came together and are thrilled that our products were such an important part of it.
In the email that accompanies these photos, Phil wrote:
"When we purchased this house we loved the large great room, but the whole house needed to be updated including the kitchen and master bath. The great room was a good size and layout, but lacked any real character. We decided to go with faux beams after considering real beams, sun lights, or even just updated trim work. The beams look great and I have to tell folks they're faux because they automatically assume they're real, massive beams!"
Like many of our customers, now Phil has seen how versatile and realistic our faux wood products are, he's already looking for new ways to incorporate them in his home.
"I'm now considering a matching mantel as I take on adding a fireplace."
We hope you send us pictures when you do, Phil!