Our beams come in a variety of rich wood hues - but that doesn't mean your designs have to be dark, as demonstrated by this incredible kitchen redesign.
If you've read some of the other posts on the Barron Designs blog, you know what can be achieved with faux beams is limited only by your imagination.
Some people assume that the beams' textures and rich wood hues makes them suit only 'dark' designs that evoke traditional or classic style - the sort of thing you'd see in a historic home or a high-end cigar lounge. But as this kitchen project demonstrates, you can keep your designs light and bright, and use faux wood products for eye-catching contrast.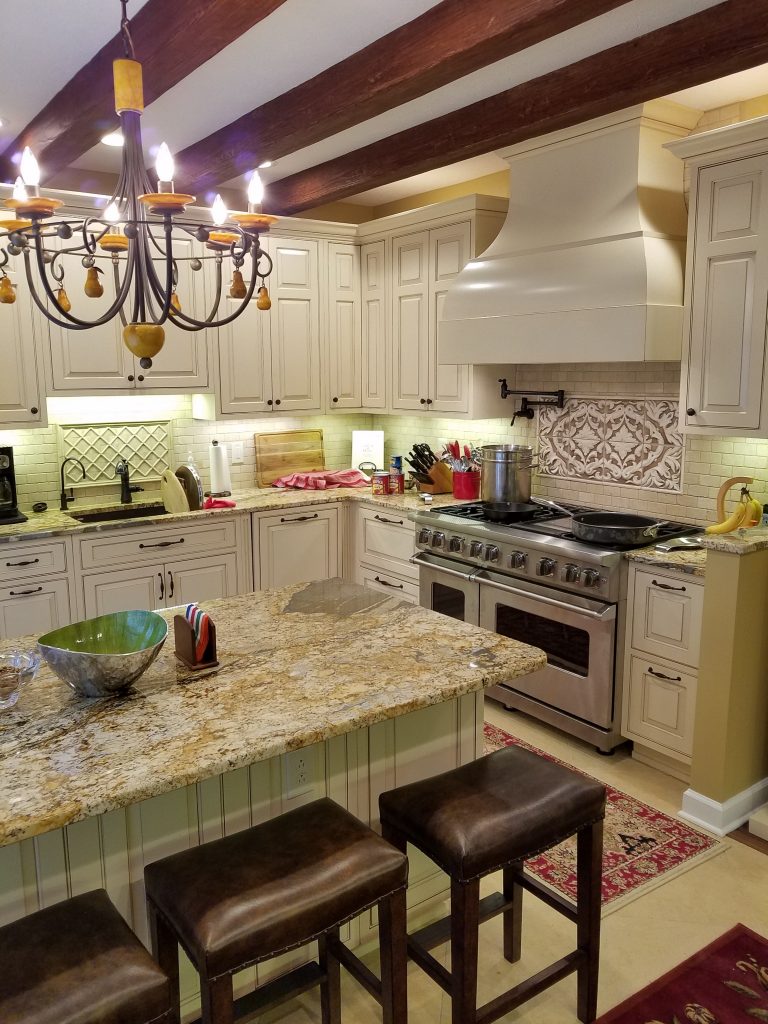 With beautiful new cabinets, gleaming subway tiles and faux beams, Sara's kitchen redesign looks fantastic.
This particular project was completed by North Shore Kitchens, in Pittsburgh, PA. Lead designer Sara Doliboa was tasked with updating a dark and dated kitchen, and the homeowner requested modern and chic styling including new white cabinets and a subway tile backsplash.
Sandblasted beams were added to span the width of the ceiling.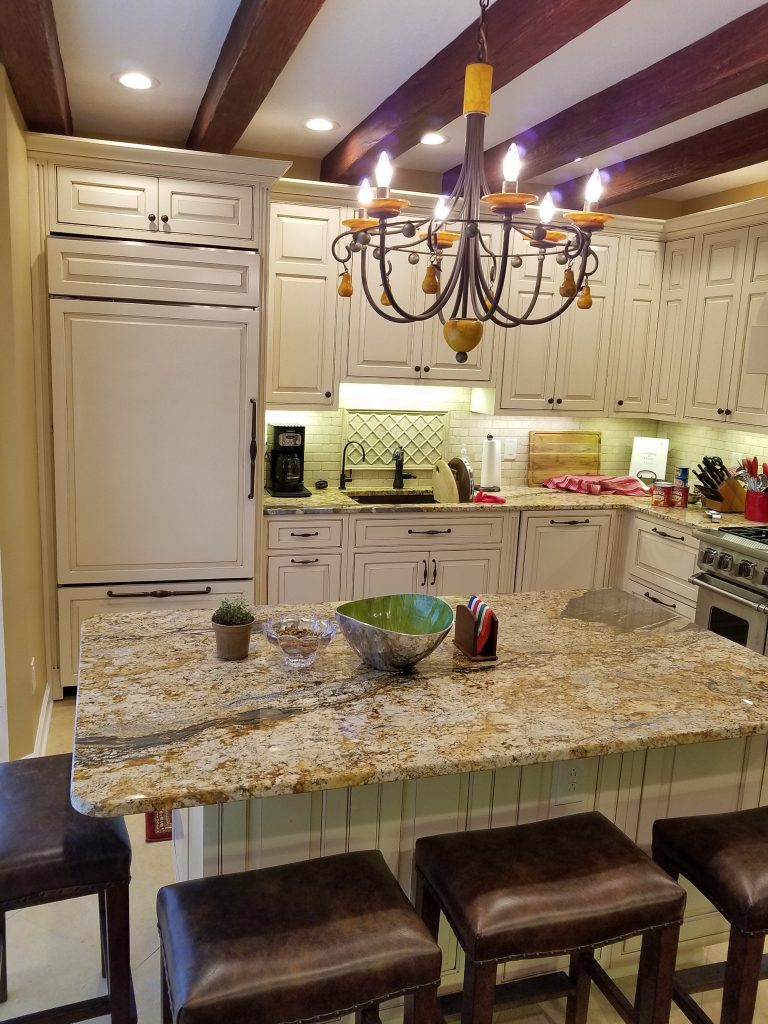 Sara used the beams to add contrast to the light-colored floors, cabinets, backsplash and counter tops, and then mirrored the darker wood tones through her choice of island stools and the cabinets on the opposing wall. The combination of light and dark features provided balance and brought the whole project together.
Installation was straightforward. The beams were measured and cut to fit flush with the walls on either side of the kitchen. Mounting blocks were drilled into the ceiling studs overhead, and the hollow u-shaped beams slotted directly over them and secured with screws.
And the end result looks fantastic. Sara herself emailed us to say: "Our team absolutely loved the product, and the homeowner couldn't be happier."
That's the sort of response we like to hear!
Do you like how Sara tackled this kitchen remodel? Is there anything you would have done differently? Let us know in the comments section below.