Be sure to take a look at the new Rough Hewn Wood style we're now offering.
We are excited about adding this new style to our custom beams, arched beams, mantels, and planks. Like our other heavily-distressed faux wood products, the rough hewn style has a texture that creates the appearance of deeply cut beams. This style includes prominent lines, deep grain patterns, pronounced grooves, and distinct lines.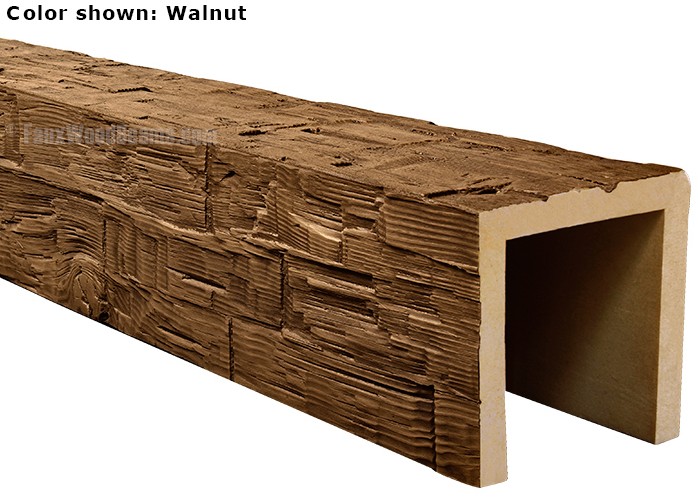 Rough hewn wood beams bring rustic charm to your ceiling designs.
The particularly rustic feel created by this style is a wonderful addition to any interior design, and never fails to make a remarkable difference to a room.
The custom beams and arched beams bring added charm and depth to ceiling designs. Recreating the look of actual rough hewn beams, they are an eye-catching addition to interiors.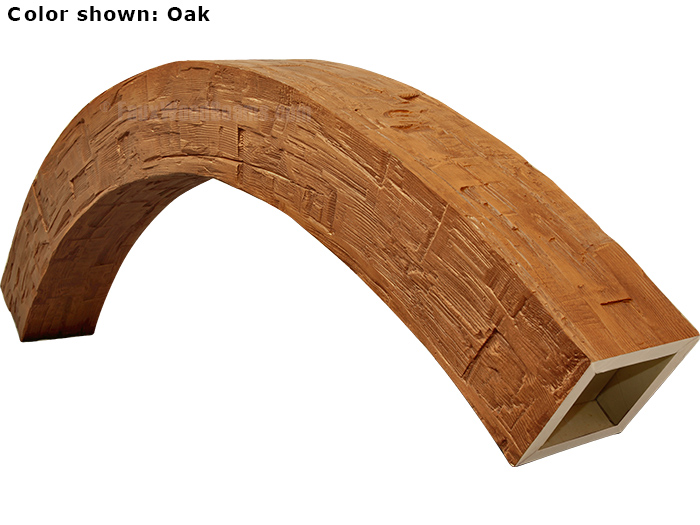 These beautiful arched Rough Hewn Beams look gorgeous in truss designs.
Easily installed, the mantels are fabulous additions to fireplace designs, and quickly upgrade the ambiance of any room.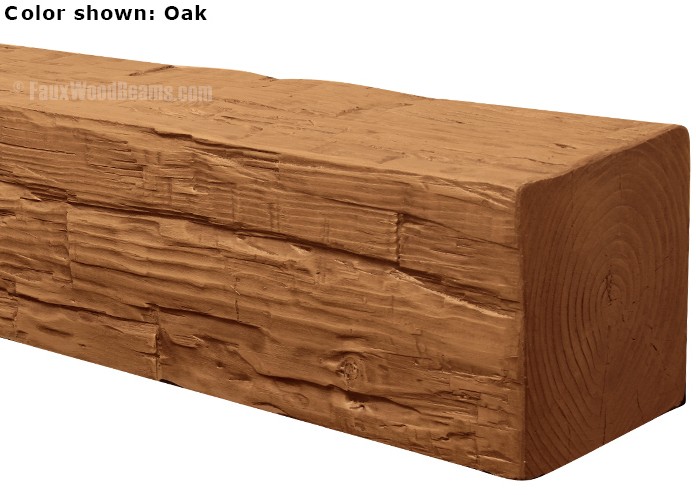 The Rough Hewn mantels are easy to install, and make a great compliment for fireplace areas.
The artificial rough hewn wood planks are also a great way to give a space in your home a refreshing new elegance. Light weight, and easy to install on walls and ceilings, they make for a fun DIY weekend project.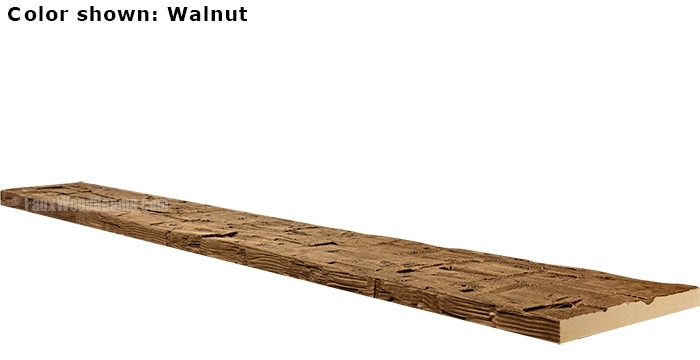 Rough Hewn planks are add a rustic ambiance in living rooms, kitchens, dens, and any space that could use a rustic touch.
Available in thousands of custom sizing options, the rough hewn beams, arched beams, mantels and planks can all be cut to suit your project's requirements. Coming in the Walnut, Cedar, Oak and Java colors, the beams go well with the matching mantels and planks. Also available in the Unfinished color, you can paint or stain this style as you see fit.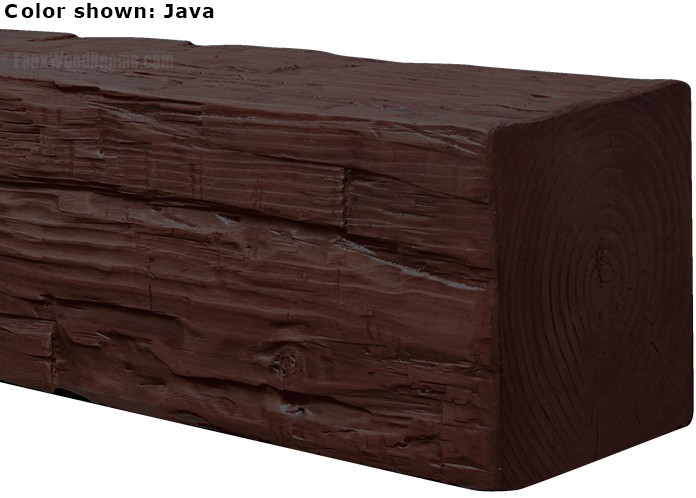 The custom sizing on these beams means that you can create virtually any design you want.
When you choose the rough hewn style, you'll end up with a gorgeous new design, no matter what.